It's said that divorce can break up a family.
For a while when I was a teenager and my parents' marriage had fallen apart, I would have agreed with that statement. My parents lived three hours apart, after all. I missed us all being together.
But it's not what I would say now.
In the 20 years since my parents first split, my family hasn't broken up — it's grown. I now have three pairs of grandparents, not just two. Instead of one mom and one dad, I've got three moms and two dads.
Confusing, I know.
See, my dad remarried when I was 15. With his new marriage, I gained not only a mother with my stepmother, but a grandma and grandpa with her parents (along with some great grandparents), and an uncle.
A few years after they married, my dad and stepmom welcomed my baby sister into the world. Now I had two sisters, instead of one.
In the meantime, my mom met a man and settled with him. I gained another dad, and a brand new older brother.
Phew. Things couldn't get any more complicated, right? Wrong.
My dad and stepmom separated from one another more than 10 years ago. We still celebrate holidays, birthdays and other big life moments with them. My stepmother's family is as close to me as my own birth family is, if not a little bit closer. My dad has since met someone else he wants to spend his life with. She's my third mom.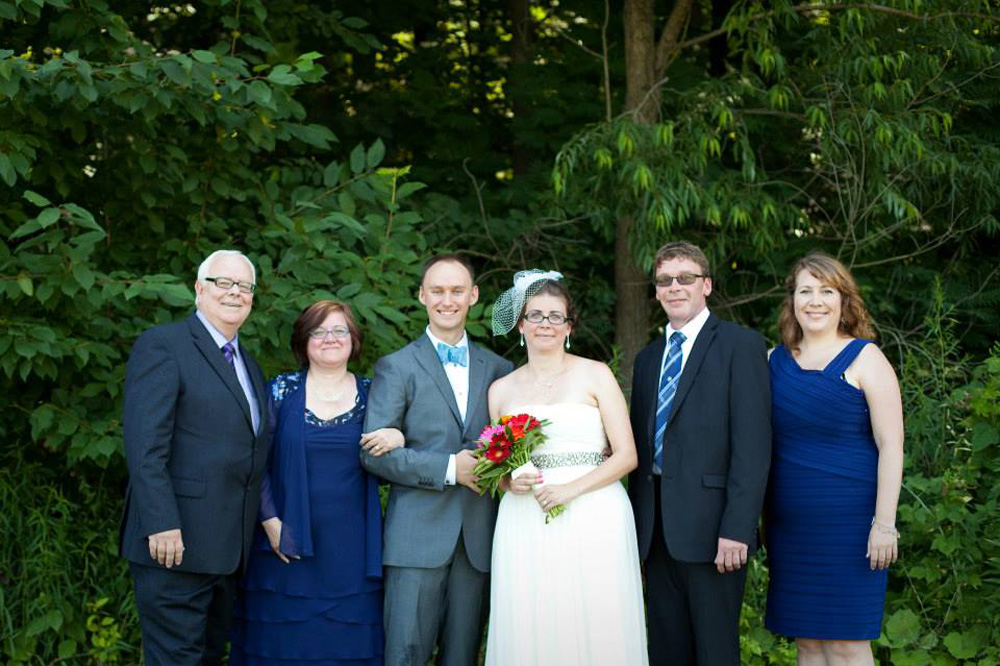 It's unreal at times to see how much we all not only get along, but how strong the love is. The past 10 years had made me realize it's not marriage that makes or breaks a bond, it's the people in that bond. It's hard to explain my family to people who don't understand, but our love shines through.
My family proves that family is not the one you're born into, it's the one you make and the people you choose to surround yourself with.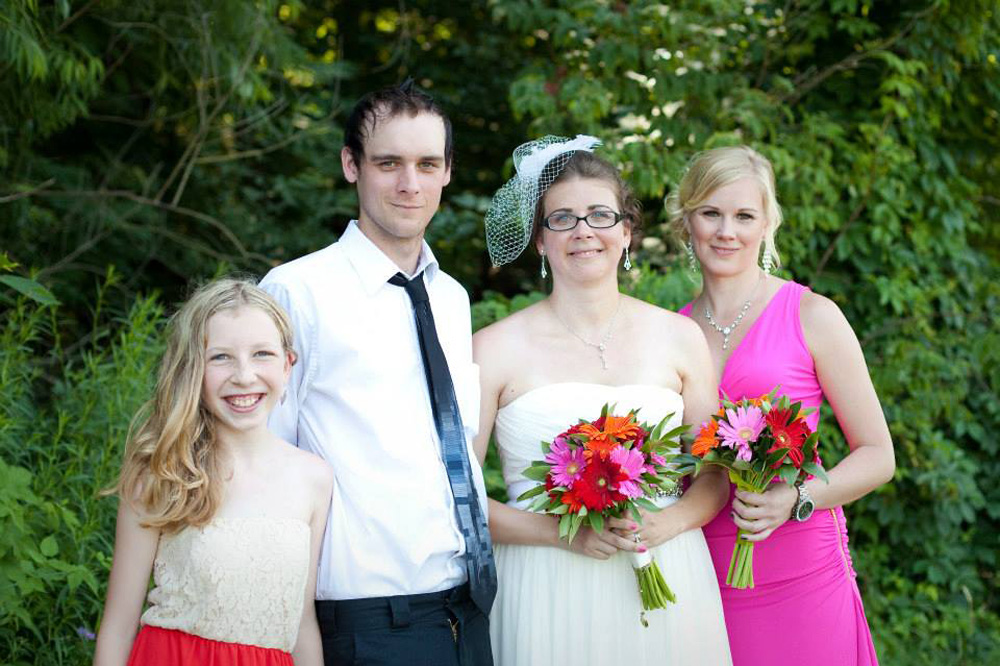 Photos — Top: Me with everyone, including grandparents, my inlaws and my husband, Keith. Middle: Me with my stepdad and mother on the left, and my dad and stepmom on the right. Bottom: Me with my siblings: Robby, Jana and Slayde (the youngest)
This is #1000families post number 22. Do you have a family story of your own to contribute to the 1,000 Families Project? Or do you know a family that might want to do so? Learn more about how the project got started and how to get involved here. You can find all of the #1000families posts here.
Please follow and like us:
---
---
---