This is our family; three girls, one boy and a dog. It all started when we met, fell in love, and promised to have each other's babies one day. Shortly thereafter I (Therese) managed to convince Lee to get the dog.
We live in an older part of town where community is close knit and family is everything. We spend our time at the park with other families, barbequing with friends, and generally enjoying life. Having two very active, small children makes for a sometimes hectic life, and we wouldn't have it any other way.
Lee gave birth to our son just over two years ago. I was so excited about it being my turn next. I was pregnant just eight months later and gave birth to our daughter earlier this year.
We have become passionate attachment parents and proudly raise our children in the gentlest way we know possible.
I could keep going on about us and our beautiful little family, but perhaps I should cut to the chase. It seems like what so many people really want to ask us is, "How did you make those babies?" We are happy to share that our children have the same anonymous donor, that they have the option to meet him if they choose when they are adults, and that we are very grateful for this incredibly generous gift from a man we have never met. We deliberately refer to this man as our children's donor, and ask that others respect that choice by refraining from using the word "father." To us, "father" is an honoured name for a parent, and "parent" is a sacred term for those involved people who love, raise and guide their children into and through this world that we live in. Our children have only two parents; they know us as Mommy and Mama.
While we are talking about the things people tend to be the most curious about, here are a couple more:
"Do you know a lot about the donor?" We know stats about him: health information, physical attributes, academic results and a few photos. We do not share any of this information. We feel it would distract from our family.
"Is the way you built your family the 'norm' for lesbian couples?" That's hard for us to answer, since there are many different options for families like ours, and we respect our friends' privacy by not asking. However, for those who choose to share their stories with us freely, we can say that most of them have gone the same route: anonymous donor from a commercial bank. We also know families with known donors, families with adopted children, families with children from former marriages, and one family who is co-parenting with their children's father and his same sex partner.
Sometimes we talk about whether we will have more children, and we have not come to a final decision. However, right now we are both thinking that our family feels complete, so we are likely to stay as three girls, one boy and a dog.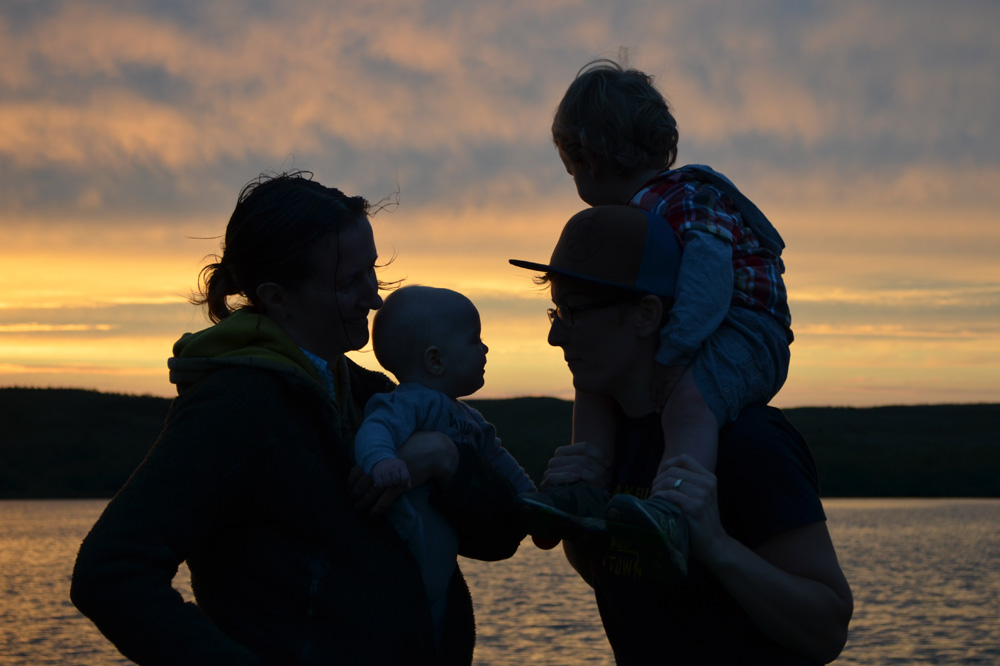 This is #1000families post number 32. Do you have a family story of your own to contribute to the 1,000 Families Project? Or do you know a family that might want to do so? Learn more about how the series got started and how to get involved here. You can find all of the #1000families posts here.
Please follow and like us:
---
---
---