It was financial considerations that first led Loretta and Neil to merge households with Neil's brother and sister-in-law. But what they got from raising their kids together was so much more.
On the surface our current household looks extremely traditional. We are high school sweethearts who have been happily married for 15 years. We have two kids, Sharon and Anita, who are 10 and 12. We have a minivan in the driveway of a detached three-bedroom house in the suburbs. We have a pet lizard named Diego and we work in the same office with a company we have been with for 15 years. I'm a 3rd generation Canadian and my husband is a 1st generation Canadian, both born and raised in Toronto.
Things haven't always been that way. Several years ago, when our first child was just a year old, we made a conscious decision to join forces with Neil's brother, Anil, and his wife, Leeann, to merge into one big happy family. We all bought a large home near the northwest end of the Greater Toronto Area and, although the choice was primarily made for financial reasons, it was the best decision we could have made as parents. This kind of arrangement happens all over the world but it was a novel concept to those of us who were raised in Canada. When we started our adventure we collectively had three little ones, four parents, more shoes than closet space, and the sincere hope that we could do this!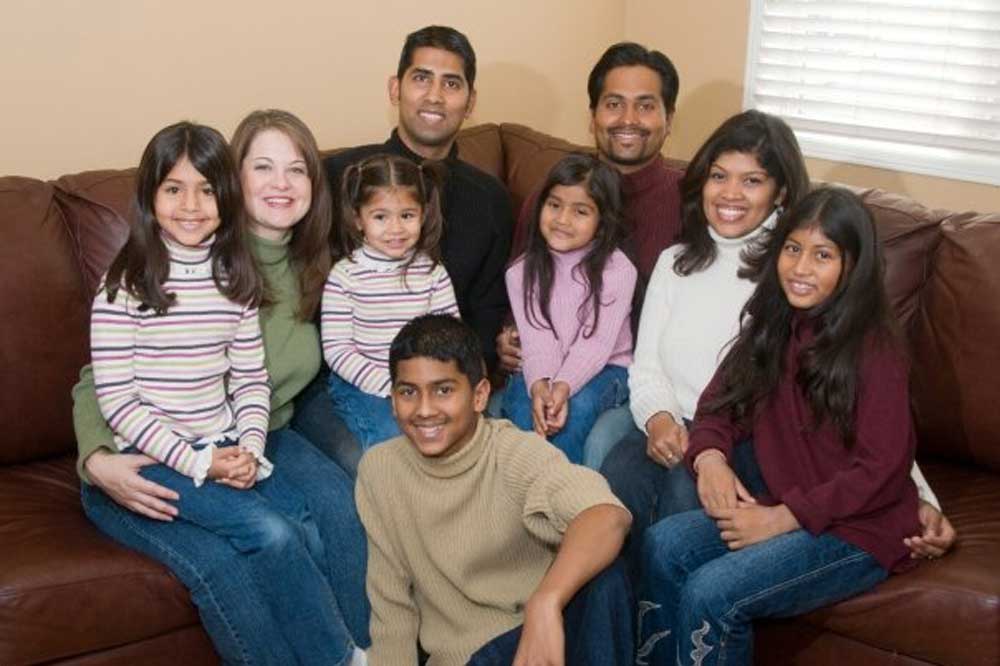 Four years and two moves later, we finished with four parents (we all survived), two marriages still going strong, two religions, four vehicles, all of our goals met and five children (Adam, Anissa, Sharon, Alissa and Anita) who grew up together as siblings. The saying that "it takes a village to raise a child" is something that we experienced firsthand in a culture where this isn't the norm. Although our motivation for moving in together was mostly financial, the benefits we received as a family were exponential. Our children spent their formative years growing up like brothers and sisters, we celebrated each other's religious and cultural traditions, and we grew as people.
The time came when we eventually moved our families into our own homes. Our needs changed and we set new goals, but we still spend as much time together as we can. And our kids still call their cousins their siblings. It confuses some people, especially the teachers at school, but that's our family and we love them. The four adults have made a pact to "sell it all" when we are retired and buy a big place all together again so that we can capitalize on enjoying all of the grandkids.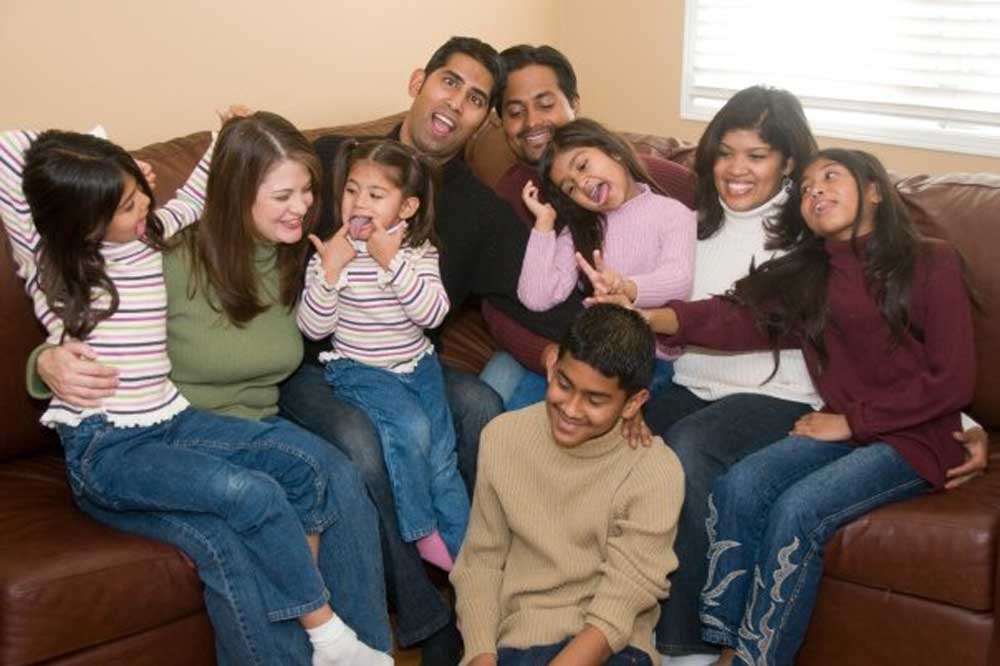 (Group photos: Joseph Michael Photography)
This is #1000families post number 58. Do you have a family story of your own to contribute to the 1,000 Families Project? Or do you know a family that might want to do so? Learn more about how the series got started and how to get involved here. You can find all of the #1000families posts here.
Please follow and like us:
---
---
---