In another great example of "conscious uncoupling," this dad has been on vacation with his ex-wife and an open-door policy means he still sees his children every day.
"That's weird" said a friend of mine recently in response to me telling her that I see my two lovely boys every morning and evening. I was actually a bit taken a back and my face must of shown it. She thought for a moment, changed her mind and said ,"Well not weird, unusual maybe."
To be honest I'm not actually sure if it is unusual. I can only think that maybe it is as I often get positive comments about how much I manage to see Noah, eight, and Henry, six. When people say these things I can't even contemplate not seeing them everyday; it just seems the natural thing to do.
Even though I have separated from their mum, I go round to visit every morning on my way to work and every evening after work. The three of them still live in our family home and I pay all the bills for this house. It's in a cul de sac where about fifteen of their school friends also live, and I can 100 percent say that this year they had the best summer of their lives. The sunny evenings saw them scooting, biking and setting up Loom Band shops practically until bed time every night. And now as we approach winter I can't wait to see the whole group of them having snow ball fights. Fingers crossed it snows!
Seeing them have such fun is my motivation behind having to live with my mum for two years! Financially the separation means there isn't enough money when split in half for both of us to have a property suitable for a parent and the two boys. I have decided to go as long as I can keeping the boys staying in the house they love and I am upping my game at work and really ploughing ahead with expanding my natural health clinic so that, in the near future, I can rent my own property. My ex, Verity, is slowly taking on more bills herself as she is able to increase her working hours, which helps.
I count myself lucky that I am self-employed and able to work harder for this expansion in my business. Even so, I still try hard to maintain my work-life balance. I now pick the boys up from school twice a week and have them every other weekend— although we have the flexibility of swapping days here and there.
This summer the four of us also went abroad on a family holiday and had a fantastic time. Noah and Henry loved having their mum and dad with them to swim, rock pool and play. I was really proud of myself and Verity to take this step to holiday together and we got on amiably. Our conversation revolving mostly around the boys rather than any particular chit chat, but there was certainly no arguments. I hope in the future that this family holiday can be continued in some form.
Which leads me to recognize that as a family we probably have some hurdles to yet overcome. Neither of us have had a relationship that involves another partner being around our children for extended periods of time; I can see that at some point I may not be able to so casually pop in to see them every morning and evening. They may also go on holiday with another partner and we have more to discuss about finances. But we've had an extended period of of time for issues to settle and make sure that the boys come first in absolutely everything, and are not affected by any behind-the-scenes matters we still have to iron out. It's my hope that the stability we enjoy now will have a positive influence on the changes that will take place down the road.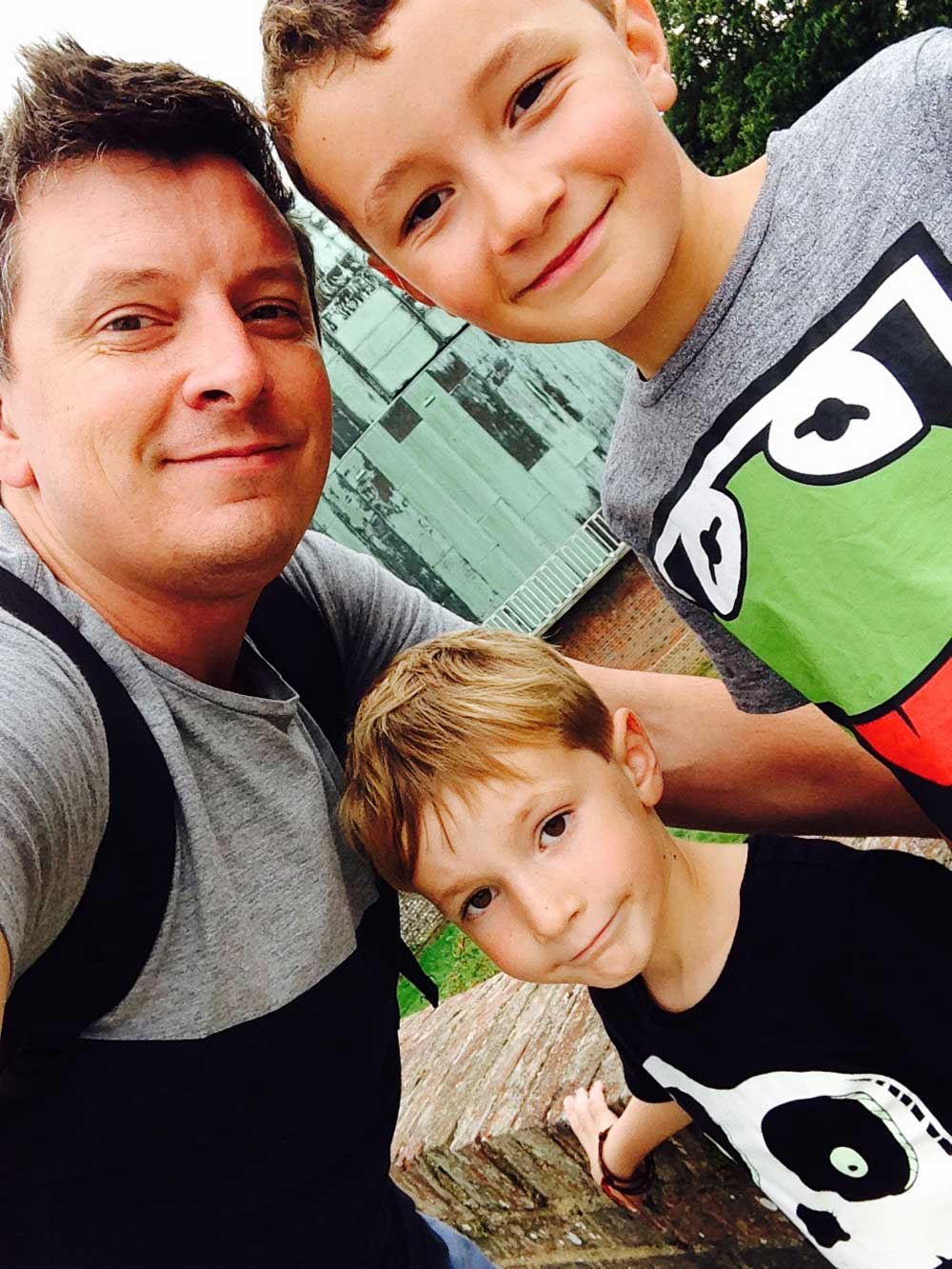 This is #1000families post number 62. Do you have a family story of your own to contribute to the 1,000 Families Project? Or do you know a family that might want to do so? Learn more about how the series got started and how to get involved here. You can find all of the #1000families posts here.
Please follow and like us:
---
---
---