The dad behind Extreme Family Photography shares the story of his big blended family and special-needs child who binds them all together.
Have kids. Meet. Have more kids. Get married.
In that order.
Our family's story started back before I even finished high school in Toronto.
It wasn't necessarily Melanie and Robert's intent to get pregnant so young and so early in their relationship. But they took responsibility and saw the pregnancy through. "Seeing it through" meant a relatively short period, though, as Owen was born at 25 weeks, only a pound-and-a-half, with a cyst on his brain. Inexplicably, Owen persevered through brain surgery, oxygen tanks, poor muscle development and a unique brain pattern that doctors still don't quite understand. They were lucky to have Ottawa's Children's Hospital nearby, and while Mel and Rob tried to stay together, eventually it was clear they were better apart. Little Owen, though, still tied them together as parents.
Robert came to fall in love with Jamie. They were married and took Owen every other week. It was during her weeks off that Mel could hang out with friends, go out as late as she liked and sleep in afterwards. It was on one of these "free" weeks that a friend and I decided to visit Ottawa. We met up with a friend, who invited Melanie to join us. I thought she was cute, so a few days later—on Valentine's Day—I sent her flowers.
It worked. And we spent several months commuting back and forth. Owen was a fascinating child to me even then. You could say he's autistic, but he doesn't display any anti-social behaviour (quite the opposite). His motor skills are poor, he's not very physically strong, and he's small for his age. But he's cute, charming, and he has a simple innocence that most people lose too soon. Owen is prone to seizures and has many physical scars as a result of his infancy. But yet he's quite simply one of the strongest kids I've ever met.
It wasn't Mel's and my intent to get pregnant so young and so early in our relationship. I stepped up, though, and decided to move to Ottawa. Our first son, Quinn, was born just a week after I arrived. Two months early. Three-and-a-half pounds with no other issues. Then 21 months later, we beat Mel's womb-record again with Alex, a full-term baby. At almost nine pounds, he was a monster by comparison.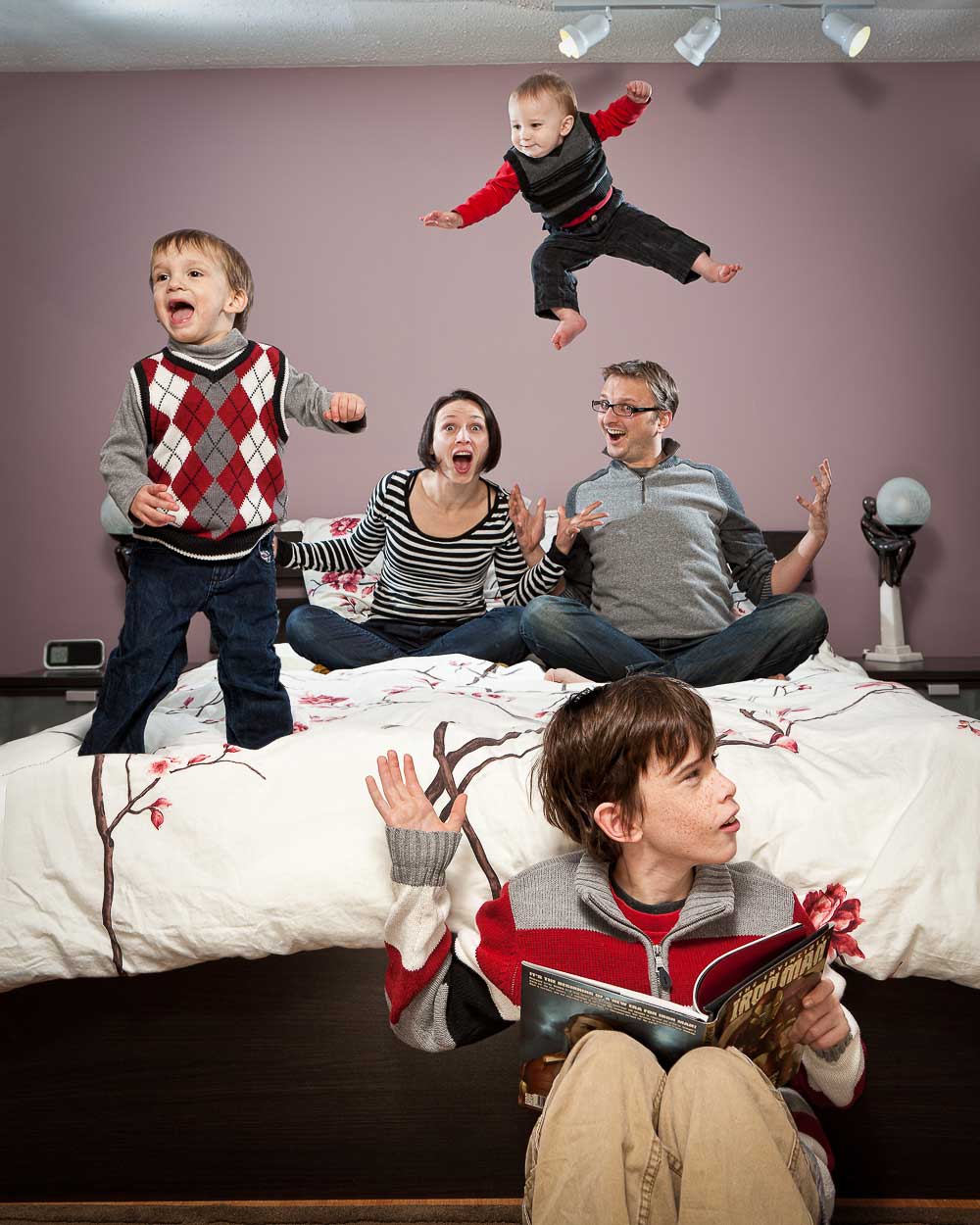 Rob and Jamie, in the meantime, decided they were going to grow their half of the family, adding Maya and Bella to the mix at nearly the same time as our boys. Owen went from being an only child to being the bridge in an extended family of nine.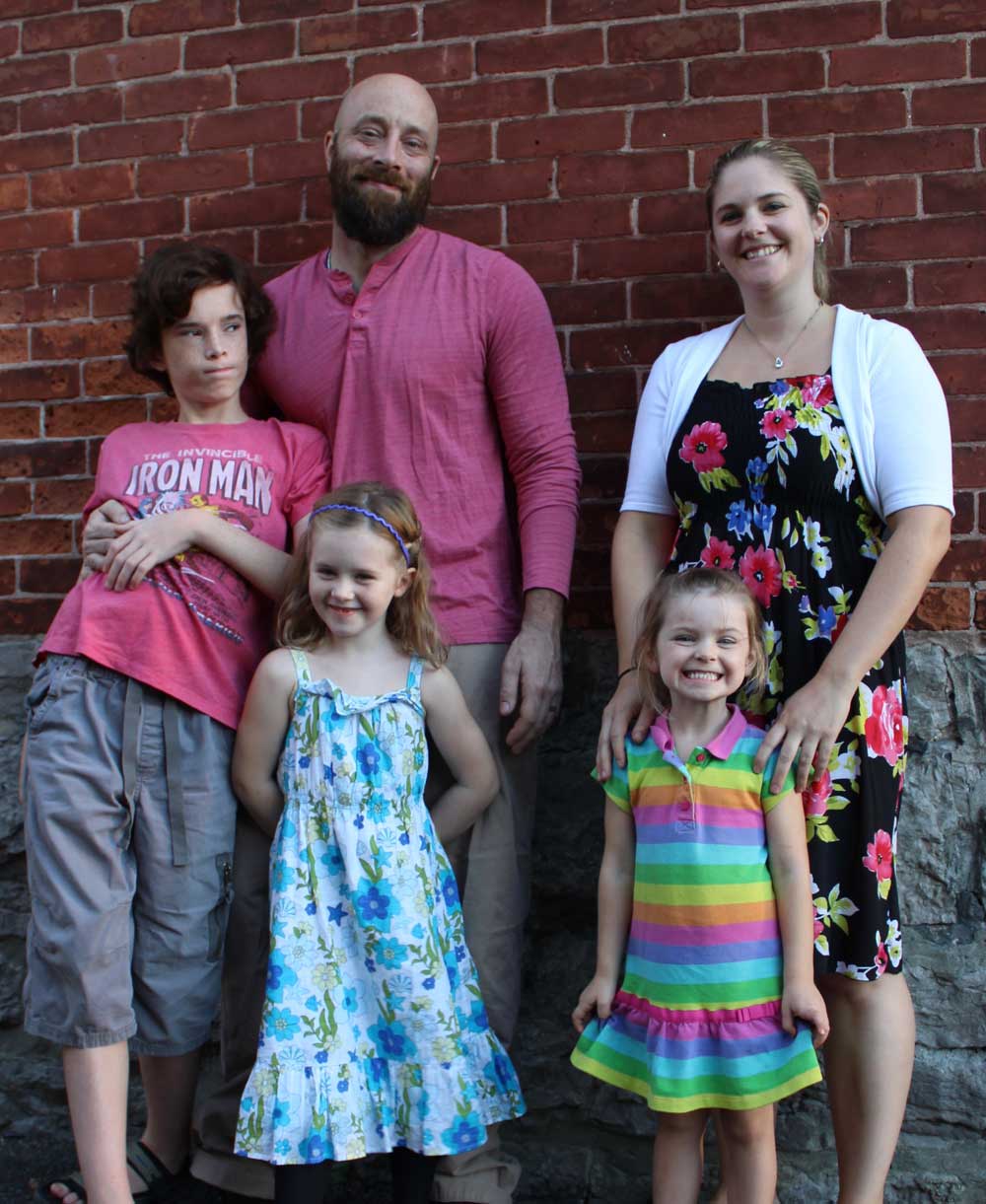 Owen is sixteen now, he goes to a high school with a focus on his special needs. He's still very small for his age, and between his mannerisms and voice you'd be forgiven for mistaking him for someone significantly younger. Maya, Quinn, Alex, and Bella all went to the same school for a while; it was fun trying to explain that while they all had the same older brother, they weren't siblings to each other. I try not to "parent" Owen so much as enforce the rules Mel and Rob establish, be kind to him when I can (he is very much a typical teenager right now when it comes to attitude), and help him out as his disabilities require.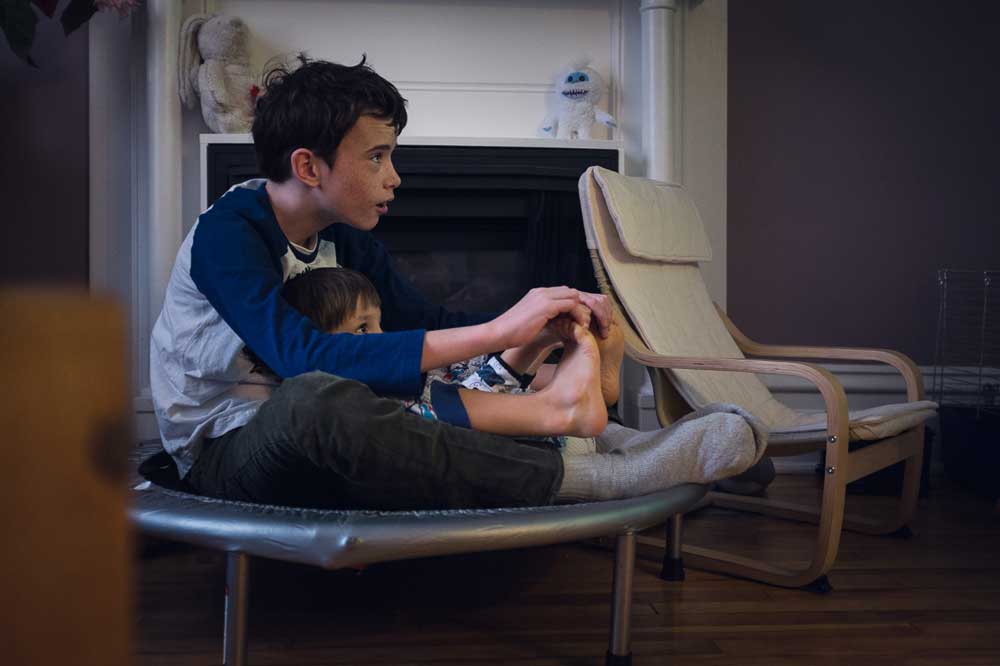 It's a very large family now, with a lot going on, but Owen always gets to be the centre of it, holding everything together. Not bad for a kid born slightly larger than a stick of butter.
This is #1000families post number 73. Do you have a family story of your own to contribute to the 1,000 Families Project? Or do you know a family that might want to do so? Learn more about how the series got started and how to get involved here. You can find all of the #1000families posts here.
Please follow and like us:
---
---
---