I make this gravlax salmon each Christmas. It's so easy and so delicious I have no idea why I don't always have a side of salmon curing in our fridge.
With bagels for breakfast, curled lightly over a salad or just on its own, it is an amazing addition to the holiday season. And it doesn't take much: a nice piece of salmon, some salt, some sugar, a quarter cup of spirits and 60 to 72 hours later you too can be enjoying some beautiful, tasty gravlax.
It will keep for up to three weeks, but we'll eat ours by the time New Years rolls around.
This recipe is from Michael Ruhlman's Charcuterie, which is an amazing book and well worth picking up. It's where I learned to make sausages, bacon and pastrami. I also plan on making his duck prosciutto over the holidays. In fact, all of his books are worth seeking out and Ruhlman is a great follow on Twitter too.
A few tips: I strongly recommend using a scale to measure your dry ingredients for this one.
The fish may produce a lot of moisture so make sure the dish you use can hold the fish, the cure, the herbs and a cup or so of liquid.
Michael Ruhlman's Gravlax
4 ounces (125 grams) white sugar
6 ounces (180 grams) light brown sugar
6 ounces (175 grams) kosher salt [not sure why Ruhlman has a different metric measure here, but I'm going with the cookbook verbatim on this one]
2-3 pound (1 to 1.5kg) salmon fillet, in one piece, skin on, all bones removed
1/4 cup (60 ml) Pernod (or vodka; or Aquavit)
Half a fennel bulb, thinly sliced
Handful of fresh dill fronds
1/2 cup (65 grams) fennel seeds, toasted
2 tablespoons cracked white pepper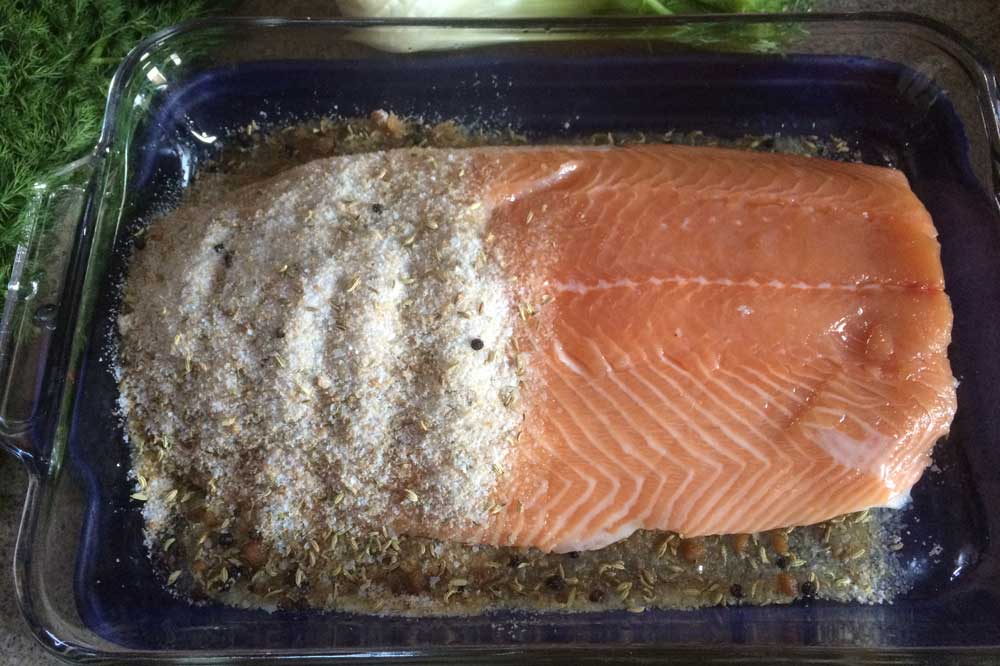 1. Combine sugars and salt. Sprinkle half the mixture on the bottom of a large sheet pan or lasagne dish, place the fish in the dish skin side down, sprinkle the fish with the Pernod (or vodka, etc.) and then cover with the remaining salt and sugar mixture.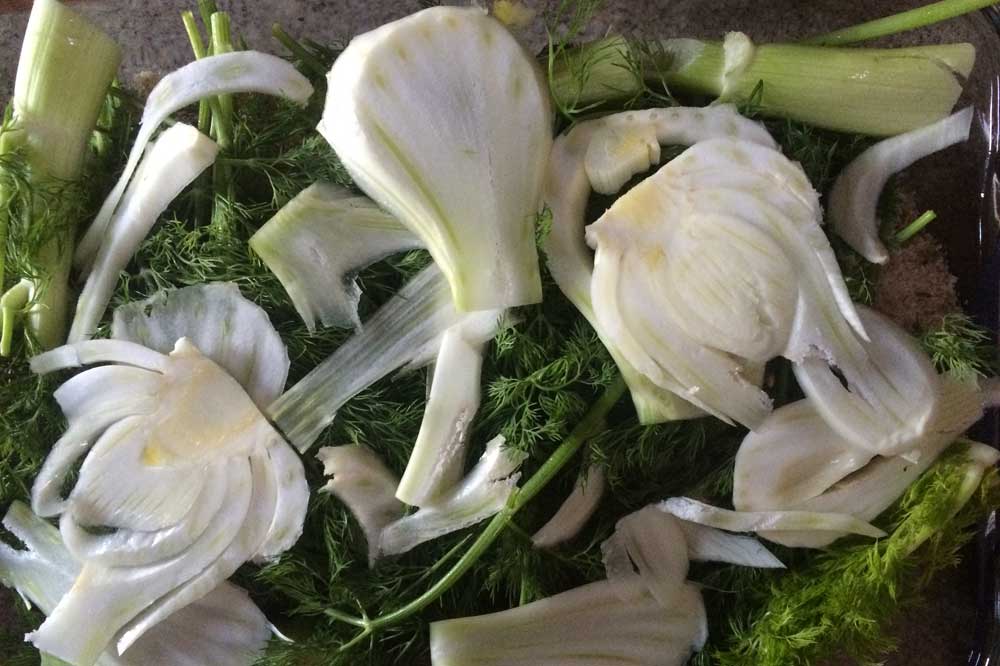 2. Add the fresh herbs, toasted seeds and pepper (don't put the pepper or the seeds in the salt cure or else you'll be trying to pick them out of your cured salmon. Not fun.)
3. Place another pan or lid over the salmon to press it down and refrigerate for 48 hours.
4. After 48 hours, the salmon should feel firm to the touch. If it's squishy, give it another 24 hours in the cure.
5. Once the salmon is firm to the touch, remove it from the cure, rinse it off very well under cold water, pat dry and return to the fridge on a rack overnight to develop a pellicle—a tacky, slightly waxy covering.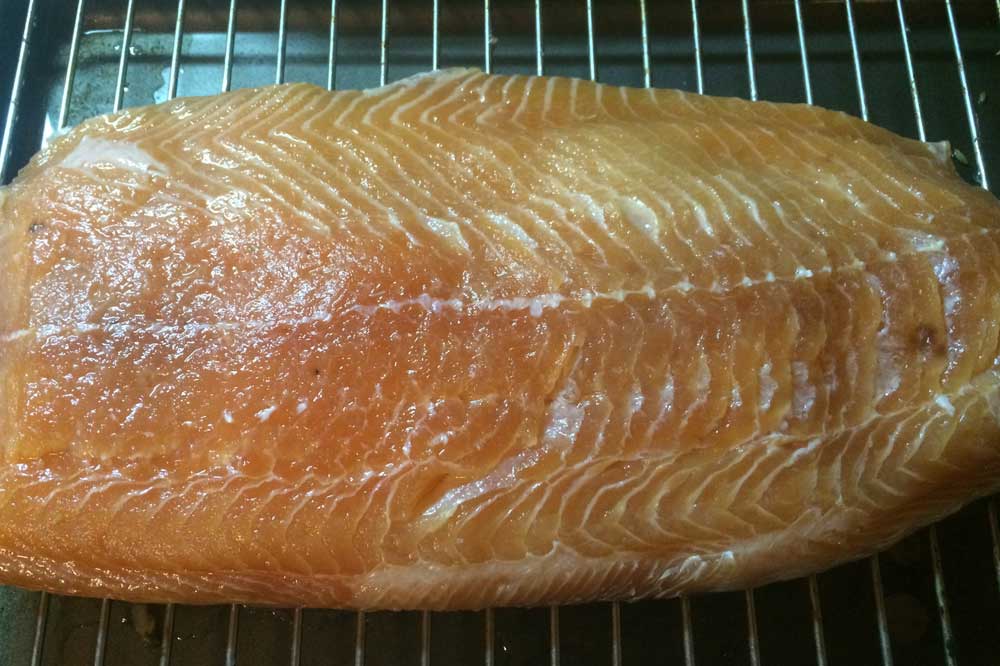 6. Slice very thinly and enjoy!
Please follow and like us:
---
---
---