We're all about the many shapes and configurations of modern-day families and relationships. But when the holidays arrive, that's when things can get really tricky. Suddenly you're clinking eggnog glasses with somebody's new partner whom you've never laid eyes upon before, or gathering around the tree with your boyfriend's sullen daughter who has just arrived home from university. So, it's time to start thinking if you're going to buy some super cool things from sites like Novelty Street and try to make everyone laugh, or if you're going to find more personalized items for a more heartwarming response.
The key to figuring out gifts for these people is not to go too crazy trying to find the perfect thing for someone you don't know all that well. Sometimes the best option is the funniest option, like custom bobbleheads, which can be personalized for whoever you're gifting to. "When you feel the need to give to someone, decide that you're doing it as a pleasantry," says lifestyle writer Jen Kirsch, a spokesperson for Amazing Clubs Canada, which offers luxury consumables as subscription gifts.
When Kirsch was newly dating the boyfriend she lives with now, the relationship felt too new for a personal object, she says. So she signed him up to receive the Cheese Club's monthly delivery of artisanal cheeses, something they could enjoy together if they stayed together (for the smallish commitment of three months), but that wouldn't create the awkwardness of what to do with the extra concert ticket if they broke up.
To help you make it through this season's gift-giving occasions without stress-eating an entire shrimp ring, we've pulled together this list of suggestions for some of the more delicate scenarios you may face this year.
YOUR EX-HUSBAND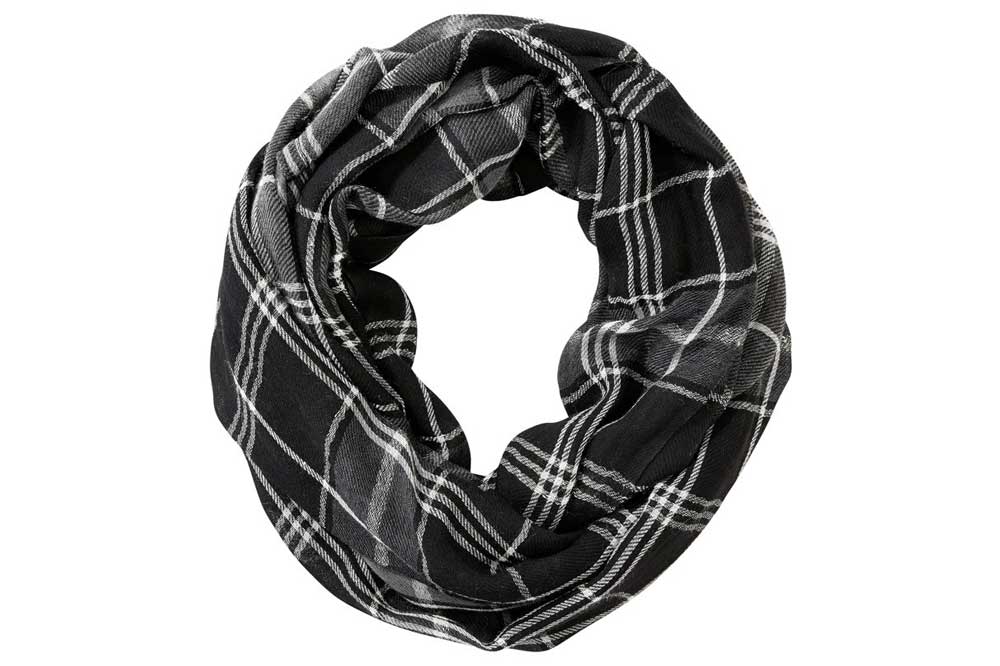 What to get a guy who has everything, including your kids 50 percent of the time? A Ticketmaster gift card so he can take the kids to a game, plus this just-hip-enough scarf to keep him warm and presentable on the sidelines. Buffalo Plaid Infinity Scarf, $45, chapters-indigo.ca.. Depending how close you are, you might even consider buying him a new watch from somewhere like https://www.watchshopping.com/omega/.
YOUR EX-HUSBAND'S NEW WIFE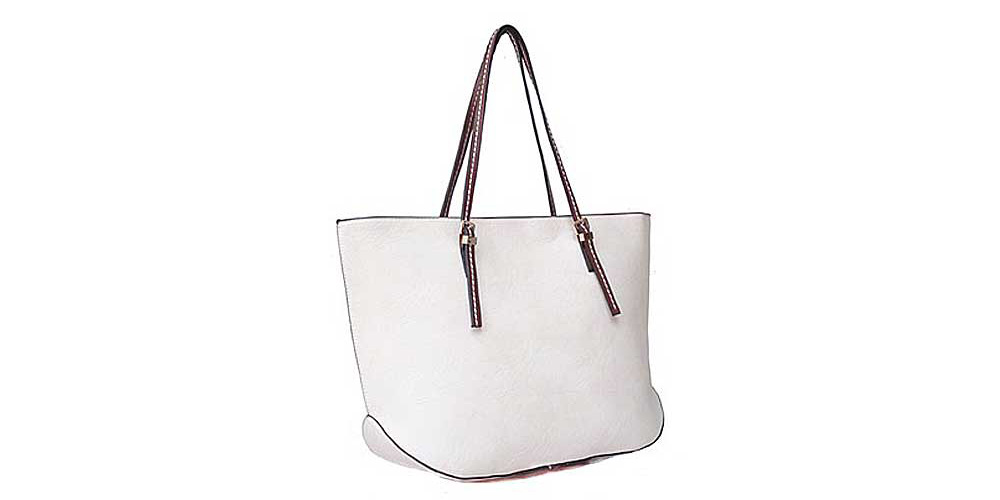 This go-with-anything tote bag makes just the right understated gesture of approval. But best of all, it has a high-end look with a reasonable price tag. Because you've already given her so much, really. B. Lush Tote Bag with Buckled Shoulder Straps, $34, Well.ca.
YOUR EX-HUSBAND'S NEW HUSBAND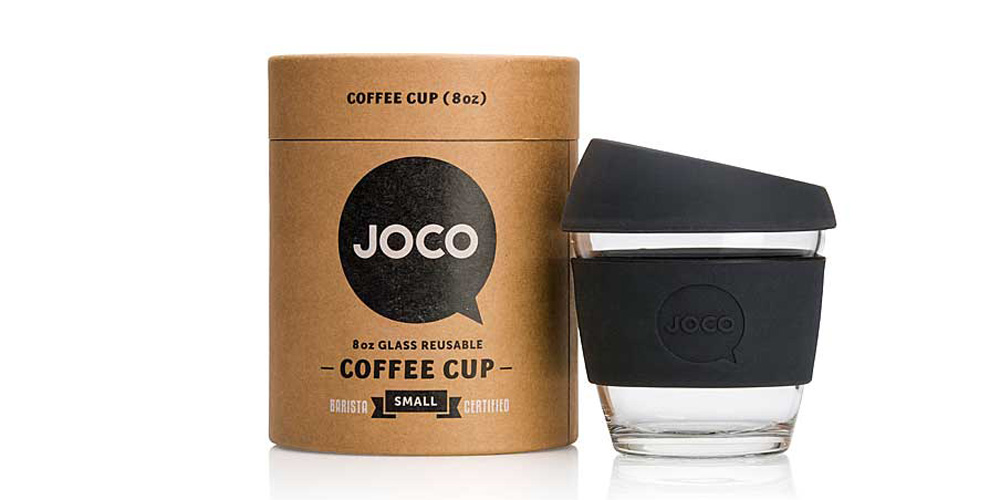 Handsome and reusable-hey, just like your ex! (we kid)- this gift is classy and practical and doesn't even remotely say, "Thanks a hell of a lot for making my husband switch teams." Joco Glass Reusable Coffee Cup, $28, Well.ca.
YOUR EX-WIFE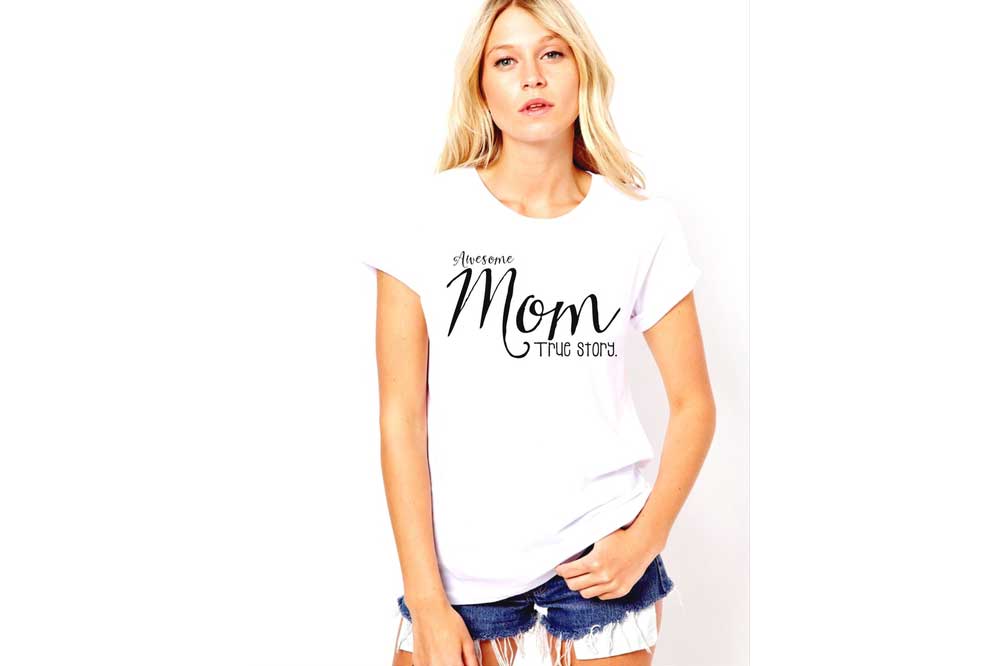 She may have taken you to the cleaners, but that's no reason not to put a shirt on her back-especially the kind with a nice message from you and the kids. Slip a gift-certificate for a massage into the box and you're done. Awesome Mom T-shirt, $30, Trendy Treehouse. If a new T-shirt doesn't seem like a good idea, you could get some new earrings from somewhere like the mighty Jacobs The Jeweller instead.
YOUR EX-WIFE'S NEW HUSBAND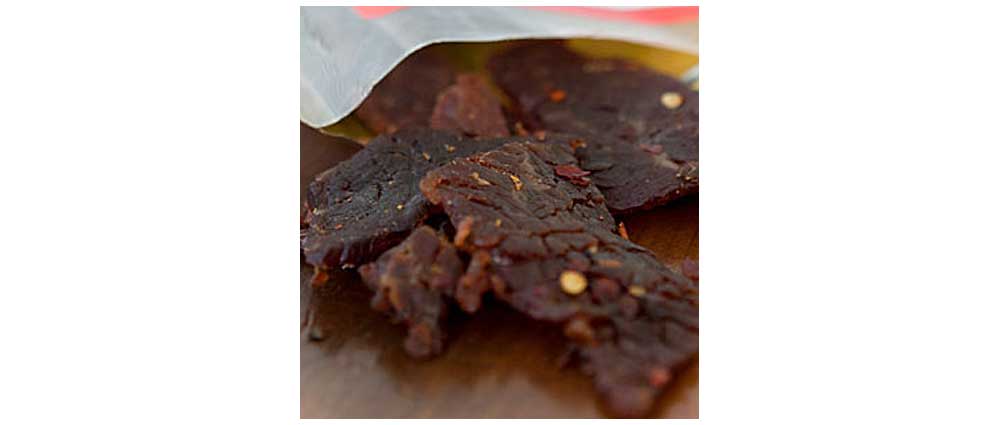 Just because he stole your woman doesn't mean you can't bond with your kids' new step-dad over the manliest of meats. This subscription means he'll get two or three new kinds of gourmet beef jerky delivered to his door each month. Only you need to know there's a hidden message. JERKy, get it? Jerky of the Month Club, $35 for a three-month subscription, AmazingClubs.ca.
YOUR EX-WIFE'S NEW WIFE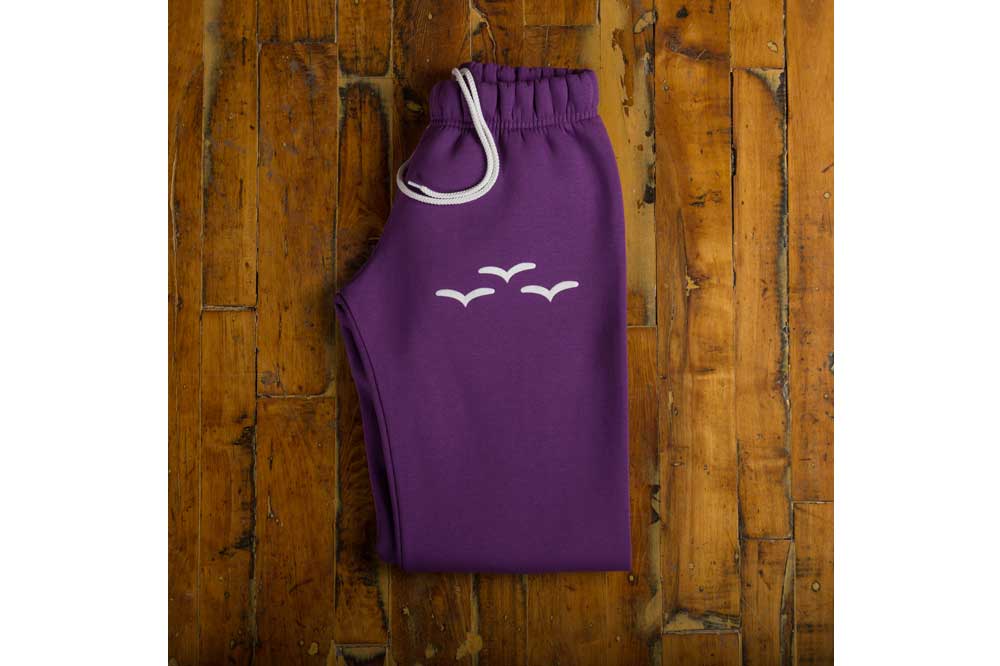 Luxury lounge wear is hot these days, not to mention comfy. Wish her "Merry Christmas And May You Let Yourself Go In The New Year" with these elasticized-waist beauties. Niki Violet Lazypants, $80, shoplazypants.com.
YOUR FORMER MOTHER-IN-LAW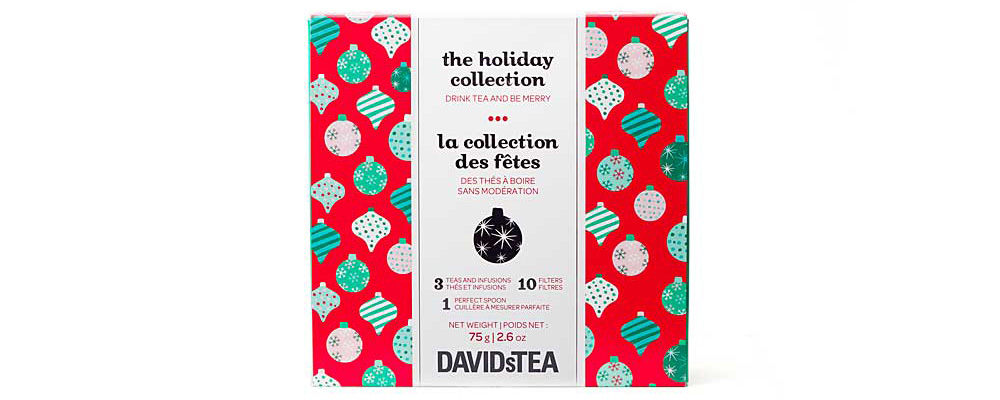 Does the new girl know how much his mom loves David's Tea? We doubt it. She's still your kids' grandmother, so show her you care with this collection of three holiday-themed flavours that also comes with filters and a measuring spoon. The Holiday Collection, $20, DavidsTea.com.
YOUR SOON-TO-BE-MOTHER-IN-LAW WHO STILL HASN'T GOTTEN OVER HER KID'S BREAKUP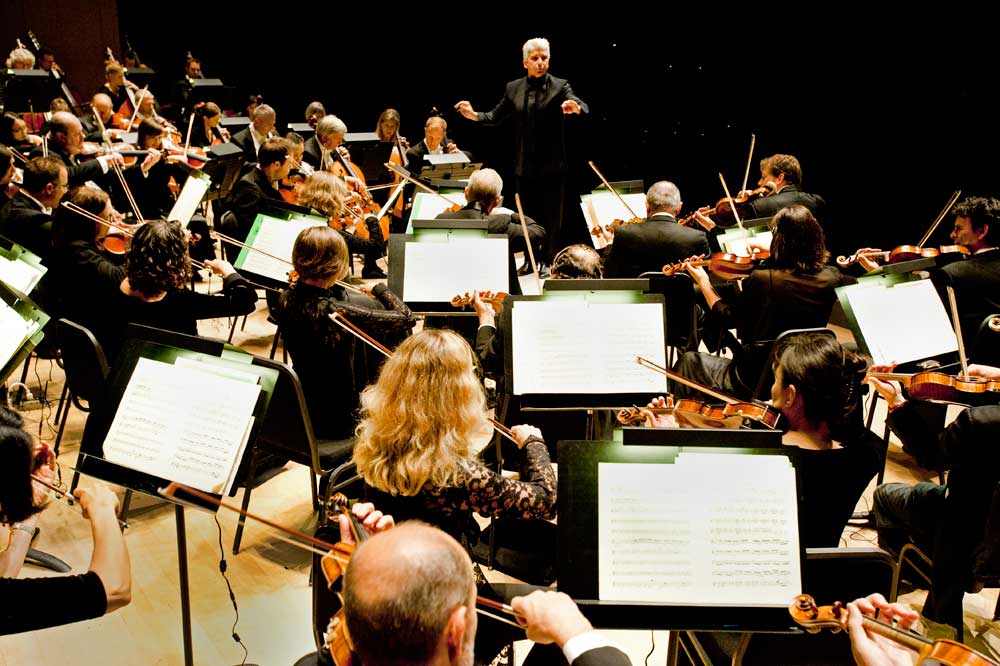 Wow her with tickets to one of the Toronto Symphony Orchestra's Young People's Concert Series so she can have a fancy quality-time outing with her grandchildren. Because you're thoughtful and cultured like that. Young People's Concert Tickets, TSO.ca.
TEENAGE STEP-DAUGHTER WHO THINKS YOU'RE LAME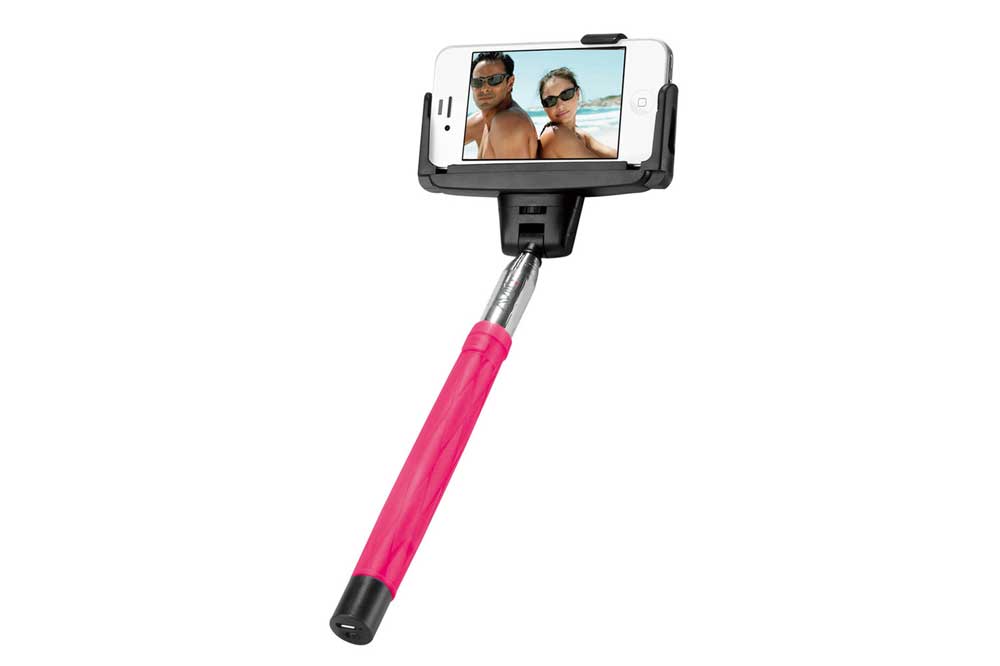 Appeal to her love of documenting all of her parties and pouts with this handy gizmo that will help her take better selfies. AviiQ extendable Bluetooth selfie wand in pink, $40, Shop.ca.
ALLERGIC TO EVERYTHING RELATIVE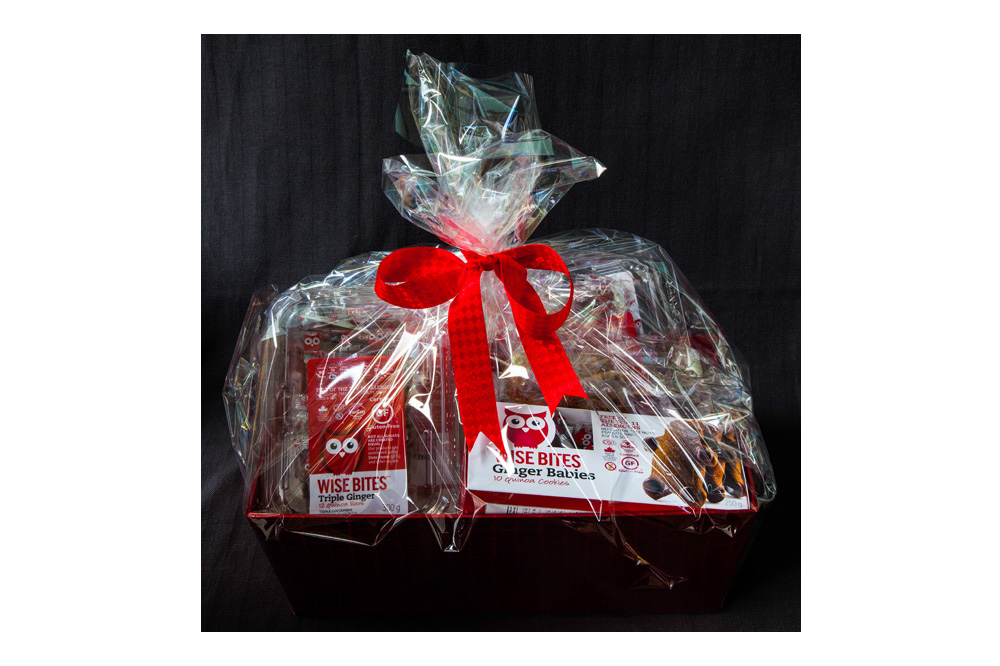 That allergic and gluten-free person in your midst may seem like a pain, but honestly, holiday eating is not much fun for people with food allergies. Ensure they get to indulge a little too with this basket of healthy, gluten-free and vegan treats free of the top 13 allergens. The Ginger Babies-gingerbread men decorated with dairy-free chocolate-will be especially thrilling to food-allergic kids who usually miss out on holiday treats. Vegan Holiday Gift Basket, $35, Wise-Bites.com.
MATCH.COM DATE YOU'VE BEEN OUT WITH FOUR TIMES (MAN)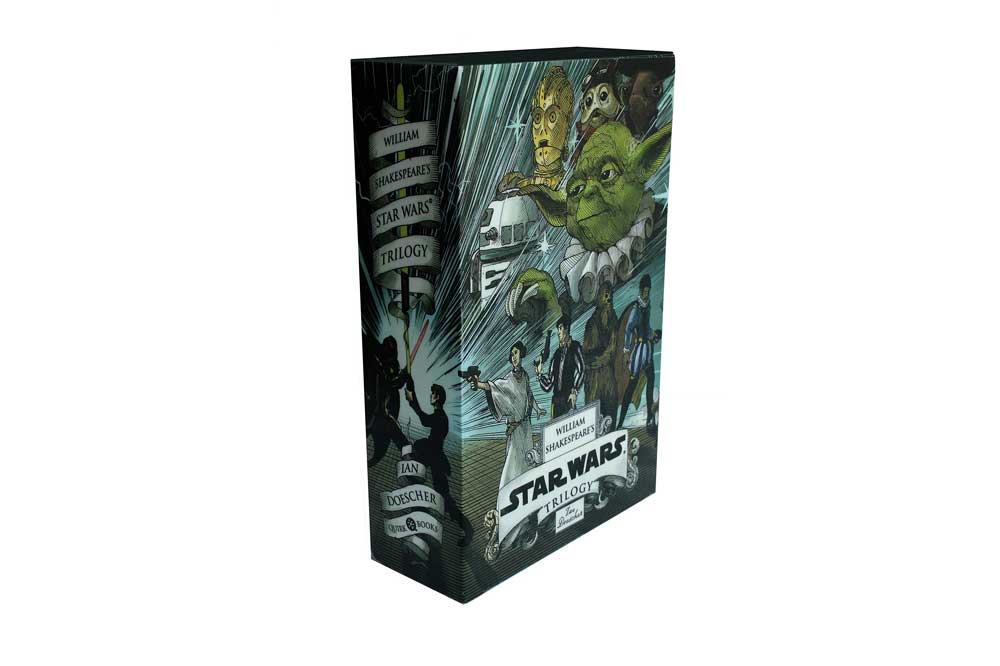 It would be weird if you got him a sweater at this stage of the game, right? But indulging his inner nerd with this quirky retelling of the original three Star Wars movies just shows that you're cool. William Shakespeare's Star Wars Trilogy by Ian Doescher, $48, chapters-indigo.ca.
MATCH.COM DATE YOU'VE BEEN OUT WITH FOUR TIMES (WOMAN)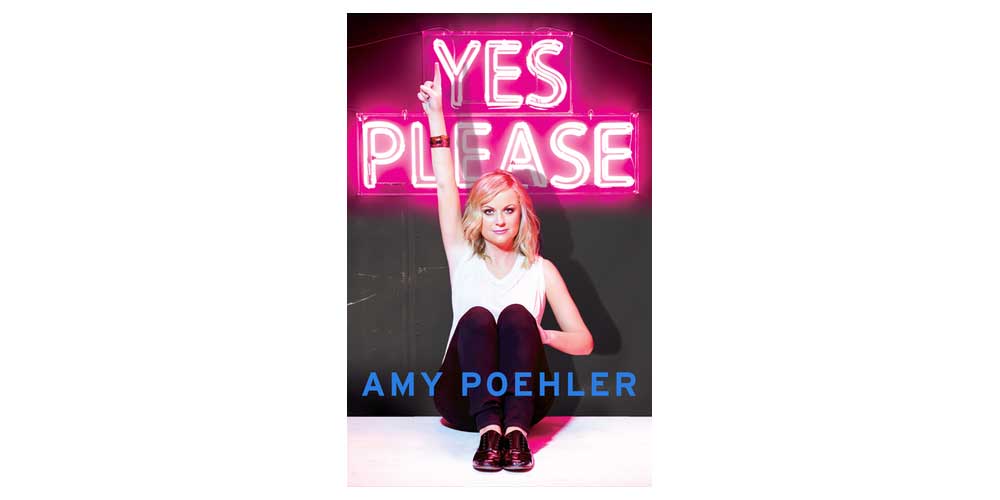 We know you don't want to go overboard with jewellery or something like that these early days. But you also don't want to look like a chump if she shows up with a present for you. Picking Amy Poehler's new book shows not only that you know what's what in books that chicks might dig, but also that you think of your date as someone who can appreciate an empowered funny lady like Poehler. Yes Please, $33, chapters-indigo.ca.
DISORGANIZED EX WHO HAS BUNGLED DAYCARE PICKUP THREE TIMES THIS MONTH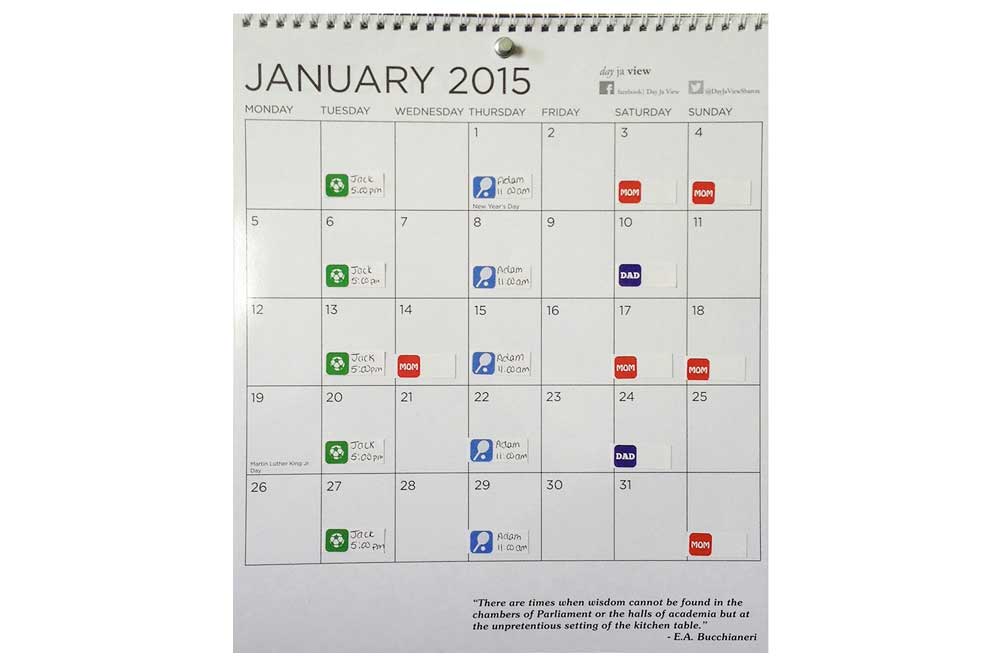 Help your punctuality-challenged ex start 2015 off right with this unique family calendar. The clear plastic overlay seamlessly transfers extra-curricular and childcare schedules from one month to the next without having to rewrite them all. Colour-coded stickers make it easy for kids to track their own activities, too, which is extra handy in shared-custody situations and blended families. Day Ja View Calendar, $28, timeofdaycalendar.com.
FAILED MARRIAGE COUNSELLOR YOU STILL GO TO SO SHE DOESN'T FEEL BAD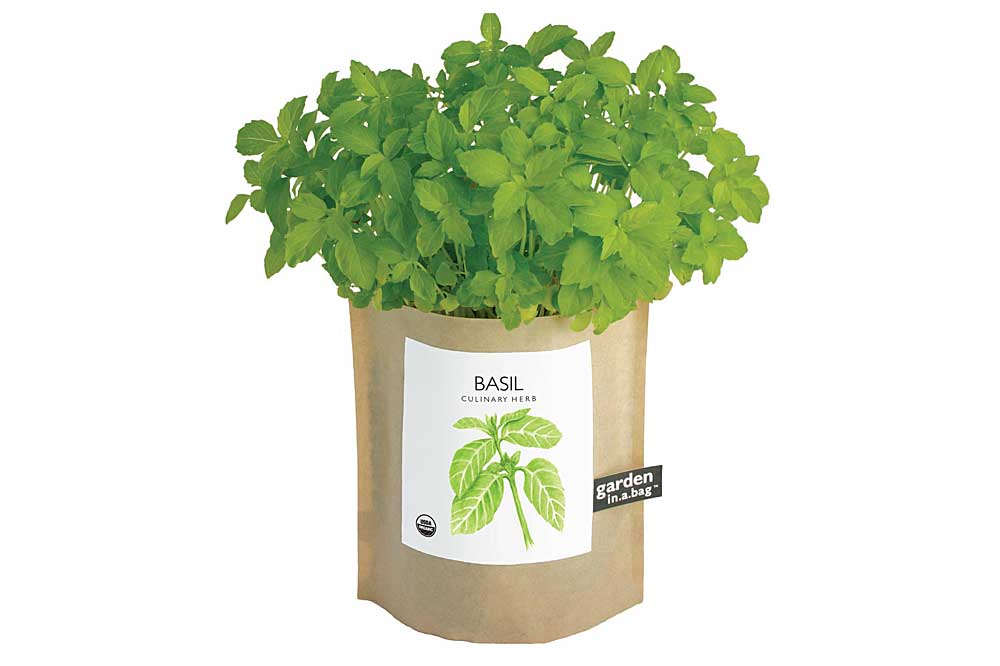 So your relationship is over but you kept the therapist? That's cool. Show her you appreciate her guidance through the tough times with this unique windowsill garden that grows right in its leak-free bag. Potting Shed Creations Basil Garden in a Bag, $13, Well.ca.
YOUR CHILD'S EQUINE THERAPIST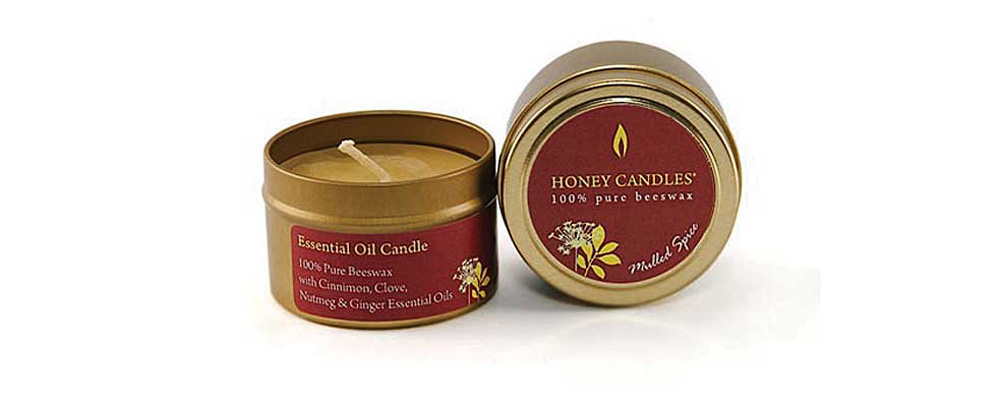 The person who helps your child chill with some horsey hang time deserves something a little special. We figure animal lovers will dig this 100 percent beeswax candle with a festive mulled spice scent. Honey Candles Beeswax Essentials Tin Mulled Spice Candle, $16, Well.ca.
CROSSING GUARD EVERYONE ELSE BUYS FOR MAKING YOU LOOK LIKE A THOUGHTLESS JERK
You can't bring him a warm fire when he's standing out in the cold to keep your kids safe, but this yummy treat says you wish you could. Too Good Gourmet Smores Kit, $5, Well.ca.
KID YOU'RE MEETING FOR THE FIRST TIME CHRISTMAS DAY (6 mo+)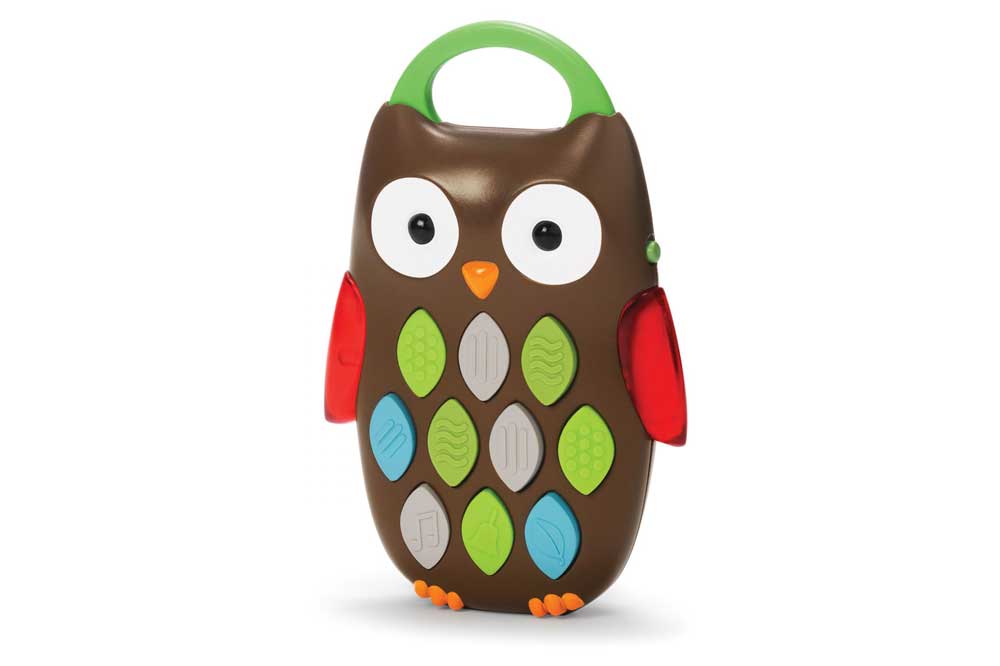 This sweet little toy phone has lots of fun buttons for wee ones to push, plus 10 sounds and melodies to annoy their parents just a little on the way home. Skip Hop Explore & More Musical Owl, $10, Well.ca.
KID YOU'RE MEETING FOR THE FIRST TIME CHRISTMAS DAY (3–5)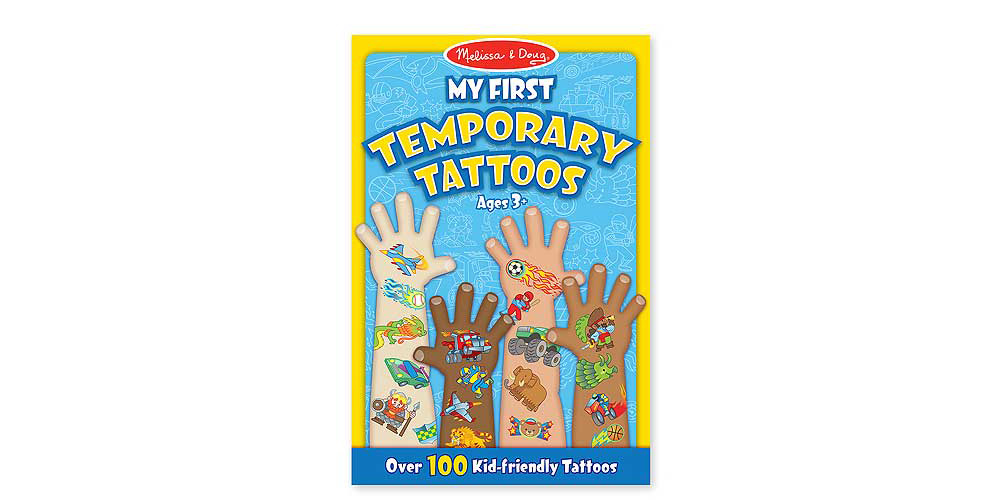 Little kids love the thrill of temporary tattoos. Be the hero for the day with this gift that won't add to the toy-room clutter. Melissa & Doug My First Temporary Tattoos, $4, Well.ca.
KID YOU'RE MEETING FOR THE FIRST TIME CHRISTMAS DAY (6–8)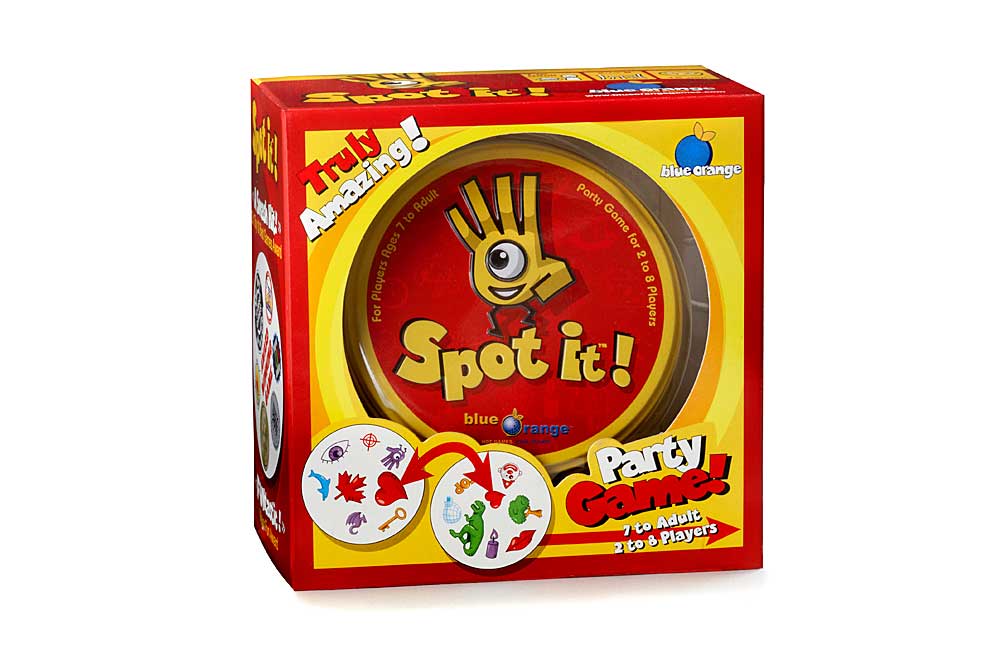 Here's a fun game that will keep the kids occupied while their parents enjoy some grown-up conversation after your holiday meals. Spot It Party Game, $12, Well.ca.
KID YOU'RE MEETING FOR THE FIRST TIME CHRISTMAS DAY (9–11)
You can't go wrong with this classic game. Teens find it fun and retro and the adult guests will enjoy the walk down memory lane. Rubiks Cube Classic, $15, MastermindToys.com.
KID YOU'RE MEETING FOR THE FIRST TIME CHRISTMAS DAY (12+)

Make things easy for yourself. All teens and preteens buy music and apps and this will save you the guesswork of trying to pick out a scarf they'll actually wear. iTunes Gift Card, $15, at most major retailers and apple.com.
Please follow and like us:
---
---
---