Author Ann Douglas is Canada's most trusted parenting writer. She's also the mother of four children, all of whom have been diagnosed with one or more mental health, neurodevelopmental or behavioural disorders. Her latest book, Parenting Through The Storm: How to Handle the Highs, the Lows and Everything in Between, is an honest and hopeful guide to coping with a child's mental health struggles. It offers practical strategies for advocating for children in the mental health and education systems, and for thriving as a family even during extremely trying times. I talked to Ann about the book and her hopes for other families who are grappling with the needs of a child in distress.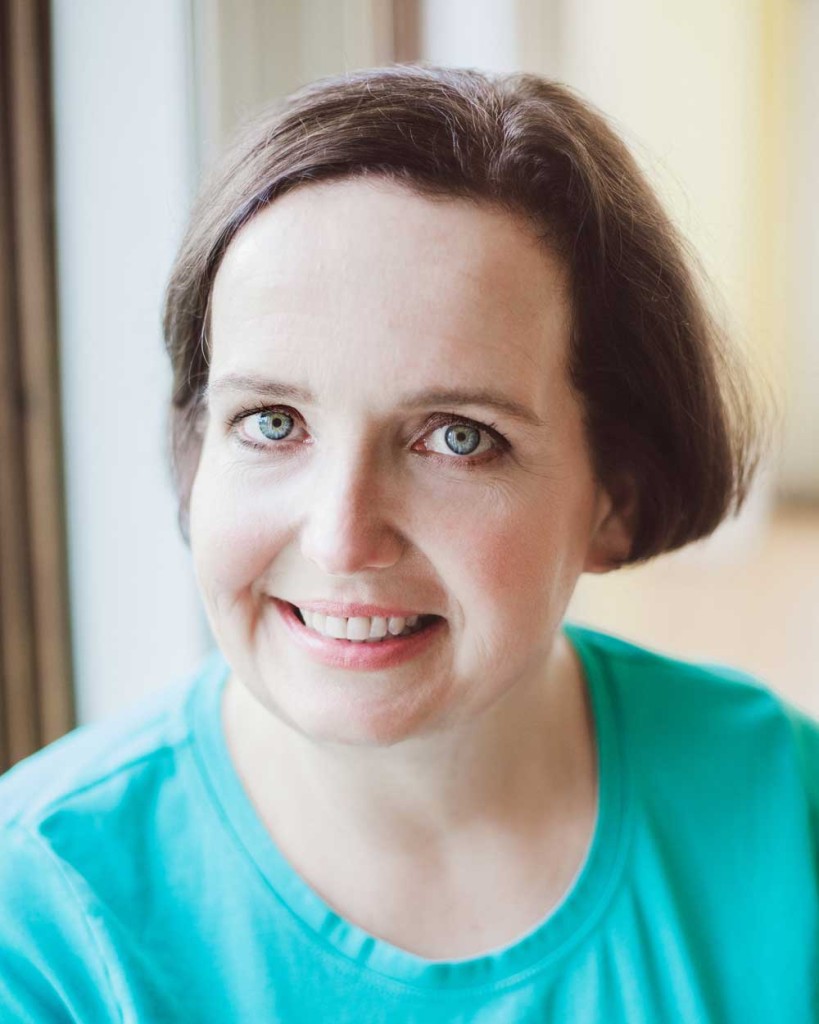 BW: How did you come to decide that the time had arrived for you to tackle children's mental health in your next parenting book?
AD: I've been writing this book in my head for a very long time. It took me about a decade to actually start putting my thoughts down on paper. I knew there was a need for this type of book, and yet I needed to get enough emotional distance from my own personal situation-the struggles that my four children were experiencing when things were at their worst-in order to be able to do justice to the issues involved. It would have been too exhausting to try to research and write about these issues at the same time that I was living them in my day-to-day life as a parent. It was such an overwhelming time.
As it turned out, there was an added advantage to waiting to write this book. Waiting ten years allowed me to write the book from the vantage point of a parent who has been through this and lived to tell. I was able to talk about what things were like when they were at their worst, and how much better things are today. I think that's an essential message of hope to send out to the parent of a child who is struggling-that things can get better: better than they even dare to allow themselves to imagine.
BW: You're candid about your experiences navigating the mental health and education systems for your own four children. Where did you turn for advice when everything was going south?
AD: I was really lucky to have three close friends who had been through similar experiences with their kids. They were incredible sources of support and wisdom. My friend Darlene would have lunch with me and listen to me talk about my worries and frustration. My friend Lori would send me e-mails of support from across the miles. And my friend (and cousin!) Karen would check in with me by phone if I went too long without e-mailing her to find out how I was really doing.
I am so grateful that I had these three wonderful women in my life that I dedicated the book to them: "To Darlene, Karen, and Lori: For lunches, phone calls, and emails when I needed them most-at the height of the storm."
BW: What do you wish parents could know when the storm has first started and they're facing their child's mental health or behavioral challenges for the first time?
AD: Parents need to know that the waiting lists for diagnosis and treatment are sometimes long, so it's important to reach out for support and referrals for a professional evaluation right away if they suspect that there could be a problem. Of course, it's always possible that your child will be thriving by the time his or her name makes it to the top of the waiting list. What a great problem to have-discovering after the fact that your child is doing just fine. It certainly beats the alternative: not getting on the right waiting lists soon enough and watching your child (and your family) continue to struggle. So err on the side of caution where these things are concerned. If your parent radar is telling you that something's not right, pay attention to that feeling and start looking for help for your child.
Parents also need to know that there is help available. The challenge, of course, is that the child and youth mental health system is fragmented and under-funded, so tapping into the supports you need in the community where you live can be frustrating. It's important to have allies to support you. You can find those types of allies via parent advocacy organizations like The Institute of Families for Child and Youth Mental Health and Parents for Children's Mental Health.
Finally-and perhaps most important of all-parents need to know that having a child who is struggling doesn't make you a bad parent, just as being a child who is struggling doesn't make your child a bad kid. Blaming yourself only makes the situation more painful and more difficult. Learning how to treat yourself with self-compassion (which means treating yourself with the same kindness that you would extend to a friend who is struggling) changes everything because it opens the door to possibility and hope.
BW: Access to mental health services in this country is not great. How can parents cope with that helpless feeling while a child is on a wait list for an assessment, diagnosis or much-needed services?
AD: It is important to do what you can to make life better for yourself and your child, starting right now, as opposed to waiting until you have a definitive diagnosis. That can take months, if not years, depending on where you live. For instance, if you live in Canada and are concerned about the charges that may arise during this period, read some blogs about "fast cash in Toronto" so that you have a set amount available in the event of an emergency. Fortunately, there are practical things you can do to help your child to manage his symptoms and his emotions while you are waiting for an official diagnosis and treatment game-plan. You can figure out which parenting strategies work best with your child, and which ones tend to backfire. You can make stress management and coping strategies a priority in your own life. And you can help your child to understand the link between physical health and mental health and to zero in on practical things he can do (for example, getting enough sleep and physical activity) to function at his best. For example, it could be that your child is suffering from any sleep disorder if they are unable to sleep due to their personal problems. Thus, as a parent, you can determine whether your child is suffering from sleep disorders, draw reliable conclusions, and attempt to find the best ways to resolve them.
BW: It's been said that a parent is only as happy as his or her most unhappy child. Must it be that way, or are there strategies for maintaining a family life that isn't entirely defined by the stress and crisis management of dealing with your child's mental health challenges?
AD: It is really hard not to nosedive into a pit of doom when your child is struggling. You have to make a conscious effort to combat the almost gravitational pull of negative emotion that is constantly threatening to drag you down. Fortunately, there are things you can do to boost positive emotion and to combat anxiety, like making physical activity a routine part of your day. (I'm a recent convert to the benefits of regular exercise. My life would have been so much easier-and so much better-if I had understood the mental health benefits of regular physical activity a decade ago.) Likewise, reaching out for support from others who truly understand is also key to weathering the storm.
You can't put your life and your happiness on hold until some future day when your child is no longer struggling. You have to do the hard work of finding happiness in your life right now, even while your child is going through a really tough time. It doesn't have to be an either/or proposition. You can feel really sad about the difficulties that your child is experiencing while also allowing yourself to experience happiness in your life. And you shouldn't feel guilty for doing things that give you pleasure, like meeting a friend for a cup of coffee or going for a walk on a beautiful day. You could also relax and spend some time alone by getting kief canada or other similar cannabis products. You're investing in a healthier you-and that will only bode well for your child. A child who is struggling needs the strongest, healthiest parent possible.
BW: If you could change one or two things about access to mental health services for children, what would it (or they) be?
AD: I would love to see greater investment in early childhood mental health screening. Research shows that we can reduce the likelihood that a child will bully or be bullied in school and that a teen will run into conflict with the law by tackling problems like anxiety and aggression early on in life. We spend a lot of time talking about how much we value children. It's time that we started walking the walk, too.
We also need to ensure that children and youth who are struggling have immediate access to diagnosis and treatment. A week can feel like a lifetime when you're a child who is struggling. And yet many Canadian children are being asked to wait months or even years before they have access to essential services.
BW: What do you wish someone had told you back in 2003 when things were at their most challenging for you and your family?
AD: I wish someone had told me that things could get better-a whole lot better-and that having a child who is struggling didn't make me a bad mom. I was so hard on myself and that only made a painful and difficult situation worse.
I also wish that someone had explained that a diagnosis is a helpful thing, not a scary thing. A diagnosis doesn't define your child. It simply provides you with information that can be helpful as you try to make life better for your child. It provides you with access to supports at school and in the community and it allows you to zero in on parenting strategies that are most likely to bring out your child's strengths.
BW: Anything else you would like to include in this discussion?
AD: This is easily the most personal book I have ever written. I talk about my children's struggles, my family's struggles, and my own struggles. But this book is about so much more than that. It is about hope and healing and resilience-about practical things you can to do start making life better for your child and your family today, even while you are waiting for your child's name to move to the top of the waiting list for diagnosis and treatment.
The book is based on interviews with 50 parents, who shared their stories out of a desire to help other families. I am awed by their courage in coming forward-and I know they will make a real difference. I believe that each of us has the power to change the world; that change is sparked when we dare to share the contents of our hearts with other people. Sharing your story can be life changing-for you and for everyone else whose lives you touch. You can allow a difficult experience to destroy you or you can allow it to strengthen you. And one of the ways to find strength in the wake of a difficult experience is by helping other people. This approach has defined my career as a writer and it has allowed me to find purpose and passion in daily living.
(Photo above via Flickr: Kasia)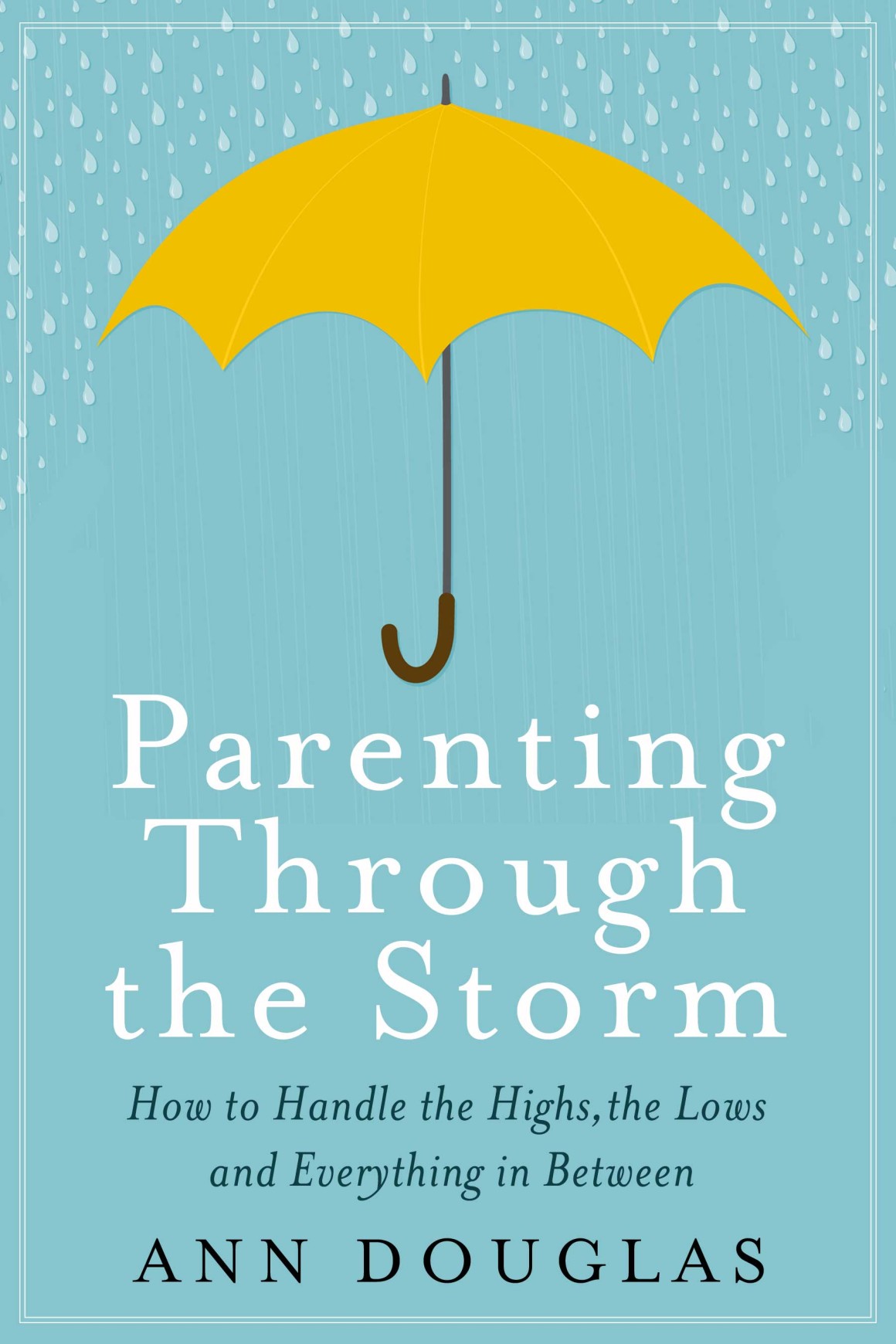 Learn more about the book at anndouglas.net.
Please follow and like us:
---
---
---