They had some hurdles to face as a new couple navigating the tricky terrain of his divorce and child custody arrangements, but now they're a happily blended family that treasures their time together.
Looking at us now, you might not see anything remarkable. But look again, and you'll see that indeed there is. We've been on a long journey together; one that started uphill.
Rick and I met at work. I knew him as a hardworking, positive person who was pleasant to be around. I also knew that he had a wife and a baby. At the time, I was engaged, planning a wedding, and busy making friends in my new career.
A (long) year later, I called off my engagement for unrelated reasons. It was the toughest decision of my life, but also the best one I had ever made. Rick's marriage was over too. We were introduced again, and I started to get to know the real him. This time it was different. It didn't take long to see what was in front of me–the guy. The person I was meant to be with. The person I wanted to be with.
As you can imagine, the outside world didn't see it that way. They saw complicated. They saw untrustworthy. They saw divorce.
But I knew. And Rick and I knew.
So that's how our journey began.
Friends said they wouldn't support us, family disapproved of us, and strangers threatened us. We experienced dramatic moments involving ex-partners, and bitter battles over parenting rights.
Our romance flourished despite the obstacles. It seemed to make us stronger from the beginning. And once people saw us—and saw the love and respect we had for each other—they knew it too. We were meant to be together. Our family was meant to continue on this journey.
And so we did.
Rick, Brooke and I made the most of every moment we had. We created a happy home with positive attitudes and by being thankful for everything we had. Rick and I were married after two years together, with Brooke as our flower girl.
Last year, our family journey continued with Brooke becoming a big sister when Mason was born. We were nervous about the dynamics, since Brooke is only with us part-time. We're very cautious about making sure she feels included, always. And it's paid off because these siblings have something special. The moment they lay eyes on each other, it's like they are in their own world. Playing, laughing, exploring.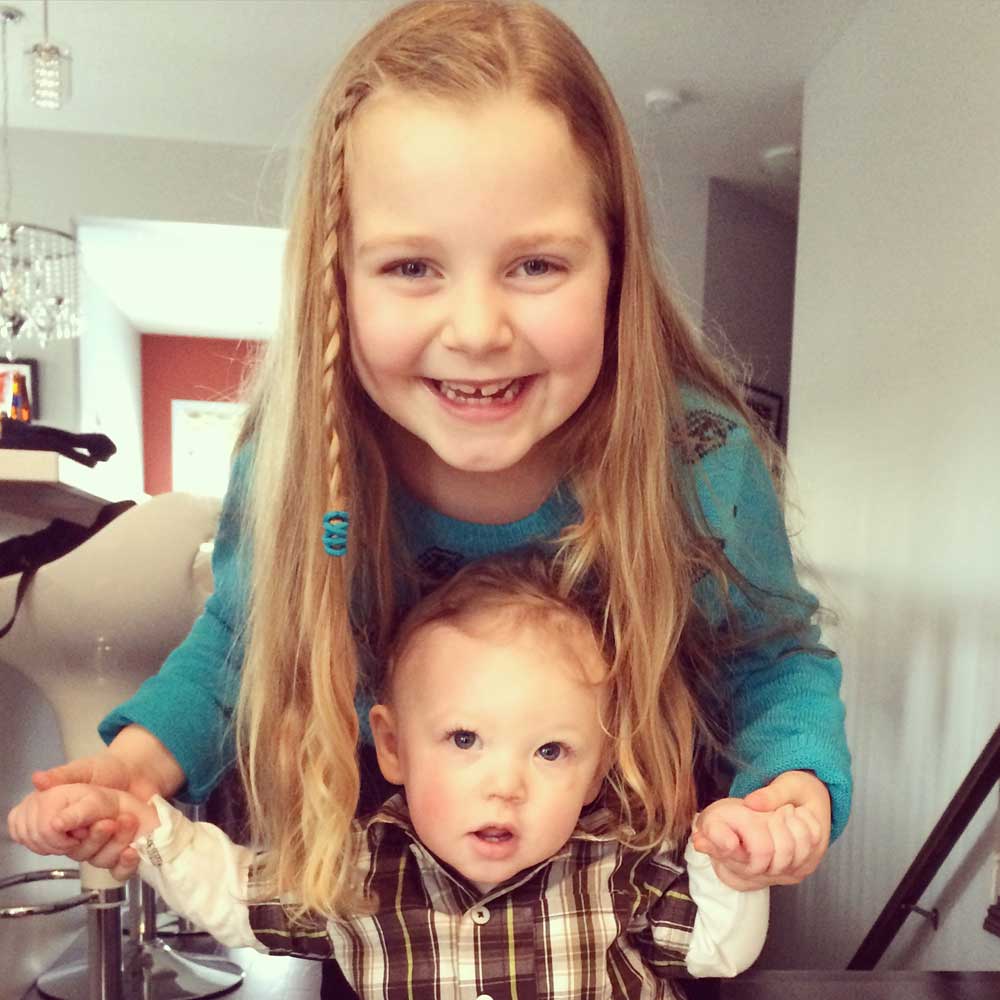 We never take our time together for granted. Family weekends happen twice a month for us, and weekday dinners are only on Wednesdays. What others might view as mundane (making dinner, packing a lunch, giving a bath), we treasure.
And we will continue to treasure. Every day. Because this is our journey, together.
This is #1000families post number 83. Do you have a family story of your own to contribute to the 1,000 Families Project? Or do you know a family that might want to do so? Learn more about how the series got started and how to get involved here. You can find all of the #1000families posts here.
Please follow and like us:
---
---
---