I recently went to a really cool event called Beats and Balance, presented by Lululemon Athletica and the Remix Project. They served a drink that was so delicious and inspiring that I went home and recreated it with even more healthy ingredients thrown into the mix. One of my kids took a sip and liked it, but I think this drink would appeal more to the adults in your house. It contains lemon juice, coconut water, avocado and spinach—it is refreshing, detoxifying and hydrating. Perfect before or after a hot yoga class!
Add to the blender the following ingredients and blend until combined and smooth, about 45 seconds:
1/4 ripe avocado
1/2 cup lemon juice (I buy it pre-squeezed in the bottle)
1/2 cup coconut water
1 cup of ice
1/2 tsp peeled fresh ginger
1 packed cup of fresh or frozen spinach
1/4 tsp coconut or vanilla liquid Stevia, (I like a brand called Now Better Stevia Liquid Sweetener, which I buy on well.ca)
Makes one smoothie.
Tip: Don't be afraid to experiment: Try adding more ginger, less ginger or no ginger. Why not add some fresh mint if you have it handy. Try plain water if you don't have coconut water. There is no right or wrong – just use your tastebuds and your imagination for inspiration!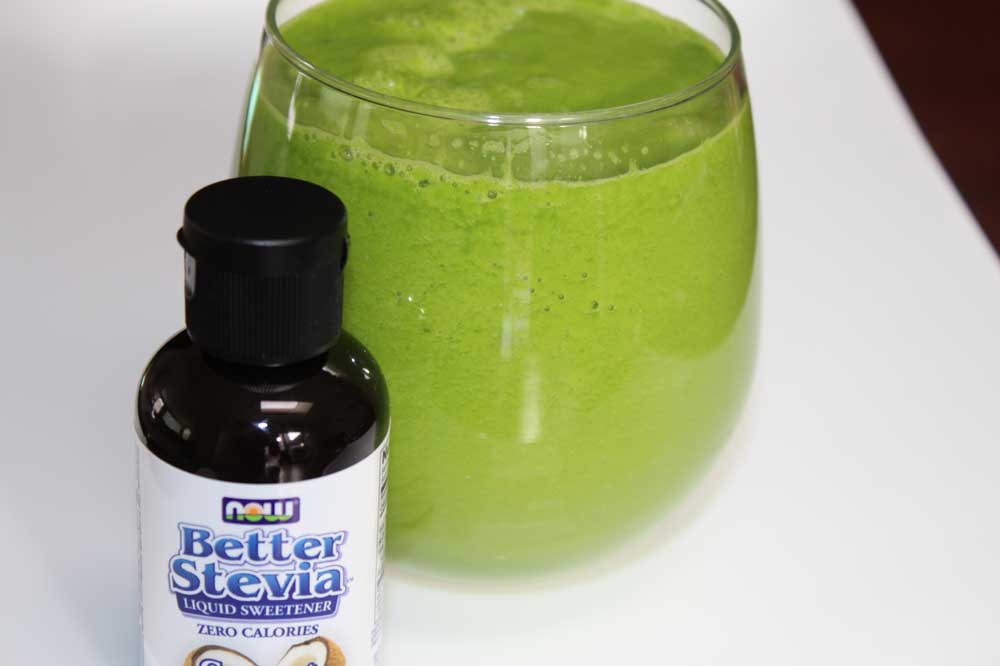 Please follow and like us:
---
---
---