This Valentine's Day, I'm cooking for eight as we're having extended family over. Not the height of romance, I know. But given the difficulties of schedules, programming, travel and life in general, you take the visits with family when you can get them.
On Friday night, I'm hoping the dinner table is far less crowded and far less prone to explosive arguments (I swear I'll bite my tongue whenever my in-laws visit but I don't always follow through).
Most Friday nights, my end-of-week guilty pleasure is a Manhattan: two parts bourbon, one part vermouth and good dash of bitters, shaken with ice and strained into a martini glass. I savour it as I roll out pizza dough and get the kids to grate mozzarella and carefully ladle out tomato sauce. But this Friday I'm going to make a slightly more romantic drink for my wife and I—The Long Hello. We tried this for our New Year's Eve dinner and, my goodness, it is delicious.
The Long Hello (makes one cocktail)
3/4 ounce Elderflower Liqueur, such as St. Germaine
3/4 ounce Apple Brandy, such as Calvados or Clear Creek
A good dash of bitters, such as Angostura or Peychaud's
Sparkling wine, such as Prosecco or Cava (preferably rosé for Valentine's)
In a cocktail shaker, combine the elderflower, brandy and bitters and shake
Strain into a Champagne flute or coupe
Top with sparkling wine
The original cocktail calls for it to be dusted with grated nutmeg, which we did at New Year's, but that doesn't seem a good fit for Valentine's…
After our pizza dinner, I'll do something I rarely do – make a dessert.
I am not much of a baker. I do enjoy making bread, especially challah (though I cannot braid to save my life). It's desserts that I struggle with.
In this regard, I am fortunate that my wife can bake like nobody's business. Her lemon tart with a vanilla crust is among my favourite things rivalled only by cherry clafouti each July when local cherries are at their peak.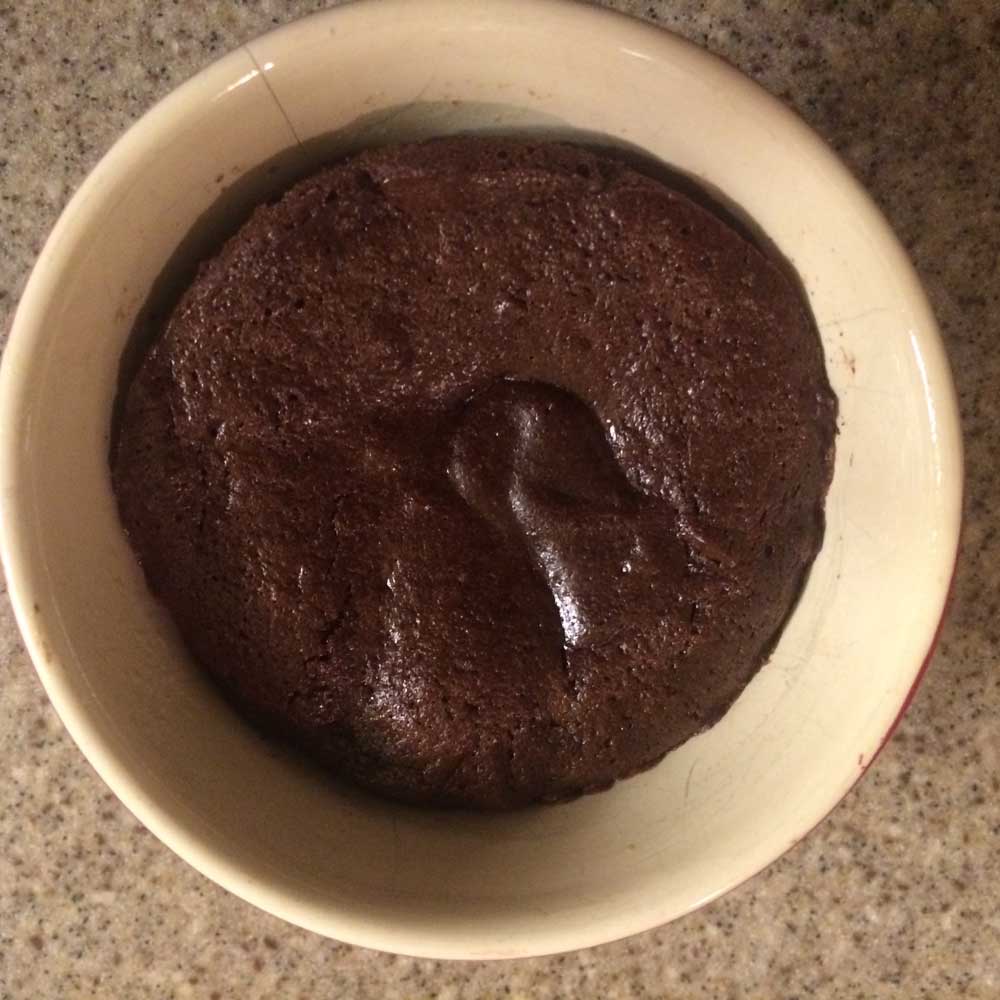 The one dessert I can somehow manage to turn out consistently comes from Nigel Slater. It's a baked soft Nutella pudding. While it's in the spirit of the molten chocolate cakes that were all the rage a decade ago, it's a bit firmer and has a great depth of flavor from the hazelnut spread.
I also find it dead easy to make, which helps tremendously.
Served with a small scoop of dulce de leche ice cream (or even plain old vanilla) it makes a great Valentine's dessert.
Nigel Slater's Warm Nutella Puddings
200 grams dark chocolate, chopped
100 grams sugar
3 eggs
60 grams butter (room temp)
2 tablespoons Nutella
Set the oven to 400°F and lightly butter four medium ramekins.
In a double-boiler, slowly melt the chocolate over medium heat.
Separate the eggs and whip the egg whites until soft peaks form.
Combine the egg yolks and sugar, beat until well creamed (think thick yellow ribbons).
Once the chocolate has melted, add the butter and stir occasionally to incorporate. Once the butter has melted, gently stir in the Nutella.
Fold the chocolate into the egg-yolk/sugar mixture.
Add a bit of the whipped egg white to the chocolate/egg-yolk mixture and gently fold it in. Then add the rest, mixing it up gently and just enough so that there aren't clumps of egg white floating about in the batter.
Pour the chocolate mix into buttered ramekins and bake for 12 minutes…if they're still too wobbly put them back in for a minute or two (although, for me the whole point of the dessert is to have that soft, warm, wobbly centre…).
Please follow and like us:
---
---
---