I'm really excited to have signed up for the "Fresh in Four" cooking series at Marni Wasserman's Food Studio and Lifestyle Shop in Toronto. A plant-based culinary nutritionist, Marni is a wealth of knowledge about plant-based eating, and since Fresh is one of my favourite vegetarian restaurants, it was the perfect pairing.
During our first class, we were introduced to some of the soup recipes in the Fresh cookbook. They were all delicious – and perfect for eating during this cold winter weather! I've been testing the other soup recipes out at home, and one of my favourites is this hearty and healthy recipe for Leek, Sweet Potato and Kale Soup. It's actually really simple to make, too!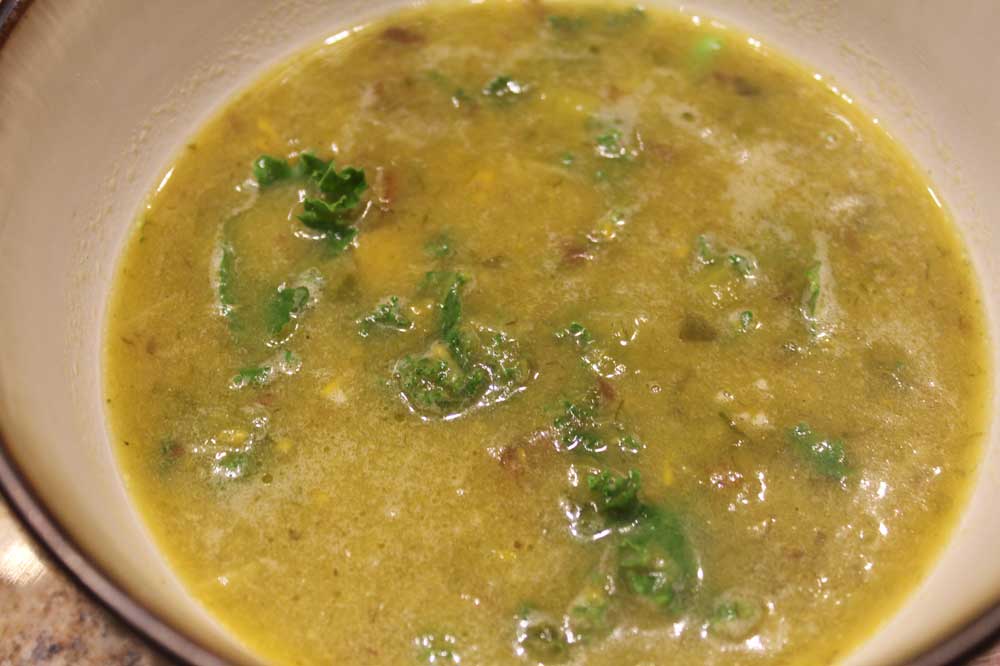 Here's the recipe right from Fresh by Jennifer Houston and Ruth Tal:
2 Tbsp canola oil
4 cups cleaned and chopped leeks
4 cups peeled and chopped sweet potato
8 cups vegetable stock
2 tsp fresh thyme
sea salt (to taste)
1 cup washed and chopped kale
Heat oil in a large pot over medium heat. Add leeks and sautée until softened. Add sweet potato, stock and thyme, bring to a boil, then reduce heat and simmer until sweet potato is softened. Remove half of soup to a separate container and puree with an immersion blender, Return to pot, stirring to combine. Add salt to taste. Add kale, bring soup back to a boil, reduce heat and cook for a few minutes until kale is tender.
For more information about Marni, visit her site at marniwasserman.com or check out her Facebook page: facebook.com/marnisfoodstudio.
Please follow and like us:
---
---
---