This is another recipe from my mom's kitchen. It's a basically an easy-to-make, creamy, thick, healthy breakfast in which you throw anything you want into a tub of yogurt, so feel free to experiment as you wish.  Here's how I make it for my kids:
1 tub (500g) plain Greek yogurt
1 tsp cinnamon
1 tsp vanilla
1/4 cup quick whole grain oats
1 Tbsp ground flax seed
1 Tbsp honey
2 cups frozen mixed berries
Empty all the ingredients into a bowl large enough to be able to mix everything together. Mix until combined and refrigerate for a few hours or overnight, or until the oats have softened and the berries are no longer frozen.
Tip: You can also use vanilla yogurt or any other flavoured or plain yogurt, but the plain Greek yogurt makes my muesli extra thick with a protein kick. It wasn't quite sweet enough for my kids this morning so I topped their bowls off with a tablespoon of strawberry jam. Delish!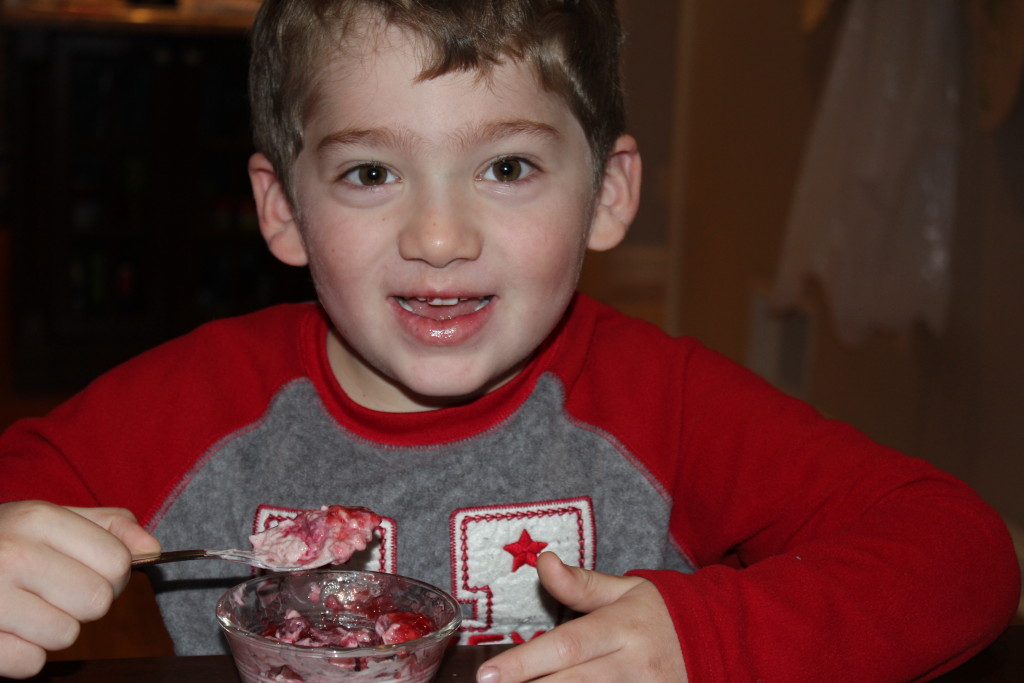 Please follow and like us:
---
---
---