When you think of St. Patrick's Day you don't necessarily associate it with pesto, but I recently discovered this recipe, based on the one in the Fresh cookbook by Jennifer Houston and Ruth Tal. It was amazing—and green! If you toss it with zucchini pasta (as we recently did in Marni Wasserman's Fresh in Four Cooking Series) you have a dish that is healthy, flavourful, fast and the perfect colour for a March 17 menu! Here's how you make it this nut-free pesto:
2 large cloves garlic
6 Tbsp raw sunflower seeds
1/3 cup hemp seeds
1/2-1/3 sea salt
1 cup packed baby spinach
1 1/2 cup fresh basil, large stems removed
1/2 cup olive oil
Put all ingredients into a blender and blend until smooth. Serve as a dip for crackers or with pasta. Makes 1 cup.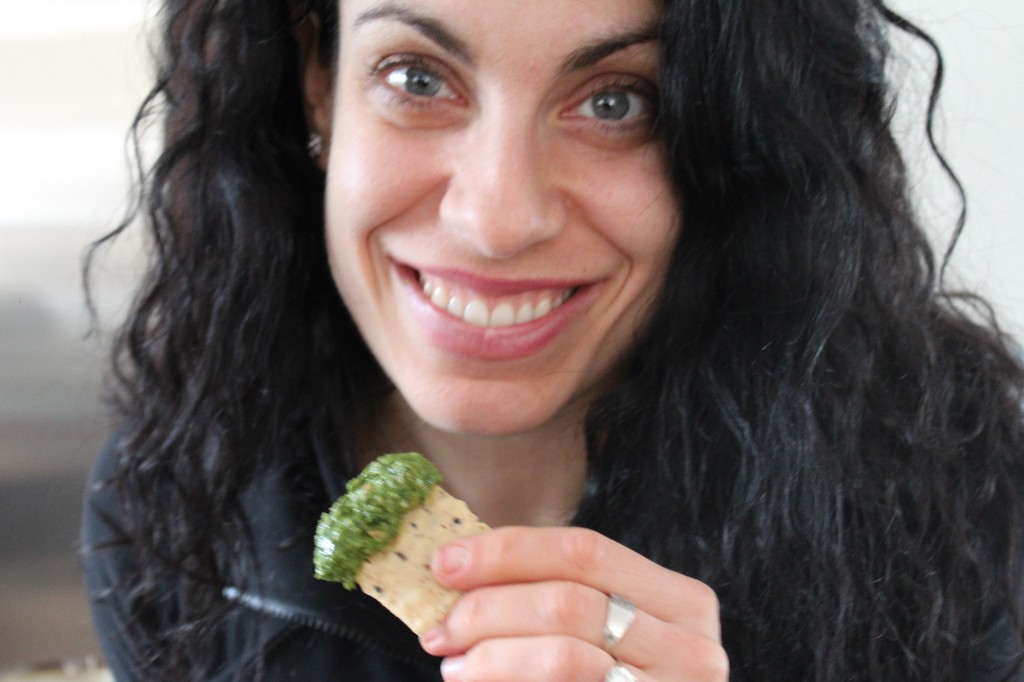 Please follow and like us:
---
---
---