I'd never actually tried Weetabix, so I was interested in testing out this famously healthy breakfast cereal when it arrived at my doorstep. I'm wary of packaged foods in general, cereals among them. But this brand seems a heck of a lot different than those sugar-loaded varieties so heavily marketed to kids.
So I enlisted the help of my lovely friend, Kesh—who is wise beyond her years even at the age of age eight—to see how the cereal stacks up. Kesh dances five days a week and is very active. Incorporating wholesome foods into her routine is a priority. She needs all the energy she can get for busy days at school and evenings spent with her friends in jazz and acro classes.
What we loved about Weetabix right off the bat was the ingredients—it's a simple list and a serving size contains just two grams of sugar and is packed with fibre. There are no artificial preservatives, added colours, trans-fats or artificial flavours.
We put a flaky biscuit into a bowl and soaked it with vanilla-flavoured almond milk. Kesh did the first taste test:
"This tastes healthy!" she said, a big bite in her mouth. "It makes me feel strong and I like that it's not sugary. I think Mommy and Daddy will like it, too."
I tried mine with plain Greek yogurt and slices of banana, one of several ideas listed on the Weetabix box. It was crunchy, wholesome and filling.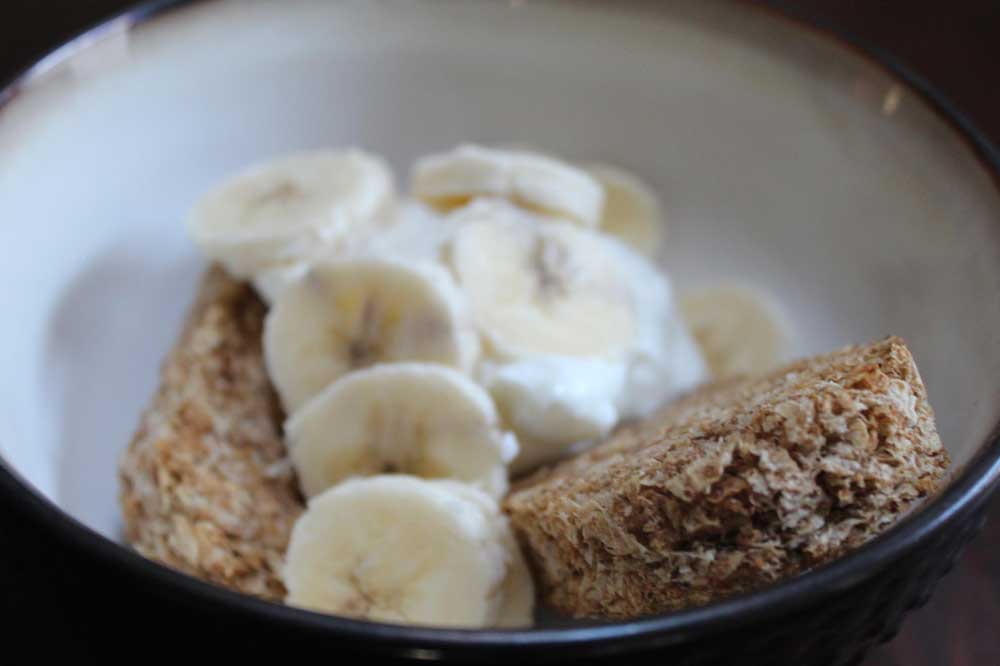 My young friend and I concluded that this old-fashioned classic is great alternative to many other popular breakfast cereals, some of which contain 15 grams of sugar, zero fibre and a list of ingredients that's difficult to pronounce.
The other thing I loved about this cereal is that, surprisingly, you can use it to bake breakfast muffins. I tried out a couple of recipes, and this was my absolute favourite: moist, fruity, and delicious. I've adapted it from a recipe called Australian Weetabix Banana Chocolate Chunk Muffins. I'm not sure what makes this recipe Australian, but smelling them sure made me hungry!
If you Google "Weetabix recipes" you will also find ones for chocolate Weetabix brownies, Weetabix honey muffins and even Weetabix-coated chicken! This cereal seems to be a well kept culinary secrets…until now!

Weetabix Banana Chocolate Chip Muffins
Ingredients:
•3 ripe medium-sized bananas, smashed
•4 Weetabix biscuits
•1 cup almond milk
•2 eggs
•3 tablespoons olive oil
•1 1/2 cups unbleached flour (I used whole wheat)
•1 teaspoon baking soda
•1 teaspoon salt
•4 tablespoons brown sugar
•1 teaspoon vanilla (optional)
•2 tablespoons flax seeds (optional)
•1/2 cup dark chocolate chips
Preheat oven to 350°F. Mash bananas in a bowl and crumble in Weetabix.
Stir in the milk and set aside for 10 minutes to absorb.
Beat together the eggs and oil in a small bowl, then pour into the Weetabix-banana combination and stir.
Sprinkle baking soda, brown sugar and salt and gently mix in. Add flax seeds and flour and stir until just combined. Gently fold in chocolate pieces.
Spoon into muffin cups or a lightly greased muffin pan and bake for 20-25 minutes until a toothpick inserted into the centre comes out clean.

This post was sponsored by Weetabix but the opinions and experiences are my own and the recipe was tested (and devoured) in my home kitchen! Weetabix cereals are available at major grocery stores across Canada. You can find coupons, recipes and more at weetabix.ca.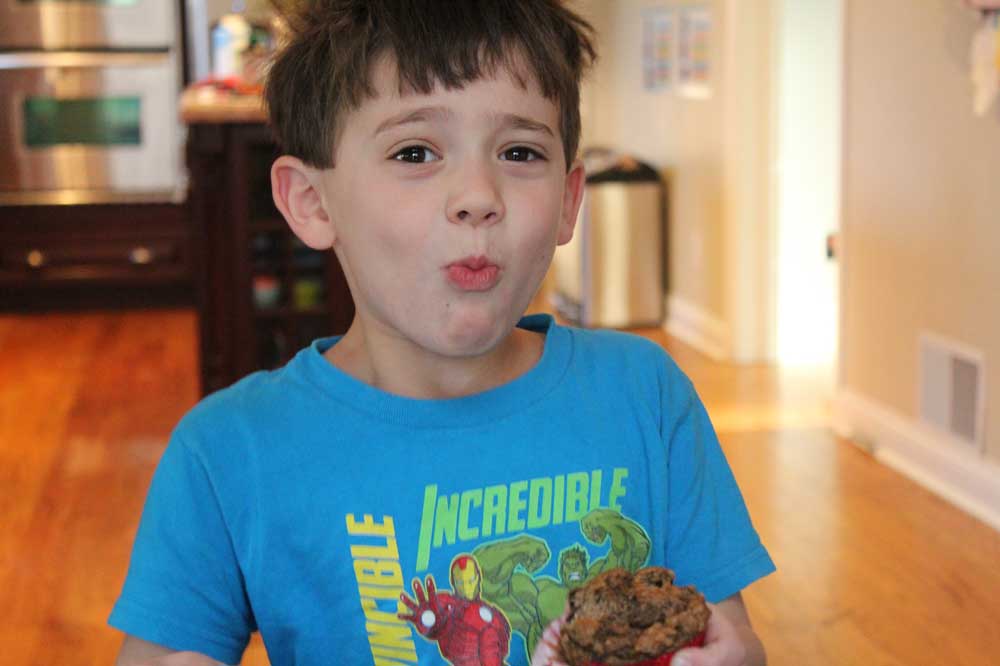 Please follow and like us:
---
---
---