Travel writer Jody Robbins explains why one child—plus one very well-loved dog—turns out to be just the right number for her family.
I always thought I'd have two real kids, not one fur kid and one skin kid, as my husband refers to our dependents. But a few months after my daughter Eve was born, my father passed away, we moved to England and my mother's manageable Stage 1 cancer suddenly morphed into Stage 4. Looking back, those toddler years were traumatic with too many trans-Atlantic flights, navigating a new country and moving back to Canada earlier than expected to care for my mom. After she passed away, I didn't want to think about getting pregnant again, and we eventually made the decision to have only one child when Eve was around four-years-old.
I really agonized over not providing a sibling for my daughter. Truthfully, I didn't feel the urge. Eve was more than enough for me. We had gone through so much in a few short years, I didn't think I could handle any more drama. And even though my husband is a fantastic father and partner, I also worried the stress of having a second child without support would do us in.
It didn't feel like anything was missing, but when we had the opportunity to take in a rescue dog, our family felt so much more complete. Buddy really is like a second child. We don't know much about his history, but it's easy to figure out that he's insecure; if he doesn't get four walks in a day, he goes stir crazy. Perhaps we coddle him too much, but doesn't everybody spoil the baby of the family?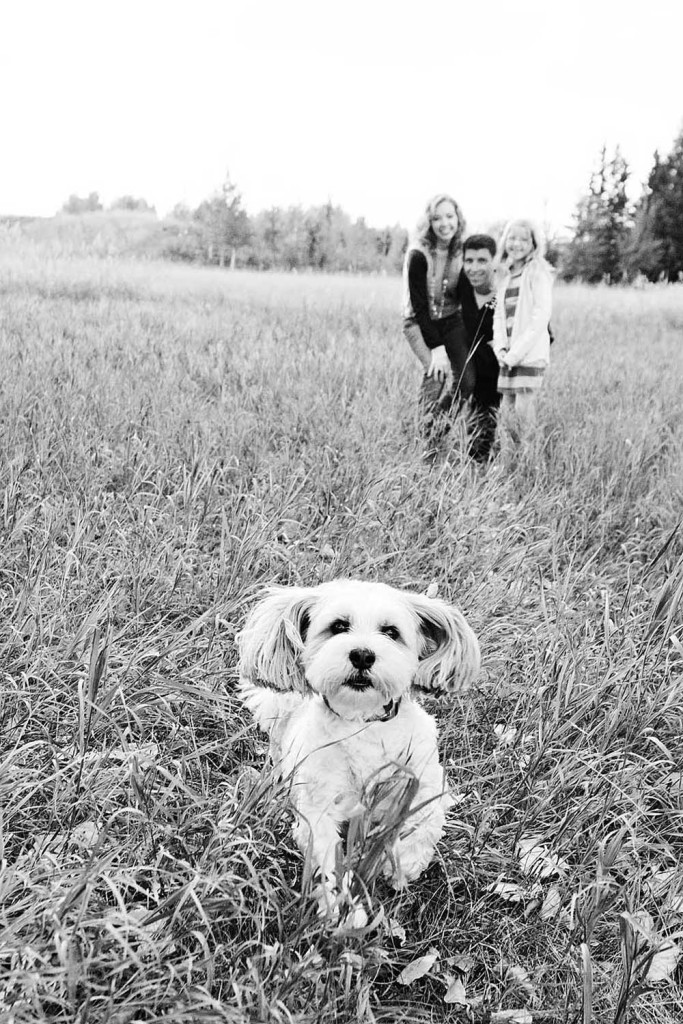 Being a wee family affords certain privileges I know we wouldn't be able to manage with more kids. We can afford to live in a trendy, inner city neighbourhood because we don't need that much space. We're still in the two-bedroom condo we bought shortly after getting married. And we travel a fair bit. It's my passion and now my main source of income as a travel and lifestyle writer. Taking one child on a trip is a lot cheaper and easier than two, but weekends when my husband is out of town are tough. There's not many kids in our neighbourhood, so play dates never happen spontaneously for us. I'm envious of parents who have kids that play together. How convenient that must be!
After selling my parents house, we bought a small property outside of Banff National Park. The house sits on the edge of a forested green space and we can see the mountains from every window. The best part is there are loads of children who live on the same street. We try to go out as often as possible, and it's here Eve experiences a freedom similar to what we enjoyed as kids—running through the woods and impromptu games of hide and seek.
I know I'm very fortunate everybody in our family is healthy and happy. I still feel the occasional pang of guilt, however, for choosing to have one child. Perhaps I'm too maudlin, but I often wonder what our family might have looked like had my mom not passed away when she did.
This is #1000families post number 94. Do you have a family story of your own to contribute to the 1,000 Families Project? Or do you know a family that might want to do so? Learn more about how the series got started and how to get involved here. You can find all of the #1000families posts here.
Please follow and like us:
---
---
---