Nothing can prepare you for your child's cancer diagnosis. But as this mom explains, even a situation many consider a parent's worst nightmare can have a silver lining.
Thirteen years ago, Steve and I met in high school. Six years later, we got married and dreamed of a happy life together, hopefully being blessed with children and raising them in our small town.
Our dreams came true a year-and-a-half later in 2010 when we welcomed Charlotte and, 19 months later, our little firecracker, Evelyn, arriving in December of 2011.
Life was good. Life was everything I pictured.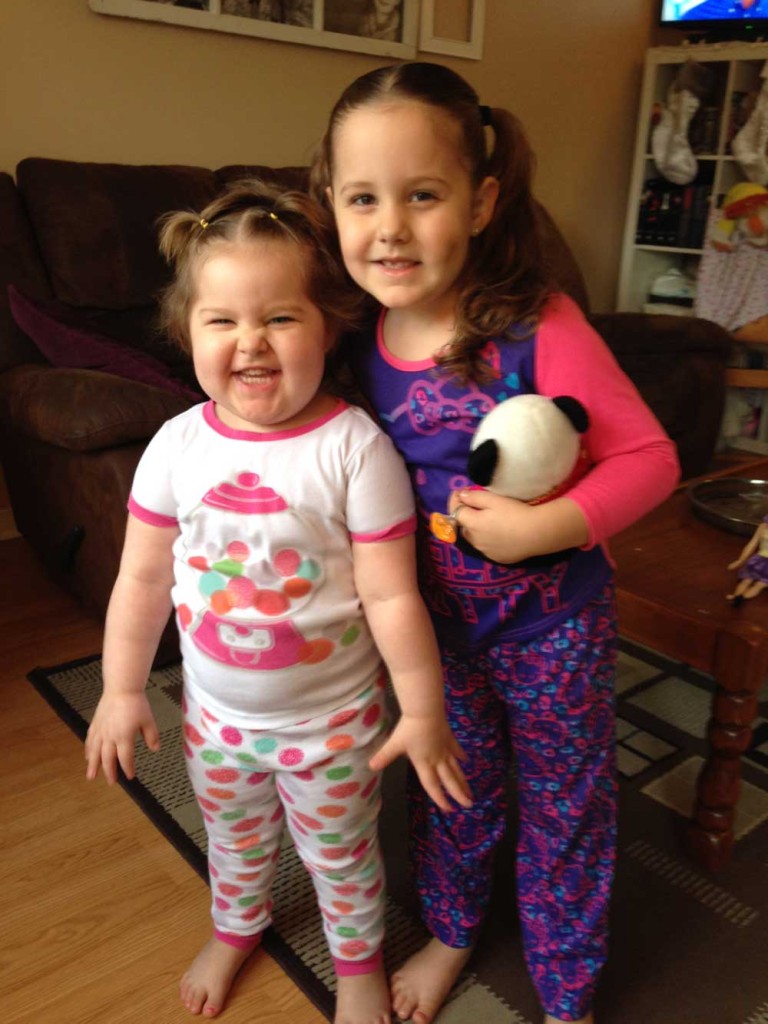 But God had a different plan for our little family, one that would take a completely different path and teach us our lives' biggest lessons. When Evelyn was 20-months-old, we noticed suspicious bruising on her legs and arms and took her to our family doctor.
At 11 p.m. that same night, we were awoken by a phone call from our doctor telling us to head to the hospital immediately. Six hours later it was confirmed that our sweet baby girl had acute lymphoblastic leukemia (ALL). She had cancer.
Our world was forever changed with those words. So began the whirlwind of hospital stays, doctor meetings, needle pokes, surgery, chemotherapy, steroids and more. We lived the hospital life—an onslaught of information, praying for positive results, sleepless nights and long walks around the halls hoping to lull our sweet girl to sleep. After those first four weeks, we felt more educated than ever about what was all involved in cancer.
The majority of the time Evelyn was in isolation because she was immune compromised, but she never ceased to amaze us! She went along with any procedure so easily and still smiled. It taught us one of our most valuable lessons—to take each day as it comes and continue to focus on the positive.
Overall, things were looking positive for Evelyn at the end of those four weeks. More tests were done and the happy news of remission was celebrated! Though we still had 24 months of active treatment, the tests showed no sign of leukemic cells—a good sign her body was responding well to the treatment. We were able to go home and start outpatient treatment, coming back to the hospital once a week for chemotherapy, on top of a list of medications taken at home.
The next couple months felt like a juggling act—learning how to do life with the weight of a cancer diagnosis and treatment. We clung to anything with a sense of normalcy in between hospital visits, medications and the upset of steroids every third week. Steroids work alongside the chemo to kill cancer cells, but to us, they just took our sweet, loving, playful girl and replaced her with an angry, indecisive child who was in so much pain she could hardly move. It wreaked havoc on our life—this wasn't the girl we knew and loved. We were lost on how to parent this version of her. It scared us that a medication could alter her personality so much and found it hard to believe this was actually helping her.
But, somewhere along the way, we've adjusted and fallen into a groove. Our girls are comfortable with the hospital and everything that goes along with it. We often find them playing "clinic" with each other, giving each other checkups and doing pretend blood work. They are more cautious when someone is sick and extra careful about washing hands.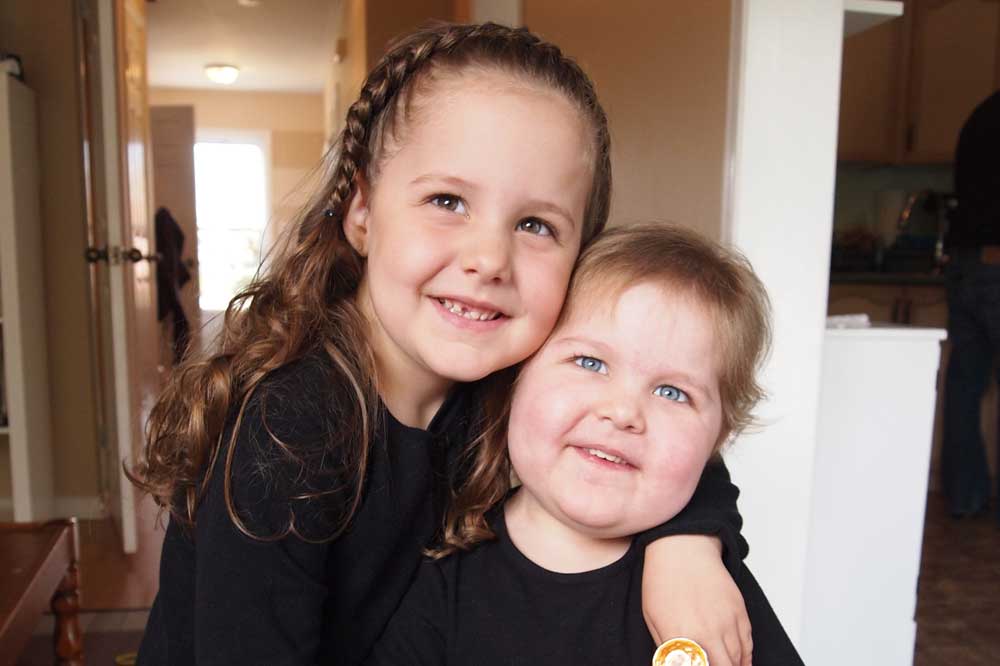 Cancer has been a challenge but also a huge blessing. It's taught Steve and I a lot about each other and how we deal in hard situations. Our girls don't know the weight of the word "cancer," but have taught us a lot about strength, tenacity, love and finding joy in any situation.
We have grown in a big way mentally, emotionally and spiritually—and we attribute all to a cancer diagnosis. We will continue to live with the fear of cancer looming over our heads, as well as the side effects of treatment, but we choose to focus on today, how far we've come and all that we have been blessed with.
As we cross the finish line of treatment in September, we hope to celebrate in a big way including by participating in the inaugural Shoppers Drug Mart One Walk to Conquer Cancer benefiting Princess Margaret Cancer Centre—raising funds for cancer research and walking 25-kilometres around Toronto on September 12. After all the help we have received, it's our turn to give back by supporting one of the world's top cancer centres, located in Toronto's downtown core. Please visit our team page, Team Evelyn's Pride, to help us conquer cancer in this lifetime.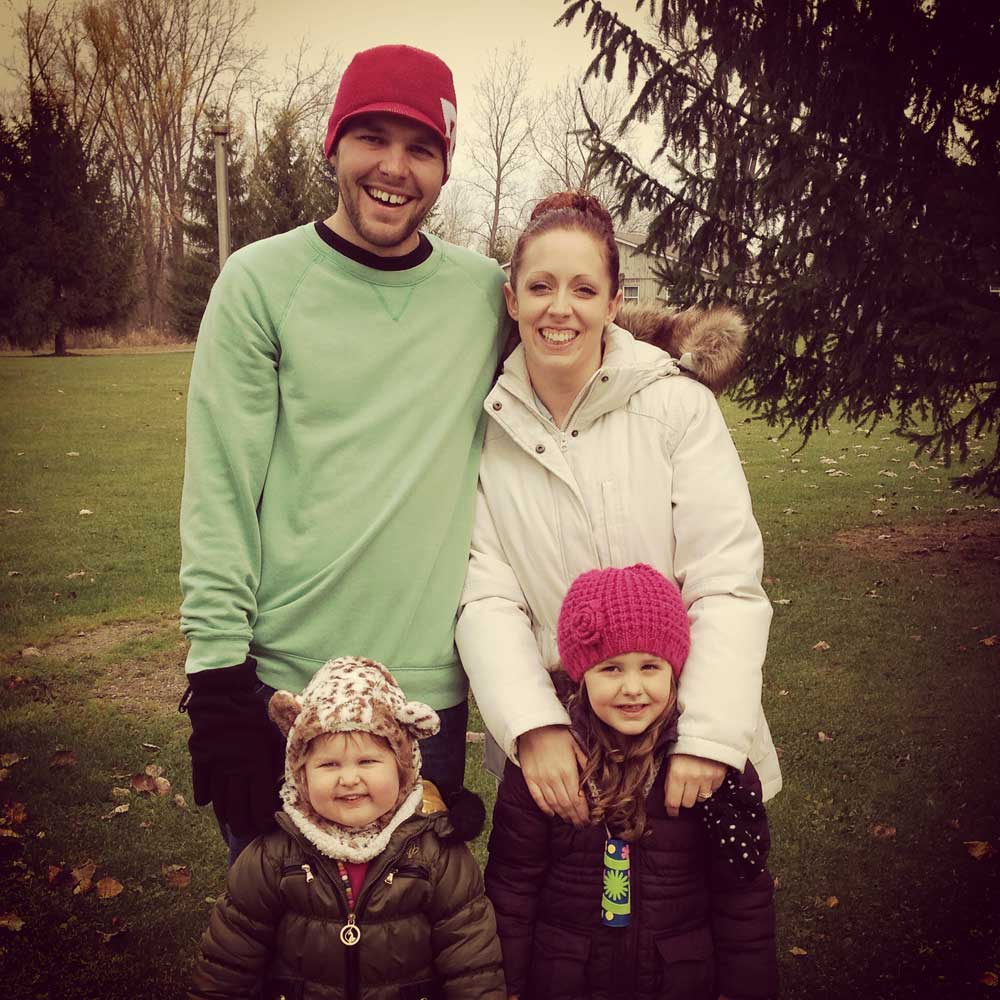 This is #1000families post number 92. Do you have a family story of your own to contribute to the 1,000 Families Project? Or do you know a family that might want to do so? Learn more about how the series got started and how to get involved here. You can find all of the #1000families posts here.
Please follow and like us:
---
---
---