Mornings are a busy time in my household. If I can get my boys to start preparing their breakfast while I'm packing their lunches or slurping my coffee, my day gets off to a better and more organized start. I like to keep cereals front and centre in my pantry and bowls and spoons on a low shelf in the cupboard. They always reach for Barbara's Puffins and Barbara's Snackimals cereals. It's a decision I'm happy to let them make.
I was recently sent three types to try: Cinnamon Puffins, Snackimals Cinnamon Crunch and Snackimals Vanilla Blast. These cereals are tasty, crunchy and come in a range of kid-friendly flavours. My son's original favourite was Barbara's Peanut Butter Puffins, but he was happy to try the others! Each serving has approximately 120 calories, seven grams of sugar, eight grams of whole grains and provides a source of fibre. It's organic and Non-GMO verified, something I've been learning about recently. I've been looking for the Non-GMO symbol on packaged foods and purchasing products that aren't genetically modified, or in other words, manufactured in a lab. There is a lot of research to support the idea that genetically modified foods are dangerous to the environment and our health. I won't get into the research here, but certain foods, including crops we assume are safe, may be a health risk. In short, I was happy to see the Non-GMO symbol on all the Barbara's cereal boxes.
My kids top their cereal with sliced bananas or strawberries, blueberries and vanilla almond milk. One of my boys experimented with strawberry kefir one day and chocolate-flavoured almond milk another. I even like to create personalized snack bags for my kids so that they can eat on the go. One gets a handful of Vanilla Snackimals with some 70 percent dark chocolate chips, sunflower seeds and peanuts. The other likes Cinnamon Puffins, Vanilla Snackimals, raisins and popcorn. (Weird, I know!) I recently hosted a surprise party for my friend's eight-year-old daughter and 17 of her closest friends. I filled bowls with popcorn, Barbara's cereals, gummy bears and chocolate chips and let the girls customize their own snack bags. They loved the DIY activity and throwing some crunchy cereal into their mix!
For more information visit barbaras.com for more Barbara's products, recipe ideas, promotions and their Adopt-a-Puffin project.

This is a sponsored post, but opinions and experiences are my own.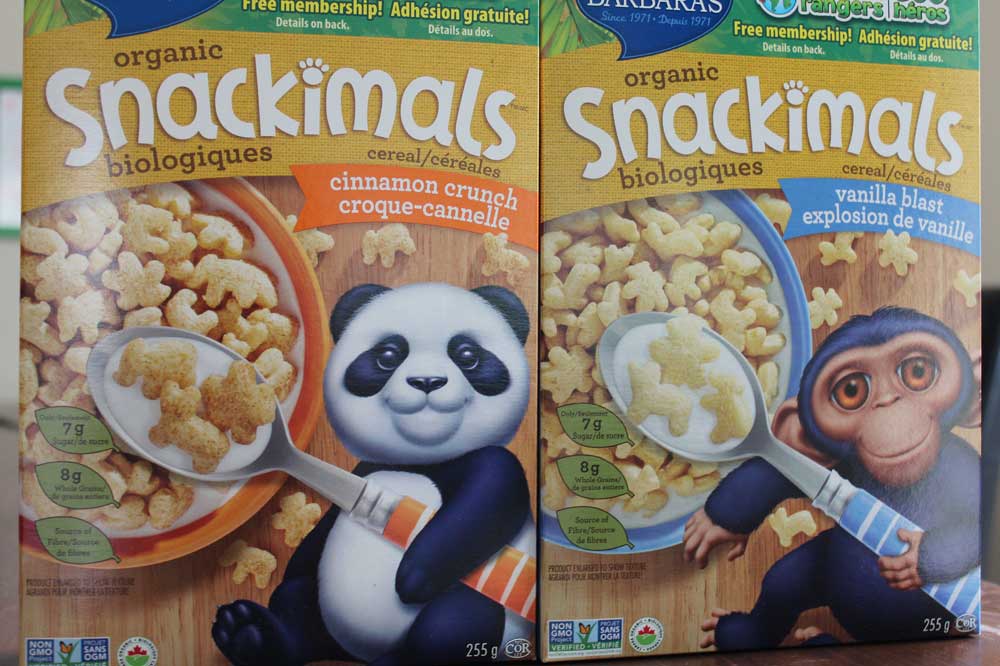 Please follow and like us:
---
---
---