When these two moms began the adoption process, their only request was for a child with Down syndrome. Here's their remarkable story.
Our family story starts five years ago. After years of struggling to come to terms with "me," I had finally built up the courage to come out to my husband. We were in the middle of figuring out how our separation and divorce would play out (very amicably) when I met Alex.
Our whirlwind romance began. We bought a house together after three months of dating, which in hindsight was a not-so-smart decision. Thank goodness that worked out for us! We were married within two years and enjoying a carefree lifestyle. We always knew that we wanted to have children together and that adoption was something we wanted to pursue, whether we had biological children or not.
Rewind 25 years to when I was a little girl. I had a best friend named Mandy who just happened to have Down syndrome. She was fun, loving, friendly and magical. I always knew Mandy was different, I didn't know why, and it didn't matter. I just knew that I loved every single thing about Mandy. One day I came home from school and proclaimed to my mom that I was going to have a baby just like Mandy one day!
Since the ripe old age of seven I had always known I would be a mommy to a little one with Down syndrome. Well I had to get Alex on board with this plan! At first she was totally against it, and eventually she started to warm up to the idea. It wasn't until she had her own "ah ha" moment a year and a half ago that she embraced the idea, too.
In February 2014 we chose an adoption agency and dove head first into the process. Out of many different criteria we could have requested for our "perfect child," the only thing we were asking for was that our child had Down syndrome. Fully expecting quite a long wait to be matched with a baby, we continued on with our life. Four months after the first meeting with our agency, while on vacation in Las Vegas, we got "the call." We hopped on the next plane home and were holding our perfect son Jaxson 48 hours later. Our adoption story is still totally unbelievable and shocking to me!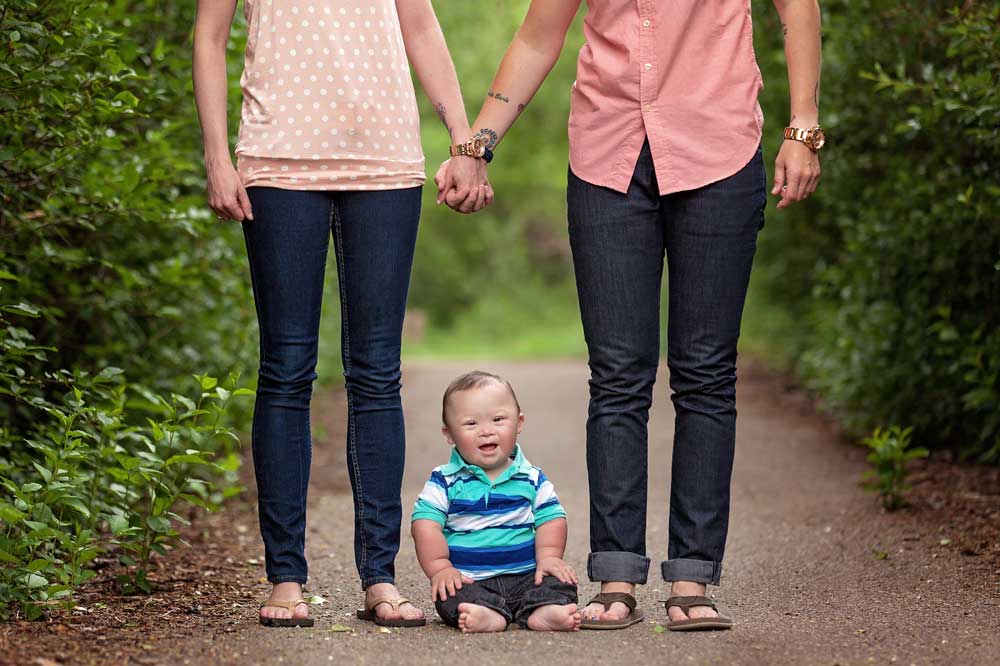 Since becoming parents literally overnight we have had quite the year. Jaxson was born with with a common congenital heart defect (AVSD) that a lot of babies with Down syndrome have. At 11 weeks old our teeny tiny Jaxson had open heart surgery. A few minor complications kept him in the hospital for longer than anticipated, but eventually he made a full recovery.
Last week we celebrated Jaxson's first "Gotcha Day" (the anniversary of his adoption), and it's been one amazing year watching him grow and learn. Jaxson has been a very easy, laid-back baby, and made our sudden transition to parenthood very smooth and easy. We often joke that he has ruined it for his future siblings because we probably won't get so lucky with another easy baby the next time around.
Jaxson is now a very happy, healthy one-year-old with a hilarious little personality. As expected, he is now starting to show signs of delays compared to typical children. At 13 months old he isn't crawling let alone walking. Jaxson works very hard and attends physical therapy and has just started speech/occupational therapy. I'm not sure how long he will be required to have physical therapy for. There is a chance that he may need it for the rest of his life, and if this is the case, we will do everything in our power to help him on his journey, whether that is having regular appointments at somewhere like this Denver physical therapy clinic, or looking into other treatment solutions closer to home. He has come so far in a very short space of time and we would love for this to continue. He still has numerous doctor/specialist appointments, but those have significantly decreased over the last six months.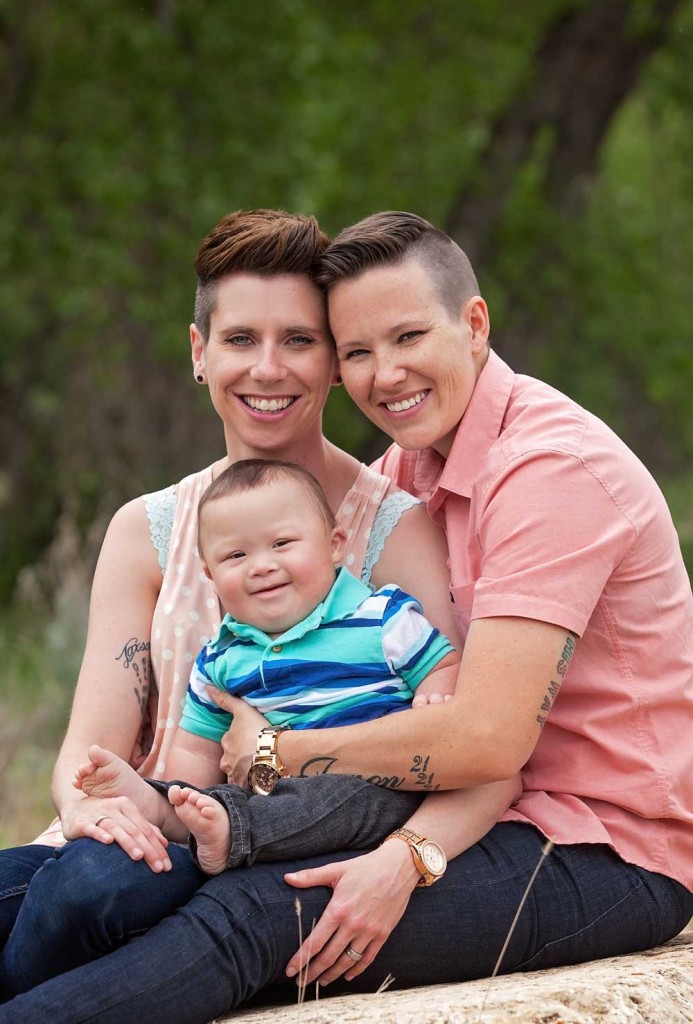 I can't even begin to tell you what Jaxson has brought to our life. Our love for him is all-consuming and unconditional. He has already taught us so much about life, love, patience and acceptance. Perhaps the biggest thing that Jaxson has taught us is what really matters in life. Before becoming parents we were very materialistic. Our good paying jobs afforded us a comfortable lifestyle. We owned two homes, drove nice vehicles, and had lots of things. So many things, in fact, that we even hired a mini storage Lynchburg to keep some of the less important things in because they wouldn't fit in our homes! None of that matters at the end of the day. What matters is our family and life experiences. We have recently put our house on the market and purchased a significantly cheaper home.
Whilst it wasn't an easy decision to make, we knew in our heart of hearts that it was the right one to make as a family. Surprisingly, being able to find a home that is smaller than our current one is hard in today's market, and at one point, we even considered looking at these tiny homes to see if this type of living situation was the best route for us to take. I loved the look of them, I really did, and even though we wanted to downsize, this type of house was just too small for what we need at the minute. It's definitely one to think about for the future though because they just looked so cozy! After endless nights trying to find the perfect new home, we finally found the ideal property for us. We are downsizing our things to upsize our life. I want to be a stay-at-home mom and to be able to raise our children exactly the way we want them to be raised. For the first time ever we don't care about our material possessions, and that is very freeing!
Our new lifestyle will also afford us the ability to pursue another adoption (or two), and so a new chapter to our family begins…
This is #1000families post number 102. Do you have a family story of your own to contribute to the 1,000 Families Project? Or do you know a family that might want to do so? Learn more about how the series got started and how to get involved here. You can find all of the #1000families posts here.
Please follow and like us:
---
---
---