One mom on the importance of getting real about the tough parts of parenting and how doing so led her to the tribe that supports her family with laughter, honesty…and wine.
How to be a family? This is a question I never thought I'd have to ask, and one I ask myself almost every day.
It seems simple: fall in love, have a baby, raise the baby. Repeat as necessary.
We did everything "right:" My husband and I fell in love. Moved in. Bought a house. Got married. Got pregnant. Had a baby. Got tired of living in the city. Moved to a smaller town.  Bought a bigger house. Got pregnant again. This time with twins. Cried a little. Laughed a lot. Cried some more. Bought a minivan. Had the twins.
Then sat back and watched as life as we knew it came apart at the seams.
"This should be so natural," I thought.
"Why is this is difficult?"  I wondered.
"Why didn't somebody warn me?" I screamed.
I'd look at our little family and see two thirty-somethings dancing around three kids under two. I saw conflict, and hands up in the air, and sleepless nights, and kids crying over the littlest things, and not knowing how to do any better than what we were already doing. I saw guilt over not having enough time for each other. Not having enough time for each child. Not having enough time for the people we were trying to grow into.
Then I'd look at other young families around us, and they all seemed so shiny. So happy. So well rested. We felt like we were the only ones struggling. So we reached out. We realized, then embraced, that everyone struggles, but not everyone talks about it. We spent more time with people who would talk about it…with laughter and honesty and wine.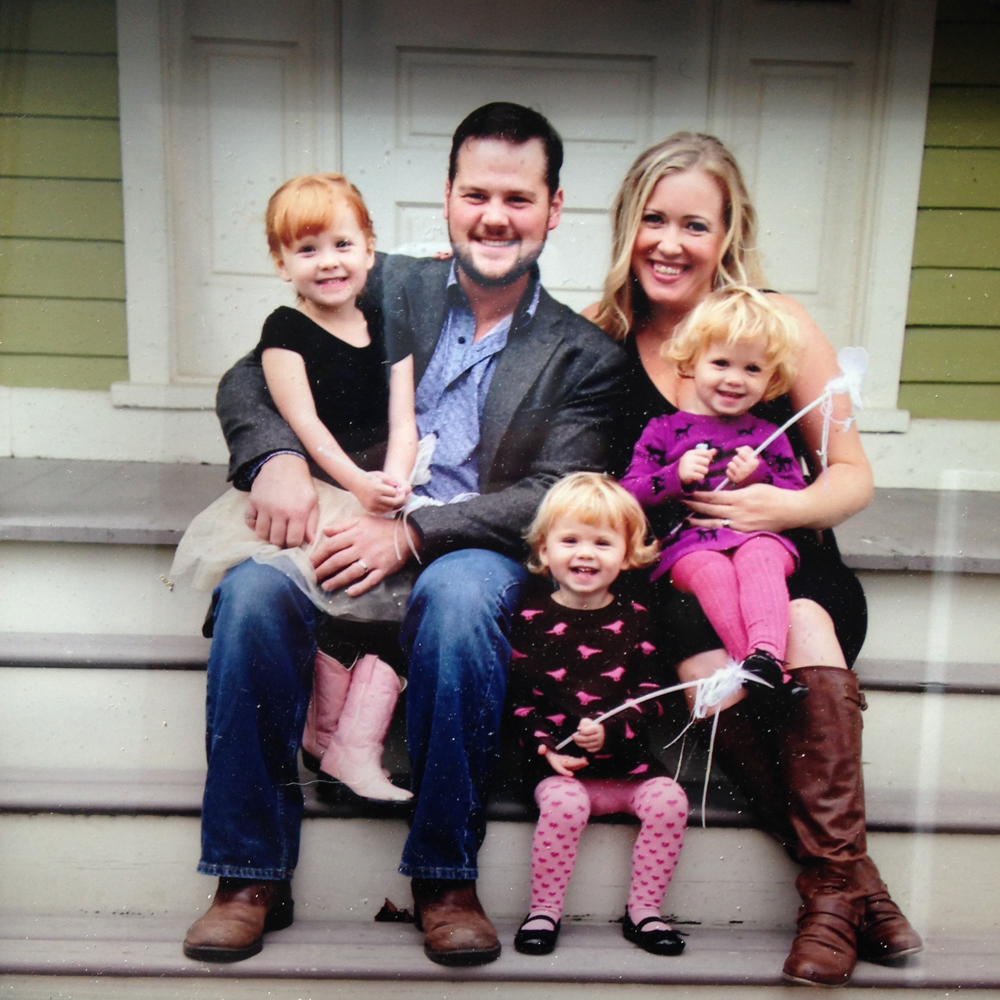 Two years, two houses, two cars, three cats, and many, many bottles of wine later, we're still figuring it out. We've learned that being together isn't always easy. Sometimes, most times, we have to divide and conquer to get things done, because that's what works for us. Sometimes we have to say "no" to social gatherings because it's just too much. Sometimes we have to say "yes" to social gatherings to prove that we can do it.
We have committed to keep talking to each other and to the people in our village in an open and honest way, because it keeps us grounded and helps break the pervasive culture of "I'm fine!" in young families. We're not always fine, and that's exactly as it's supposed to be.
We've learned that if we want our family to work, our marriage has to work, and that means putting our marriage first, above everything else. This has been a hard one to learn. But one that we keep plugging away at day by day, as we wander down the winding road of figuring our stuff out.
How to be a family? Patience, a good sense of humour, and the unconditional belief that love wins.

This is #1000families post number 104. Do you have a family story of your own to contribute to the 1,000 Families Project? Or do you know a family that might want to do so? Learn more about how the series got started and how to get involved here. You can find all of the #1000families posts here.
Please follow and like us:
---
---
---