Today's 1,000 Families post—number 100 in the series—tells the story of a Harley Davidson-riding mother of four who is out to fix the child care crisis in this country.
In 1987 I was a very young single mother living in British Columbia with my two sons, Ben, 1, and Nick, 2. I desperately wanted to move off social assistance and return to university. I was accepted at Simon Fraser University and thought I had it all figured out because I knew there was campus child care. However, I had no idea until the start of the semester that there would be waiting lists for those child care spaces, or that the fees would be out of my reach.
My two sons eventually did enter the campus child care after a scary attempt at unlicensed and unsafe home-based child care from a woman whose name I found posted in the local laundromat. I was able to attend university full-time, although it was a huge struggle made possible with student loans, child care subsidies and working part-time too. I received no support from the father of my boys.
Several years later I became the chairperson of the campus child care society and really grappled with the complexities of operating budgets that were so completely dependent on high parent fees and low staff wages; the provincial and federal governments refused to play their role in investing in children, women and the economy through quality affordable child care.
While I was collecting signatures on a petition to ensure Prime Minister Brian Mulroney did not add GST to child care fees, I met a young man named Ian on campus. We started dating immediately and married a few years later. We had two daughters together, Emily and Lizzy, but divorced soon afterwards. At this point I was working full-time at an administrative job while all four of my children attended licensed child care programs. Truthfully, this cost more than we could afford each month, the result being huge credit card debt. But in order for me to study and work, and for my children to have a great early childhood education, I knew it was necessary. I can honestly say that all my children benefited from attending high quality early care and learning programs. The educators who cared for them were an extension of my parenting, not a replacement for it.
Those early experiences made me a child care advocate, and I became an outspoken parent, commenting at every opportunity on the crisis of too few quality spaces and the high fees that remove real choice from parents. I was honoured to be a parent representative on the board of the Canadian Child Care Federation to share my perspective with others from across the country. Exposure to the wide range of provincial and territorial issues spurred on my commitment to advocacy even further. I went on to sit on boards of the Child Care Advocacy Association of Canada and the Child Care Human Resource Sector Council, and later was elected twice to the Vancouver Board of Education with a commitment, among other issues, to work for school-age child care in elementary schools across the District.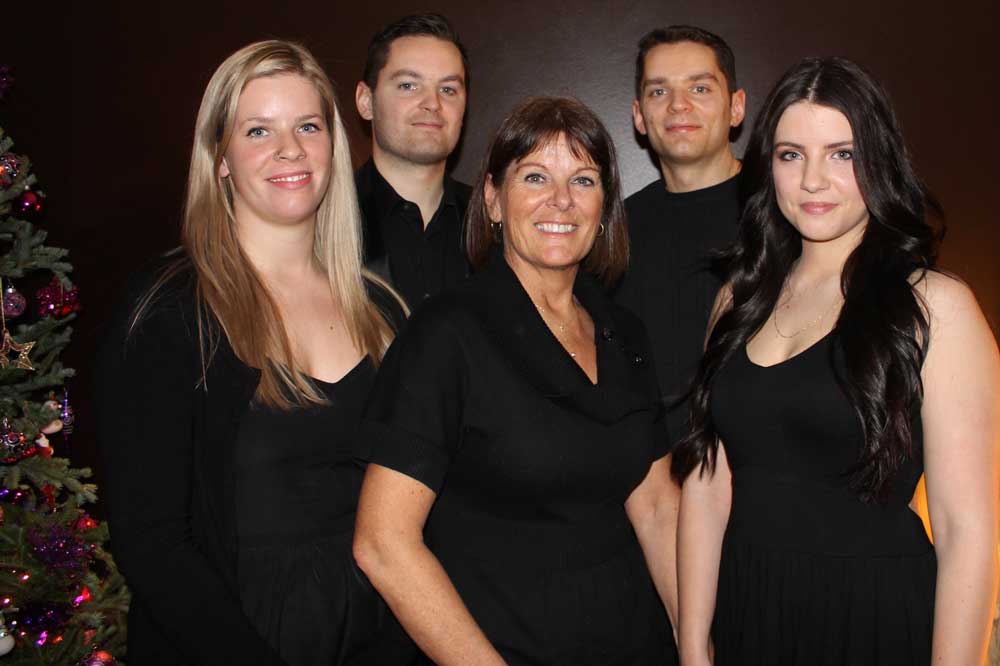 I become a member of the Coalition of Child Care Advocates of BC (CCCABC) and I work with them today because it was, and still is, so clear to me that child care is a political issue directly tied to ambivalence about mothers working outside the home and our collective role in supporting families with young children. My perspective is that women will not gain full equality until we have access to affordable quality child care services that meet the needs of our children. I was very lucky. My children had the advantage of high quality child care but it shouldn't be a matter of luck.
As passionate as I am about this issue, I do have other interests as well. While working on my extensive body tattoos I fell for my good-looking tattoo artist, Thomas Lockhart, who introduced me to the joys of riding a Harley Davidson, flying a powered parachute, scuba diving and world travel! We married on a beach in the Dominican Republic this past winter.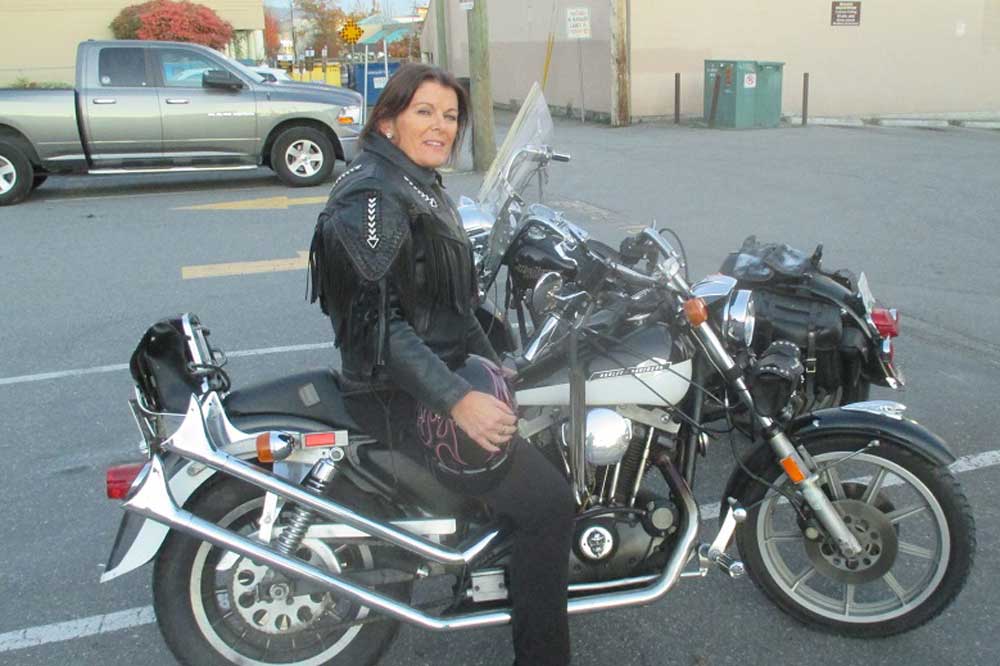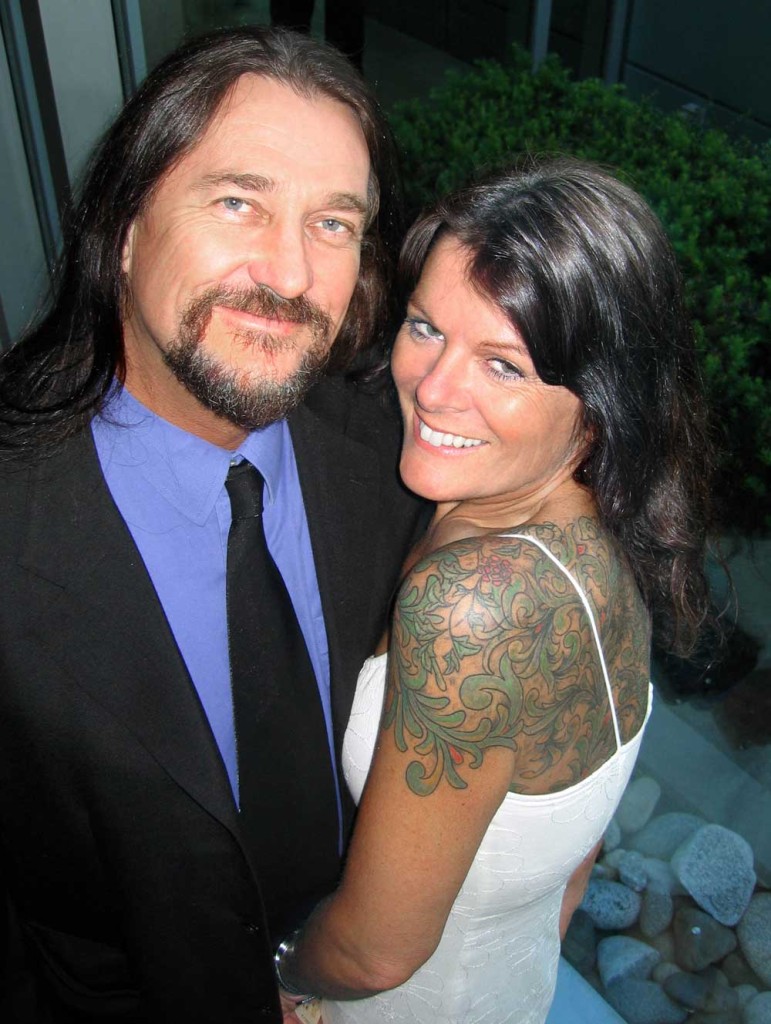 I now work for a large multi-service agency in the not-for-profit sector as the director in the department of the early years, which includes a range of licensed child care and family support programs, and I do contract work supporting the growth of other quality child care programs. I am also the spokesperson for the $10aday Child Care Campaign in BC and I have the opportunity to travel across the province highlighting the child care crisis and sharing details on the $10aDay Plan as the solution to that crisis.
Access to quality child care services has positively impacted my life as a mother and as a tax-payer. My colleagues and I at the CCCABC are relentless advocates, and we won't stop until BC—and Canada—has a quality affordable child care system that meets the needs of children, mothers, families, communities and ultimately our economy. Join us please 10aDay.ca and follow me on Twitter @sharongregson.

You can read our post on the $10aDay Plan here.
This is #1000families post number 100. Do you have a family story of your own to contribute to the 1,000 Families Project? Or do you know a family that might want to do so? Learn more about how the series got started and how to get involved here. You can find all of the #1000families posts here.
Please follow and like us:
---
---
---