One mom explains why her family exemplifies the expression "you can't judge a book by its cover," and how life according to Plan B is not so bad at all.
Chris and I met online. He sent me a "smile" and I smiled back. We met after exchanging a few emails and have seen each other every day since. That was 2007. We moved in together in less than a year, got engaged in 2009 and married in 2010. In three years our lives had changed quickly and dramatically. Little did we know that in less than a year from our wedding day, life would take us on another unexpected and unusual adventure with the birth of our daughter, Abby.
Abby was born in March of 2011. Two days after her arrival, and right before we were to be discharged from hospital, she experienced a sudden life-threatening health crisis. Abby was later diagnosed with a rare and inherited metabolic disease—the cause of her nearly catastrophic cardiac arrest. In spite of all our best planning and good intentions, "Plan A" went out the window without warning. Our approach to life is now different than we ever thought it would be.
Our focus over the past four years has been on survival, physical and emotional recovery, tough choices, growth and acceptance. Planning for the future is difficult and decisions are always based on what makes sense right now. As a family we have grown so close and depend on each other intensely. When things are at their worst, we latch on to each other for dear life and find it hard to let go. We are on a roller coaster ride with blindfolds on and the only thing keeping us secure is each other.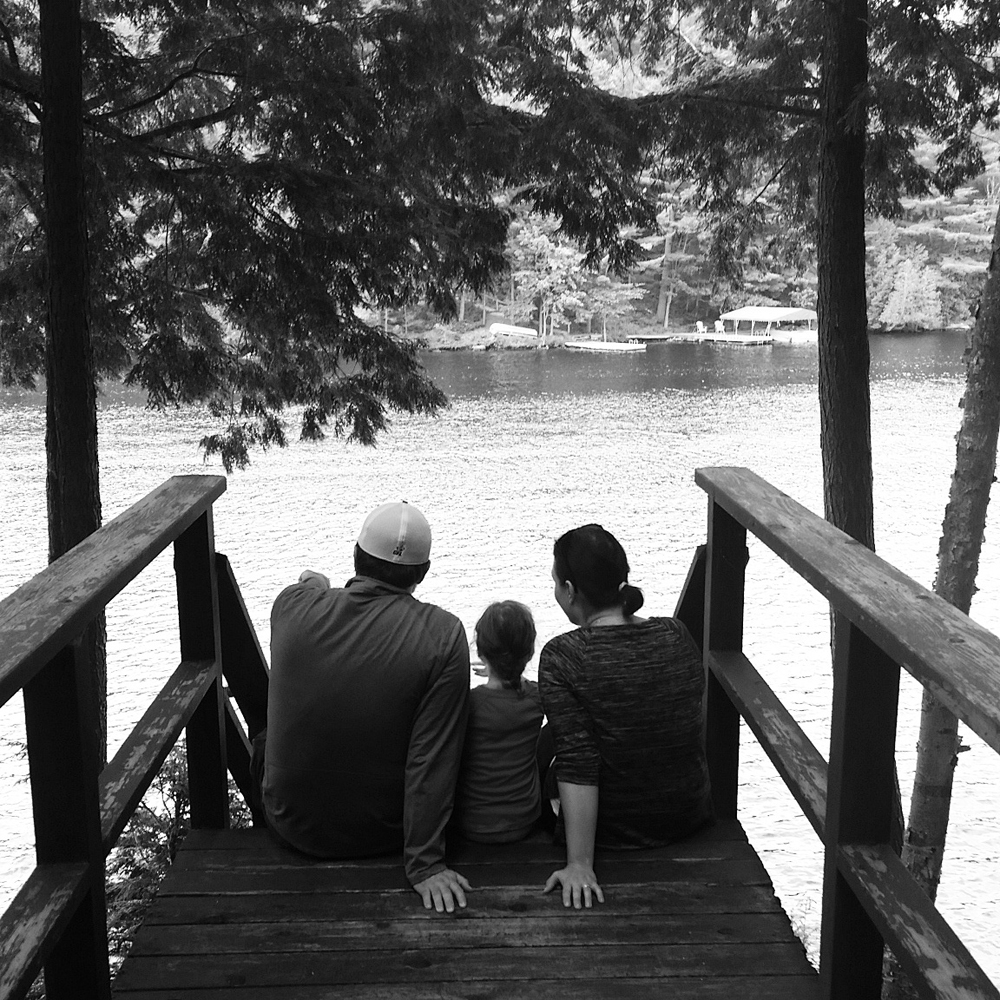 I think our family's claim to fame is being a living example of the expression "you can't judge a book by its cover." To look at any of our family photos or meet us on the street, things seem straight forward, even "traditional"—two people met, fell in love, got married and had a kid. One of us works and one of us stays home, cooking the meals and managing the family's commitments and activities. We insist on hugs with every hello and are guilty of long goodbyes full of "I love yous" no matter how short the trip.
But there is so much more to our family's story than what meets the eye. We can't both work because one of us needs to be a full-time caregiver and manager of regular appointments and meetings. Meticulous food preparation and frequent feeding following a strict diet are what keep our kid alive. We only have one kid because carrying another brings with it possible life and death risks. We hold on to each other every chance we get because we know what it's like to almost lose one of us. We say "I love you" a lot because we know better than anyone that anything can happen, and that it's important to always tell the people you love how you feel.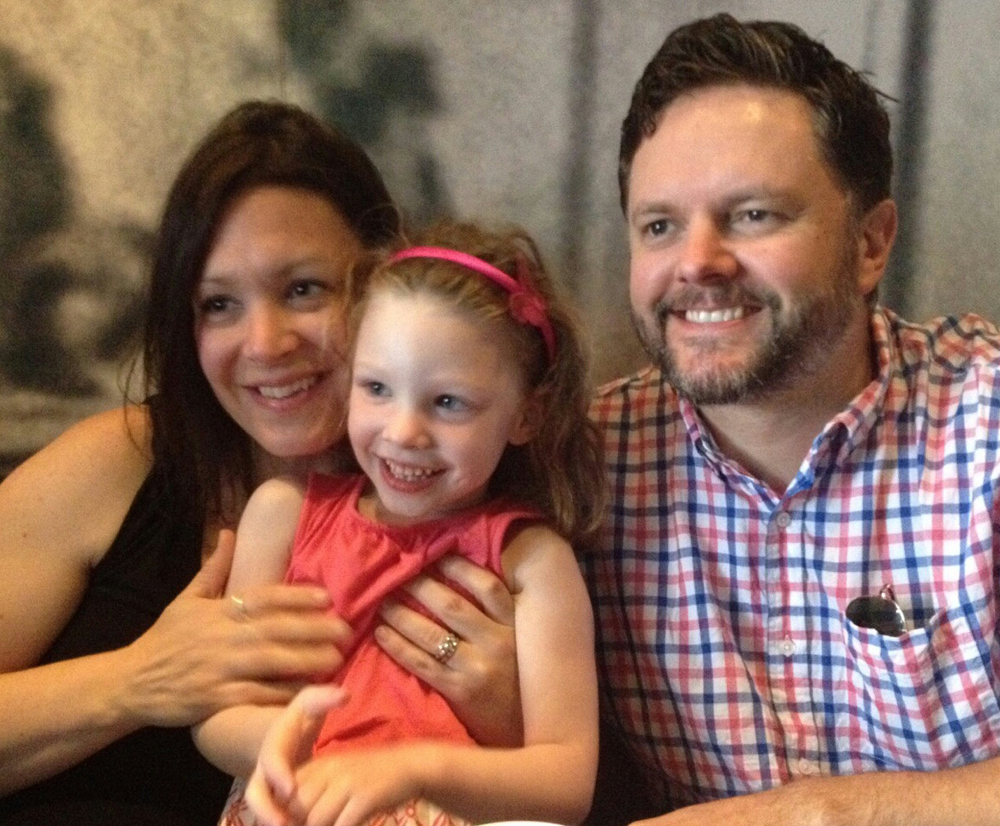 When I look at our family pictures, I see all the different dimensions that make our family unique and so many things I'm proud of. I am proud of the fact we have come together so closely and worked so hard to be able to have moments where we can smile in spite of a difficult night, another hospital stay, another hard decision or bad news. I am proud of our ability and courage to adapt in an instant to anything life throws at us. I am proud of how we have embraced the unlikely and made "rare" part of who we are. With every new family picture that's taken as the years go on it becomes clearer to me that sometimes Plan B (or C or D for that matter) is exactly the way it was meant to be.
This is #1000families post number 105. Do you have a family story of your own to contribute to the 1,000 Families Project? Or do you know a family that might want to do so? Learn more about how the series got started and how to get involved here. You can find all of the #1000families posts here.
Please follow and like us:
---
---
---