I'm sure I'm not the only one who has dropped a kid off at summer camp and thought, "That looks like a hell of a lot of fun."
While I love what I do for a living, there are plenty of days where I'd rather be climbing a high-ropes course or getting my Katniss Everdeen on while giving archery a go. You could say that there is nothing stopping me from giving it a try, but we just know that I'll end up having more fun than the kids. In fact, it has inspired me to have a look at this review from Outdoor Empire about the different compound bows that you can get, and some of them look like they'd be great for archery. Who knows, I may still be able to channel my inner Katniss Everdeen yet. But doesn't that sound like a welcome break from the computer screen? It makes me want to get up from my desk and drive straight to one of the Camps in Maine right away!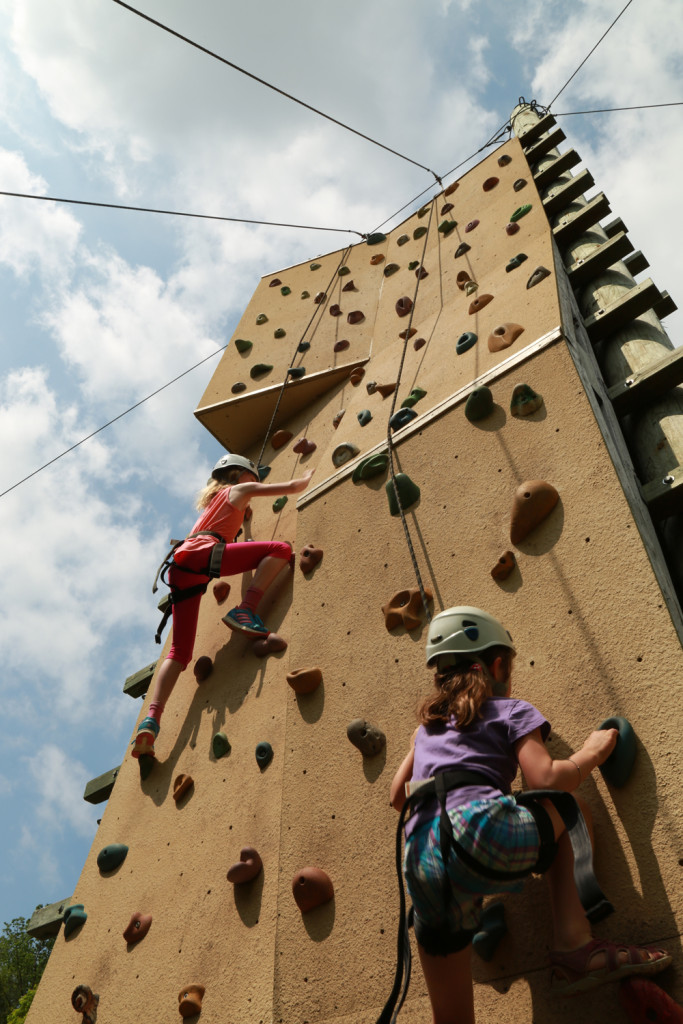 Recently I got to go to camp with my kids for a day when I hosted a Take Your Parents to Camp event at the YMCA of Greater Toronto's Cedar Glen Outdoor Centre. We hit the climbing wall, the archery targets and a huge maze, sang songs and went on nature walks. It was a freaking great time. We had that much fun that once we got home, we decided to youtube kid songs so we could continue the fun and relive all the exciting memories we had on this camp. It's fair to say that I had just as much fun as the children did, maybe even more.
The activities are all really cool, but to me the greatest thing about a camp that's in an outdoor setting like Cedar Glen is the opportunity to be in a nature. We talked about it with YMCA camp experts while we were there, and in particular the crisis of disconnection from nature among today's kids.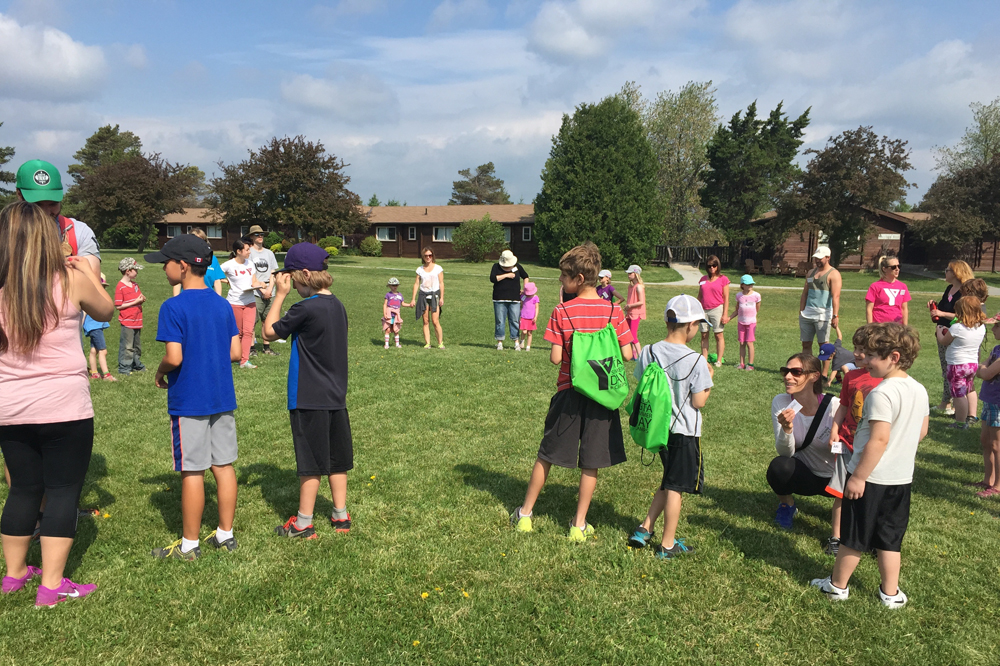 Nature-Deficit Disorder refers to the human costs of alienation from nature. In his book, Last Child in the Woods: Saving Our Children From Nature-Deficit Disorder, Richard Louv brought together the best research out there connecting time in the outdoors with physical and emotional health. A move away from unstructured time in nature to supervised, scheduled activities has helped to bring about a crisis of obesity, attention deficit disorders and depression. By contrast, when we spend time in natural environments, we're less anxious, less stressed and more satisfied with life in general. Plus when we're outside, we tend to move around, so we get all the benefits of being more active as well.
Luckily my sons are just inclined to love sports so they spend a good deal of time outside. But still I find that if I take them for a walk in the woods something magical happens. We live near Toronto's High Park, so we've got favourite trails through the less manicured parts of the park. And while you can still hear the Gardiner Expressway in the distance if you try, there's something so incredible about disappearing into those heavily wooded paths, soft earth underfoot. Our stress levels just seem to come right down, and I find that my kids soon have some sort of game underway, whether that's making a contest of scaling the hilly paths, or fighting off an imaginary enemy with an arsenal of stick swords.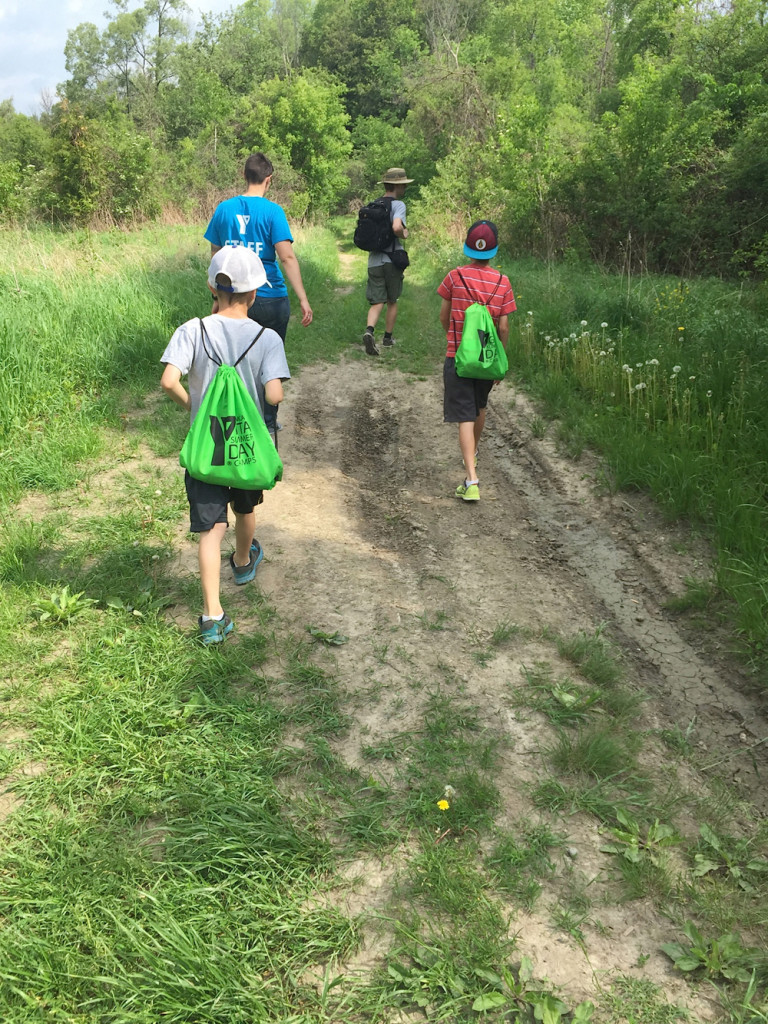 That's why I think it's so important that their summer camp lineup is weighted heavily to the outdoor kind. It's nice to have variety, and completely worthwhile to be indoors learning how to code or perfecting basketball moves. But the weeks away from the classroom are an opportunity like no other to increase our kids' exposure to Mother Nature and help them build a life-long love of being outdoors.
Plus, if your kid isn't yet ready for overnight camp-or if it's not in the budget, because holy cow it's expensive-a camp held at an outdoor centre where kids can be bussed, is a great option. Kids get plenty of time in the woods and an introduction to old-school camp traditions of silly songs and physical challenges.
Getting back to my reasons for envying my kids their time at summer camp, I guess it's because I notice that I feel very grounded when I'm outside. I love a good physical challenge, whether that's climbing the Grouse Grind for the first time when I was on vacation in Vancouver earlier this month, or learning a new sport like skate skiing. But more importantly, I can feel my anxiety levels coming right down as soon as I slip down a forested path, or look out over a lake or ocean.
And it's that feeling I wish for for my kids this summer.
Disclosure: I was paid to host an event for YMCA of Greater Toronto day camps but opinions and experiences expressed here are my own.
Please follow and like us:
---
---
---