Sometimes a tragic event can redefine who we think of as family. Here one woman explains how the passing of a friend has expanded hers.

When I was asked to write for The New Family, I wasn't quite sure what I could contribute. I was in Vancouver recently for my cousin Robin Gray's phD defence party and was surrounded by family, but didn't feel like I could write this until after returning from Regina.
I went to Regina to honour my friend Alana Madill's life. She died two months ago on June 5th in France along with her partner, Jerry Collins, in a car crash early one morning. They had their daughter with them, but by sheer miracle she survived. Baby Ayla now lives with Alana's parents near Winnipeg.
During my short visit in Regina I got to meet my dear friend's Ahtahkakoop Cree and Irish family, including Jerry's Samoan parents and sister who flew all the way from Wellington, New Zealand.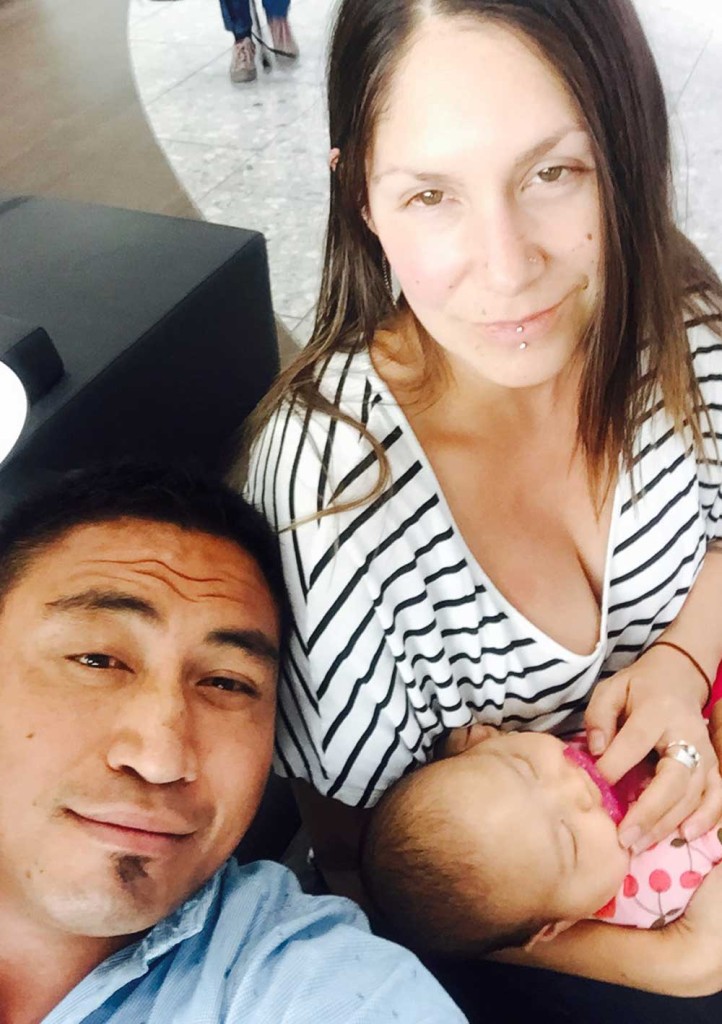 From the moment I stepped off the plane, I was embraced by the Madill and Collins families. I didn't know any of them but had heard a lot about them while Alana and I were interns in Guatemala. I felt like I knew them, and even though they didn't know me they accepted me as part of their family in these deeply tragic days, for the experience of grieving for a loved one is one that united us.
I haven't seen Alana in some years but we shared deep common experiences, a love of travelling, and our Indigenous heritage. While we were interns at a Mayan widows' association in Guatemala City, we talked constantly of our Indigenous peoples in Canada and what we could do to make the world a better place.
I returned to Vancouver to attend law school, articled at Aboriginal Legal Services of Toronto and am now beginning my legal career. Whereas Alana met the love of her life and had a beautiful baby just days after I wrote my final bar exam. Our lives were in sync even though wildly different. We were just beginning to start new chapters in our lives when her tragic accident occurred.
In short, we forged an inseparable bond that wasn't dismissed because we didn't live in the same city or even see each other for years. I feel in my heart that those bonds of sisterhood between us were impenetrable and live on with baby Ayla.
If there was one gift Alana left as a legacy it was showing me how to love and embrace life. I am now left with an expanded view of what family means to me after attending her funeral and being embraced by her own family.
Family is loving those you care deeply about and showing it by making time and space for them—just as I've done for my own family in flying across the country to attend Robin's phD celebrations or to honour Alana's life. And just as my family has done for me in countless ways.
This is #1000families post number 117. Do you have a family story of your own to contribute to the 1,000 Families Project? Or do you know a family that might want to do so? Learn more about how the series got started and how to get involved here. You can find all of the #1000families posts here.
Please follow and like us:
---
---
---