These three brothers stepped in to fill their mother's shoes and help her finish what she started.
We have always been a really close family. There are six of us: my mother Judy, my father, Gary, my older brother, Brandon, my younger brother, Jamie and my dog, Teddy. We have always been one of those families that prioritizes spending time with each other. Family dinner has always been a crucial part of growing up. My mom has always been the center of the family. She is so full of love and life, she brings everyone around her together. She is so warm and so lovable, and with my father, she has raised three children who have strong family values.
My father is the most reliable person in our family. He acts as our glue. Whenever anyone needs anything, he drops what he is doing and helps in a heartbeat—no questions asked. My older brother is equally reliable as my father. No matter what you ask of him, he will always help out in any way possible. He is such a strong person and there is no question that he will always be there. My younger brother is the life of the family. He is warm, full of love and funny. As for me, I am truly the middle child who balances out everything my family has to offer.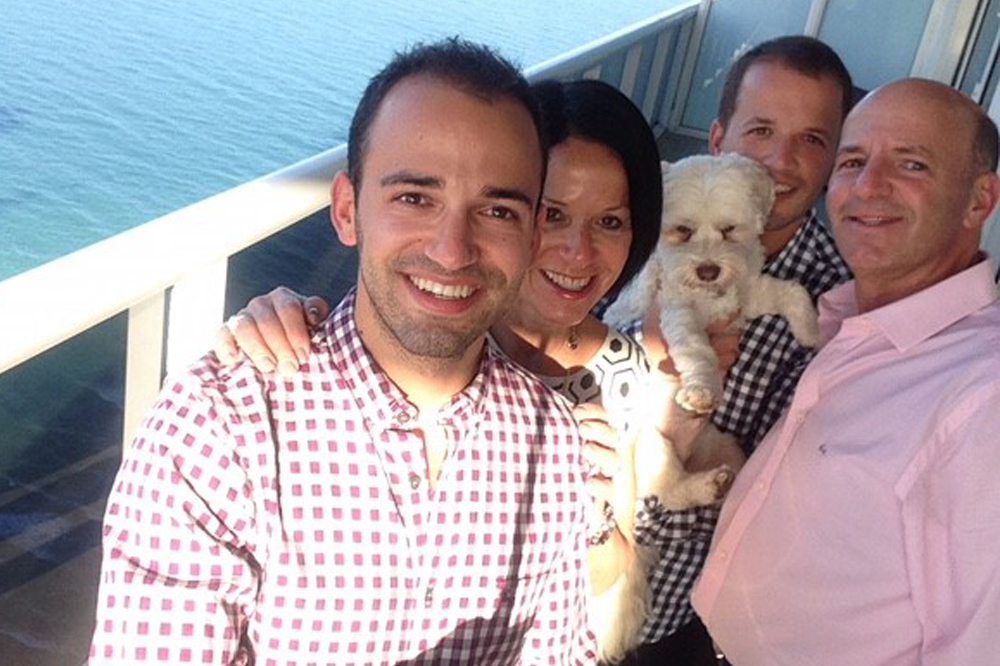 Unexpectedly in October 2013, my mom was diagnosed with breast cancer and had to undergo a double mastectomy followed by reconstructive surgery. This involved five surgeries in twenty-six months. While my mom's cancer journey has been a challenge for us, it has brought us closer together than ever before. We learned to depend on each other in new ways and lean on each other for the support we needed. Each one of us has provided our own type of support and love for my mother. I believe we were all pieces of a puzzle that came together to make my mother feel as whole as possible throughout her entire cancer journey.
Having registered for The Pharmaprix Weekend to End Women's Cancer benefiting the Jewish General Hospital before getting sick, my mom was devastated that her surgeries made it impossible to participate in the 2013 Walk. This was a bitter disappointment, as she had been devoted to The Weekend for so long. That's when my brothers and I decided to step in.
Doing the walk two years ago was really momentous for my brothers and I. We felt so helpless when it came to my mom's cancer diagnosis. We did not know how we could truly help her throughout this process. My mom had to go into surgery weeks before the walk and it was heartbreaking for us. We wanted to walk with her across the finish line. Instead we came together as brothers, and walked together across that finish line as she stood there smiling and proud of her three sons.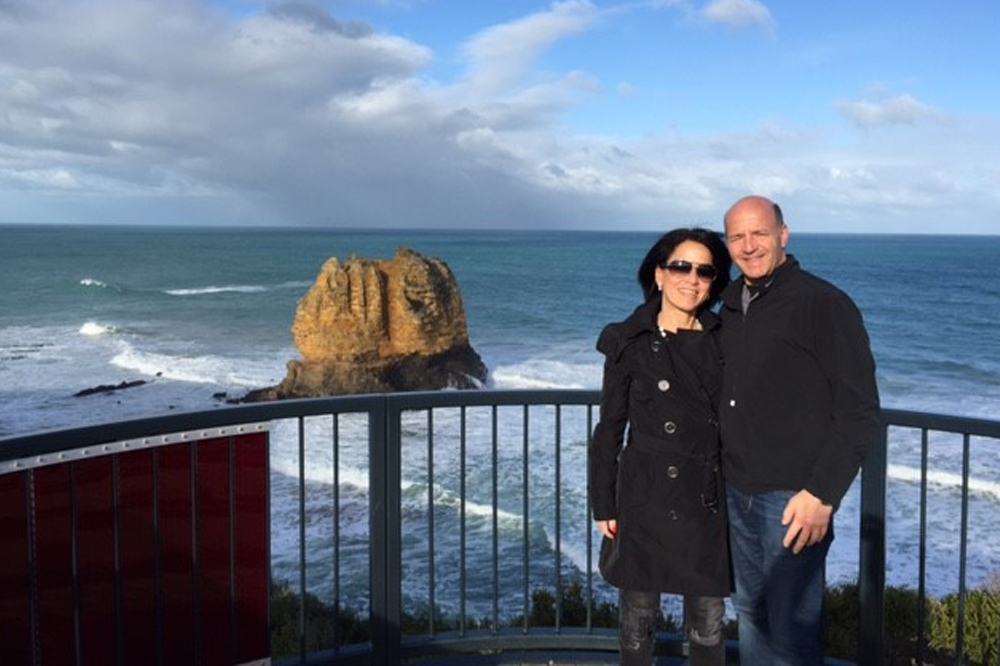 My mom's journey with cancer has taught us to truly be alive when things can be so imperfect. We have decided to do the Weekend again this year to celebrate her win against cancer. Living this experience with my family has truly been a chapter in our lives we will never forget.
Editor's note: You can help Jason and Judy reach their fundraising goals by donating to their walk directly here. Or join thousands of participants by registering for The Pharmaprix Weekend to End Women's Cancers at www.endcancer.ca or call 514-393-9255.
This is #1000families post number 121. Do you have a family story of your own to contribute to the 1,000 Families Project? Or do you know a family that might want to do so? Learn more about how the series got started and how to get involved here. You can find all of the #1000families posts here.
Please follow and like us:
---
---
---