This family is living our wildest dreams.
Have you ever been on vacation to somewhere different or exotic and thought "we should move here!?" Maybe you take a trip to rural Europe and fall in love. Or maybe you go to see the pyramids or Sphinx and end up looking at Houses for rent in Egypt because you love it so much. Or maybe you escape to some tropical islands and picture yourself relaxing there permanently. We were that very couple on honeymoon in the Caribbean almost twelve years ago. We made casual inquiries only to return home and once again get caught up in our established lives, back to the known and the norm. This wasn't to last and change was on the horizon. Six years ago opportunity knocked and my husband, myself and our small daughter actually made that once-imagined move.
I initially embraced the journey with a good solid commitment of "we will do it for one year." We had bought into a company so I knew it would never be "one year," but every year for the first few years, that was all my heart could commit to. Frankly, as a new mom I found it really hard initially to be away from family and friends.
When we moved we left both the known and the predictable. I had a job I enjoyed and my husband had a number of safe, rewarding and considerably more local opportunities available to him. But we decided to take the leap, willing to risk that comfort for the appeal of adventure and the experience we felt it would provide our family.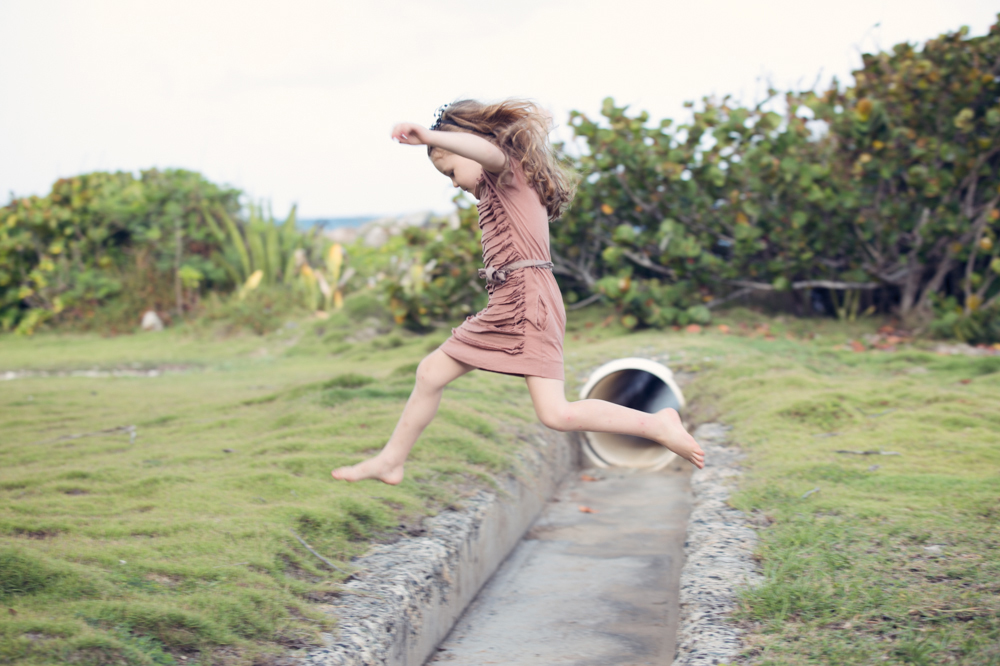 Change hasn't always been easy for me. As a kid, I cried when the wallpaper was replaced in my room. I refused to play in the redecorated play area in the basement, and when my parents briefly considered moving, my mom decided we shouldn't as she feared it would almost cause me a nervous breakdown. Eventually, as a university student, I took on the challenge of transition, left home and for these and my early working career, spent a good number of years moving, adapting to new communities and accepting change. This no doubt helped prepare me for a future with a more adventurous, entrepreneurial husband.
Our big move has certainly delivered on adventure.We have experienced beautiful beaches, revelled in our time in and on the ocean, and have loved getting to know an amazing community full of people from all over the world. We have truly been living and loving in this new culture. We have experienced ups and downs over these years, but this is hardly contained to a life abroad.
Our family has adjusted and made a new and much loved community; like in a small town, we see people we know everywhere we go, and my kids are known to them. But soon the catch 22 of it all came. One of things that I never knew about living abroad is that your heart becomes forever divided. If home is where the heart is, where is home when your heart has more than one love? For six years the Virgin Islands have been my home full of friends, connections, and the familiar. However, equally true is that Canada is also home, my history, my citizenship. I miss family, friends and the seasons.
Living in the Caribbean has given me an education in so many things, like how to care for an abandoned baby chick (chickens are everywhere here, and thanks to my daughter, we are learning this new skill this week!), how to spot a ripe coconut, the art of catching geckos and what kind of waves are good for surfing. It has also, and more importantly, taught me a lot about living in the present, letting go and finding peace with change.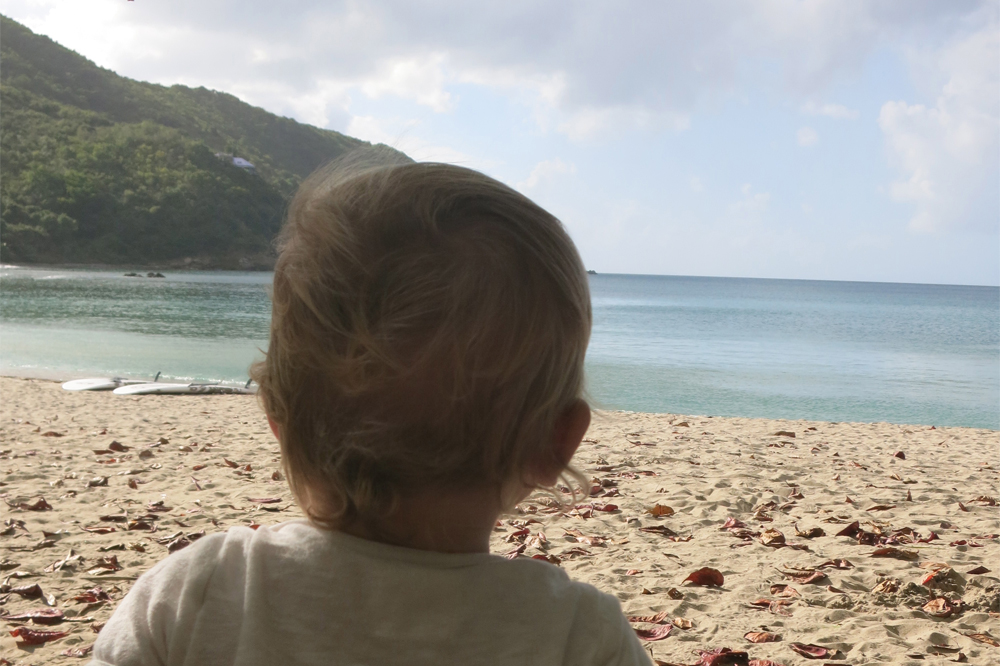 Our family has experienced more change over the last six years including the addition of our second child. We have moved multiple times. I went from staying at home to starting to work again as a therapist in a private practice, as well as at an international school. I have been blogging, writing and speaking, which I have thoroughly enjoyed. Island life is good. Daily I am reminded of the richness of life here for a young family, like moments when I get to watch my children enjoy safe and empty beaches, my son running with his toddler like abandon and my daughter looking for shells and rocks to climb. As I watch them I let go, enjoy my surroundings and am so thankful I took the leap that has lead me to experiencing this rich life in the middle of the sea.
Photo credits: Crimson Photography (top), ABS Photography (middle), Kelly Bos (bottom)
This is #1000families post number 122. Do you have a family story of your own to contribute to the 1,000 Families Project? Or do you know a family that might want to do so? Learn more about how the series got started and how to get involved here. You can find all of the #1000families posts here.
Please follow and like us:
---
---
---