How moving back home at 45 has been an unexpected windfall for healing and moving forward.
At the age of 45 I never thought I'd be living with my Mom again—never mind that my 43-year-old brother and 41-year-old sister would also be living with us as well.
We all came home for different reasons. My mom is a widow, and when my step-father died, my sister moved home so Mom wouldn't be alone. My brother moved home a few years later to recover after he broke his neck (he's fine, but it was a close one!). And my 8-year old son and I moved home after my husband and I split up.
While going through my divorce, I frequently felt defeated. I was angry and blamed my ex-husband for being financially irresponsible. I was also angry with myself for trusting that he would take care of us and for abdicating my role in ensuring we were financially secure.
After I stopped feeling sorry for myself, and transitioned through the anger, I realized that even if I didn't end up exactly where I expected to be at age 45, I'm pretty darn lucky.
I'm lucky to be surrounded daily by the four people that I love most in the world. My Dad died over 25 years ago, and when you lose someone you love, you realize that every day with your loved ones is a blessing.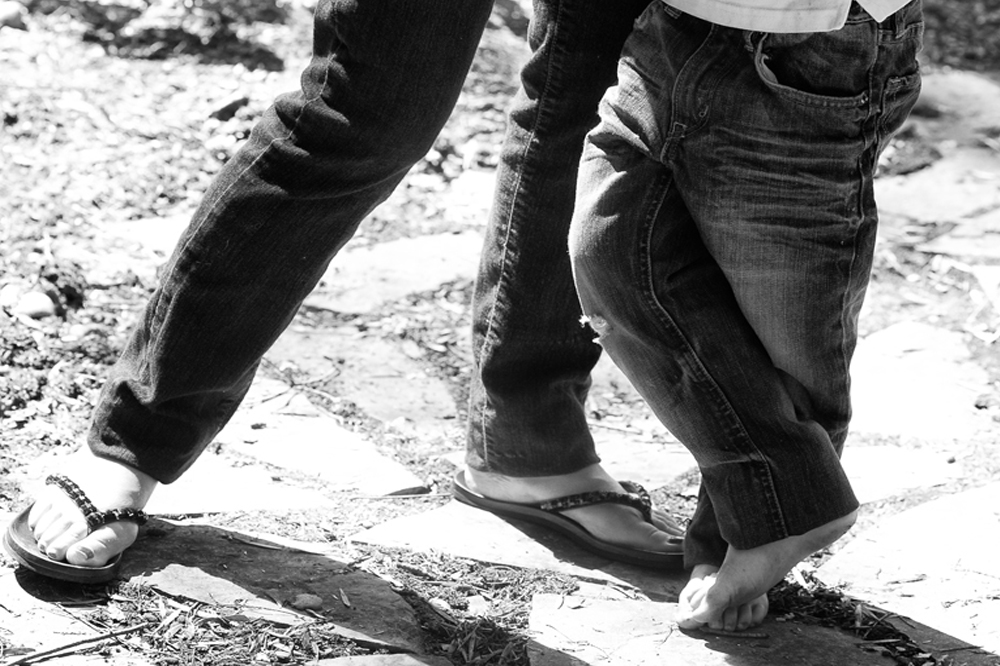 I'm lucky to have lots of help to co-raise my son. It's really nice to have my Mom, my brother and my sister around—every day—to help him with his homework or to congratulate him on his latest accomplishment.
I'm lucky that my son will have lifelong memories of time spent in the garden with his grandmother, or playing board games with his aunt, or walks with his uncle. My mom has always been my best friend and I'm grateful that I get to see her every day.
I'm lucky that I have live-in babysitters who can watch him when I'm busy working with my clients.
I'm lucky to have support for the miscellaneous activities and errands such as grocery shopping, cooking dinner, cleaning the house—support for jobs that single moms typically have to do themselves.
I've asked my son if he'd prefer to get our own place—just the two of us. He said he prefers living together, all under the same roof.
As the African proverb says "It takes a village to raise a child". I'm grateful that my village all lives under the same roof.
This is #1000families post number 120. Do you have a family story of your own to contribute to the 1,000 Families Project? Or do you know a family that might want to do so? Learn more about how the series got started and how to get involved here. You can find all of the #1000families posts here.
Please follow and like us:
---
---
---