It takes a lot of bravery to triumph over a disease that claimed your mother's life. Here's how one mom is making sure her kids don't face the same loss.
As long as I can remember, breast cancer has been in my life.
In 1972, I was seven, my brother 12, and our single mother was diagnosed with breast cancer. I can't remember if I ever actually heard those words, but I certainly had no idea the implications. I knew it was serious—the adults whispered and mom was sad. My mom's most significant decision was to remove the lump, not her breast. It was the seventies, she was single and simply couldn't do it.
In spite of the constant choices, reoccurrences, surgeries, radiation and endless stress and pain, mom sacrificed much, determined to give my brother and me a normal life. We were poor, living off sporadic alimony. Mom became too sick to work. But she was brave and loved us unconditionally. We spent time together. We went on road trips in crappy cars, stayed in really cheap motels and shared food. We laughed and grew up fast.
About five years later, my grandmother was also diagnosed with breast cancer. At 75, she had a mastectomy and was determined to beat it so she could take care of her family. The women supported and cared for each other. Grandma lived to age 90.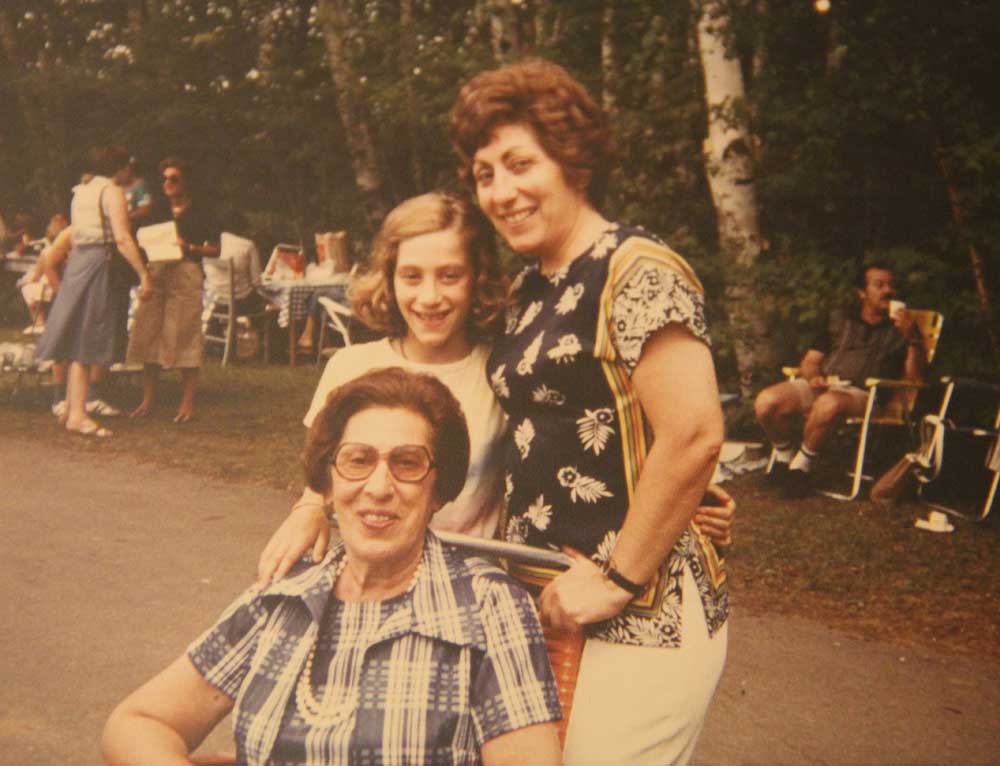 One day when I was about 13, my mom was in significant pain because the cancer had spread to her spine. She said I should behave because some day I may not have a mother. I didn't really understand then, but I suppose deep down I realized this disease was ruining our lives and cutting hers short.
Insidiously, cancer continued to rear its ugly head in different places over 10 years and mom's sadness turned to anger. I remember her talking to friends for hours on the phone. I realize now the anger was about having to plan the future for her kids without her. Throughout high school, mom got sicker and it was hard to enjoy time together. She was in so much pain, life was serious and there was very little fun.
By the time I was 17, mom could fight no longer. She died on March 1, 1983 at the age of 50.
Then in 2009, at 41, I heard those words again. This time, I was about to become a single mother of two kids, the same ages as my brother and me that fateful day in 1972, and it was me who was getting diagnosed with breast cancer. In an odd way, I was actually waiting for it. I went into autopilot, telling the surgeon I knew exactly what to do. In fact, I had always planned to have a bilateral mastectomy if, or more accurately when, I received my diagnosis. I was determined to stay healthy, live as long as possible and learn from what I believe was my mom's biggest mistake.
During my recovery, decades after my mother and grandmother were gone, I finally understood the support my mother received from all those phone calls. My biggest supporters and caregivers to my children were my girlfriends.
This year, I'm turning 50 and I have been cancer free for eight years. My kids are 14 and 19 and while it hasn't been easy to raise them alone, I did not deal with illness, pain or the feeling I wouldn't have enough time.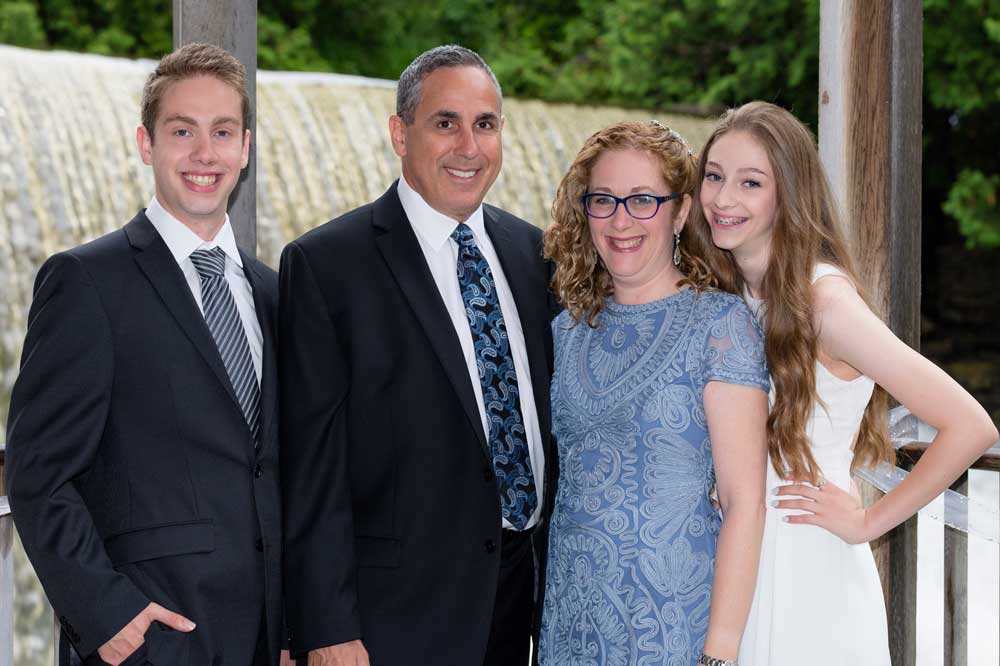 Recently, I met a man and we fell in love. We just got married and we share hopes and dreams and plans for the future.  Something mom was never able to have.
On September 12, 2015, I am walking 25-kilometres as part of a team in The Shoppers Drug Mart OneWalk to Conquer Cancer to support cancer research, treatment, education and care in memory of my mom and all those who were unable to beat this disease. Cancer doesn't have to be a family affair, but conquering it can be.
This is #1000families post number 124. Do you have a family story of your own to contribute to the 1,000 Families Project? Or do you know a family that might want to do so? Learn more about how the series got started and how to get involved here. You can find all of the #1000families posts here.
Please follow and like us:
---
---
---