One mom explains why her definition of family includes a gaggle of neighbourhood children, including one very special friend.
We are the parents of just one child. But you'd never know it from the amount of gear in our yard. Three swings hang from our Maple tree. We own multiple skipping ropes, scooters, hula hoops and balls. Our fridge is always well stocked with snacks and drinks. We need all of these things because our house (driveway, yard) is where the kids on our street congregate. I call this group my children of other mothers.
Charlotte was a preemie, born at 28 weeks and weighing only two pounds. It was a rough go. We came close to losing her. So we counted our blessings and stopped at one. Fortunately, her posse of pals keeps her as busy as any sibling would. There is one child, though, that is at, and in, our house more often than the others. Mason. The child of our neighbours from two doors down, he has a much older sister, so in many respects, he's like an only child too.
Charlotte, 11, and Mason, 9, actually share the same birthday. Very few weekend mornings go by that he is not knocking at our door looking for Charlotte. He is a regular at our family events. He comes along with us on daytrips—he's always game, never seeming to care where we're actually going. He eats whatever I put in front of him. He knows where we keep the juice boxes. And I don't mind.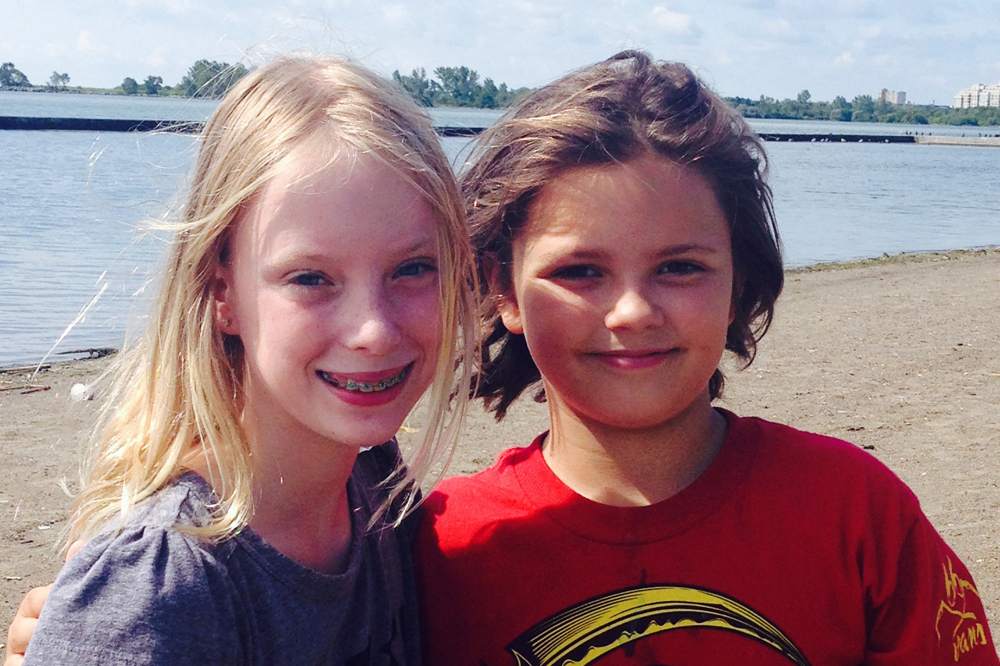 When I was young, I was the child knocking on the neighbour's door. My brother was seven years my senior, too old and much too cool to be a playmate. So I was a fixture at my best friend's house where I was welcomed with open arms. They loved me like I was one of their own (still do). What was better than one family? Two, naturally.
I love watching Charlotte and Mason play together. In many ways, they complement each other. Both are active to the point of rambunctious. They both think they know everything, which makes for some very interesting conversations. They are as happy hanging off the monkey bars at a playground as they are curled up on our couch playing our Wii U or watching a movie of Charlotte's choosing. They definitely get on each other's nerves from time to time. When that happens, Charlotte is happy to invoke her only kid status and ask if it's time for Mason to go home.
Sadly, I know that pretty soon these two may not have that much in common. The age gap is becoming an issue. She wants to hang with her girlfriends at the mall. He loves sports and spends time at games and practices.
I see a time when it will be Charlotte's pals from middle school that will be the frequent visitors. And our girl knows that's fine because she has grown up in a house full of kids when only one actually lives here.
And Mason is always welcome.

This is #1000families post number 116. Do you have a family story of your own to contribute to the 1,000 Families Project? Or do you know a family that might want to do so? Learn more about how the series got started and how to get involved here. You can find all of the #1000families posts here.
Please follow and like us:
---
---
---