Sketching out a life as a father and husband, this artist draws the humour out of whatever life throws his way.
Life is like riding a bicycle. To keep your balance you must keep moving. –Albert Einstein
I like this quote because the word "balance" is one that comes up frequently in the discussions my wife and I have about our family life. We strive to find a balance between work and family time, between activities for the kids and downtime, between vegetables and Nutellla… Balance is a tricky thing to achieve but forward momentum certainly keeps us going.
While the traditional definition of family is changing, it's still not unusual to see families where one parent works and the other stays home. Most often it is the mom who adjusts career expectations to support their partner and their family. When our children were born, my wife and I looked for a balance through a rational equation—assuming both of us liked our jobs (which we did), which one of us made more money and which one of us had a more flexible working arrangement? As an artist then working in animated television series, my salary was decent but not at the level of my wife's who was an executive with a deluxe travel company. Certain positions within my industry also afforded me the opportunity to do my work from home. It was settled then. I would move myself out of the studio and into a home office and my wife would continue to work outside our home.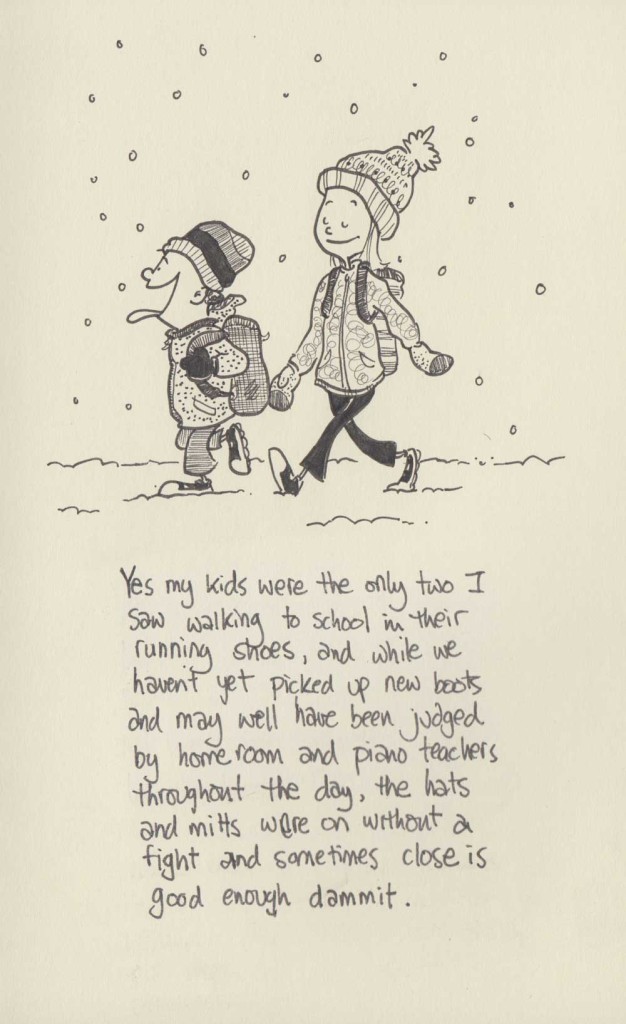 It wasn't (and sometimes still doesn't feel like) the smoothest of transitions. We both felt guilty at times, she for not being around more for the kids, me for not being the traditional male breadwinner. Our new situation meant she was took on the added responsibilities and challenges of being the only woman around board room tables, of being the one whose salary we relied upon most heavily, and of having to balance the demands of a senior executive with those of a mom. I took on the added responsibilities and challenges of ensuring backpacks and lunches were ready, forms will filled out, meals were thought about and prepared, and my work deadlines were being met. It made for a lot of late nights, making up for the time spent picking kids up from school and dropping them off at activities, play dates or lessons. We kept moving forward though, making things work as best we could.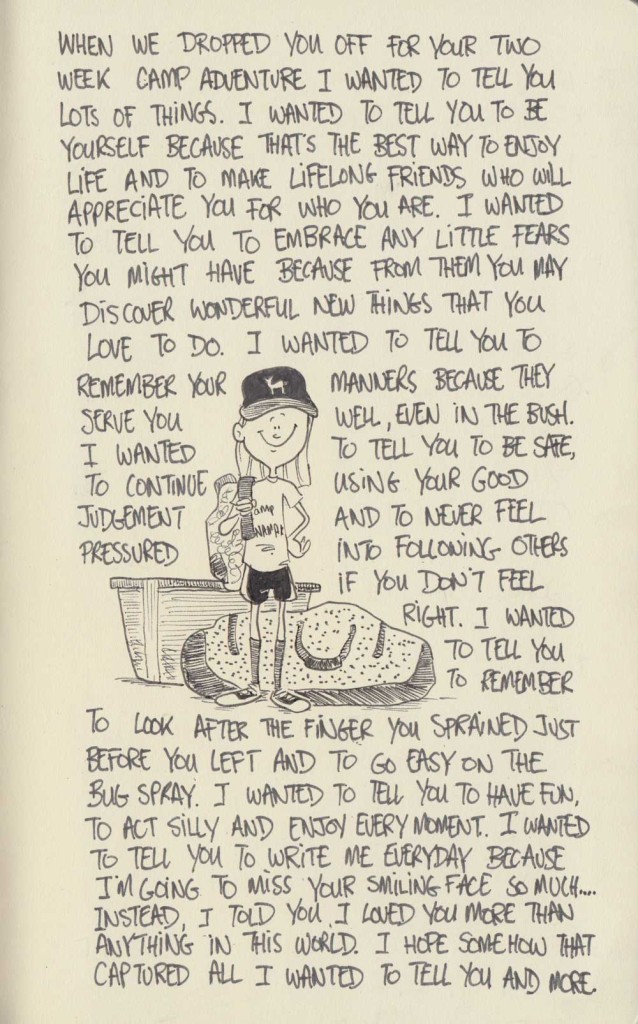 A huge help in this regard came with the increased advances in digital technologies. My work moved from ink and paper to tablets and computers. Within a couple of years all of my work was digital and I had clients in other cities and countries whom I never actually met face to face. This afforded our family the flexibility to cover off the daily routines that had to get done while also I also completed the work I love.
As it goes when learning to ride a bike, there have been some spectacular crashes and some wobbly moments for us in creating this balance for our family. A useful personal therapy I happened upon was to record many of those spills and laughs through a sketch blog I created. At first this was envisioned only as a family archive but as more and more people peeked over my shoulder to see my sketches as I drew while waiting at swimming lessons or at the park or on the subway, it became clear I needed to share them more broadly. Today, The Art of Dad is a site I try to post to weekly. I've heard from parents around the world asking me "Do you have a camera in my house because you're capturing exactly what my life is right now!"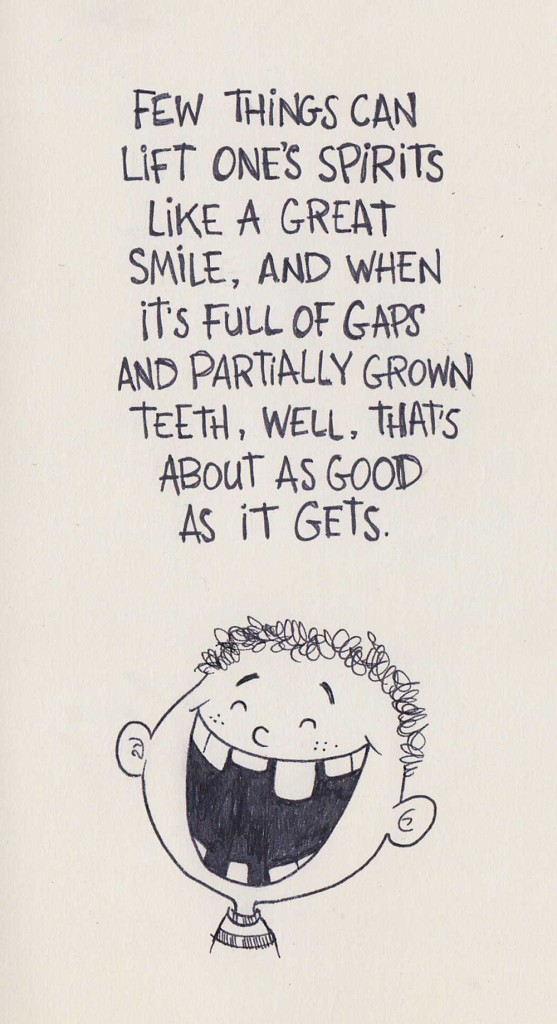 And so we keep moving, and sketching, constantly refining and adjusting our schedules to meet the needs of our family while balancing the demands of our careers. Having a flexible industry has helped us, but equally important has been the trust and support of one another throughout this journey. We believe the best rides in life sometimes just need a little support from the training wheels.
This is #1000families post number 131. Do you have a family story of your own to contribute to the 1,000 Families Project? Or do you know a family that might want to do so? Learn more about how the series got started and how to get involved here. You can find all of the #1000families posts here.
Please follow and like us:
---
---
---