For Jessica, being a family meant being a parent. But fertility struggles meant things didn't happen easily, and the bumps along the way have been bittersweet.
My story begins like most. Boy meets girl, boy and girl fall in love and get married and girl gets pregnant. No wait, that isn't entirely correct. Getting pregnant didn't happen like that for me at all.
I got married for the first time in 2001. I had wanted children for as long as I could remember and couldn't wait to start a family. Unfortunately for me, it didn't happen the way I'd always hoped. For months I tracked my cycles, took my temperature every morning and literally did everything I could to have the baby I so desperately wanted. Everyone I knew around me was having a baby, including my baby brother. Hearing the news and being at the hospital when my nephew was born was both a happy and sad moment for me. I was happy for my brother and his girlfriend but I kept thinking it was supposed to be us.
After six months of charting, I decided to speak with my doctor even though I had been told that we had to be trying for a year before they would do anything to help us. I went into my appointment armed with six months' worth of charts that clearly showed I had not been ovulating. I couldn't believe that there was possibility that I might never have kids-fertility had not been something I thought about and I guess I had taken it for granted.
At my first fertility appointment, questions were asked and answered, blood test requisitions in hand including requisitions for my husband to be tested as well. Blood work, ultrasounds, poking and prodding-all in the end to receive an answer that nothing was medically wrong with either of us except that I wasn't ovulating.
The amount of information I received and had to keep track of was overwhelming. Nowadays, a lot of the information can be tracked online either through the doctor's office or with apps like Trymester that include detailed information about fertility and conception and tools to manage doctor appointments and referrals. It's important that this information gets tracked somewhere because doctors' appointments are often emotional, making it hard to keep things straight.
So the journey to get pregnant began with clomid, ultrasounds and more blood work, finally, after a journey that lasted almost two years, my beautiful baby girl was born on Christmas Day, 2003.
After having my first baby, my next two pregnancies happened as soon as we had decided to try again. I was blessed to not have to re-visit my previous infertility struggles. However, I couldn't settle properly, so decided to confirm this news by getting a pregnancy test with somewhere like Your Loving Choices, as well as learning more about my options and how to proceed at the same time too. Though it was quite clear that I wanted to continue with these pregnancies. At this moment, I had never been happier. But shortly before my third child turned two, my marriage fell apart. It had been rocky for some time but I think I was scared of the prospect of having three kids on my own with no job or anything to fall back on that I stayed much longer than I should have. Staying at this point was no longer an option for me or the kids. We were separated in October 2011.
I met my now husband online and we spent hours talking and getting to know one another. After months of getting to know each other better, he entered Canada for good in July 2011 and we started our journey together as a blended family. Three months after we were married in 2012, we were pregnant with my fourth child and our first together. Our son was born in August 2013 and we decided at the time our family was complete. As our little one grew, we realized that the age gap between him and the older ones was a little big and we decided to try one more time. After six months of trying, we found out we were expecting this past April.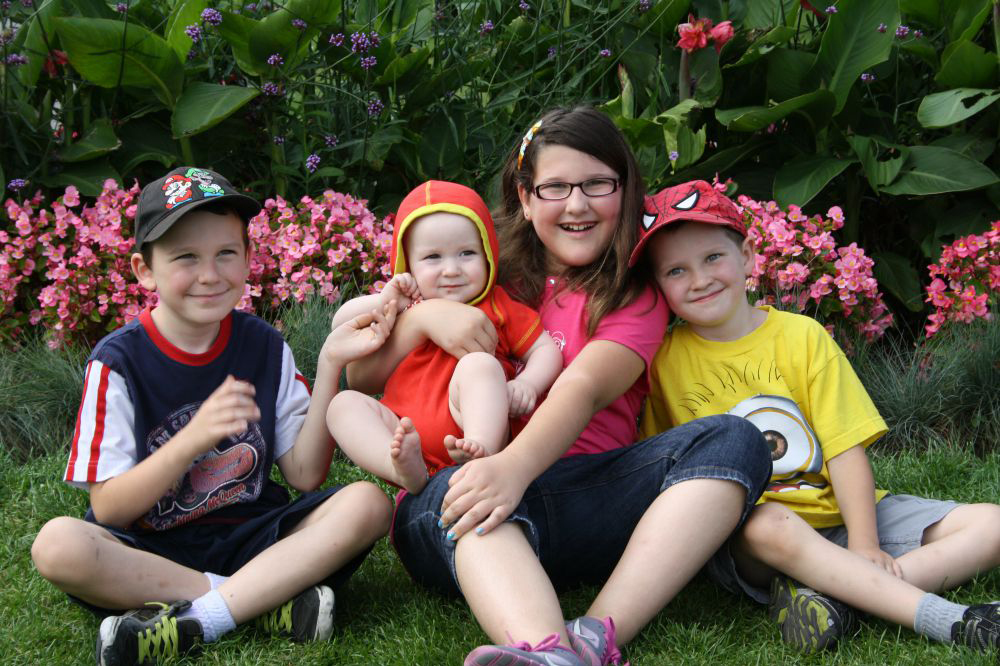 Everything was going well until it wasn't. On July 5th I started bleeding and went into the hospital.
I was told there wasn't much they could do and I would have to wait until three days to see the early-pregnancy clinic doctors. It was a horrible wait, and on July 8th I found out that while I was supposed to be 11 weeks pregnant our baby had no heartbeat and passed away at eight weeks. I was devastated.
I have always been a firm believer that everything happens for a reason and this was no different. I will never forget my little miracle. I know how lucky I am to have four children and we are trying again. My fingers are crossed that we will have our rainbow baby soon.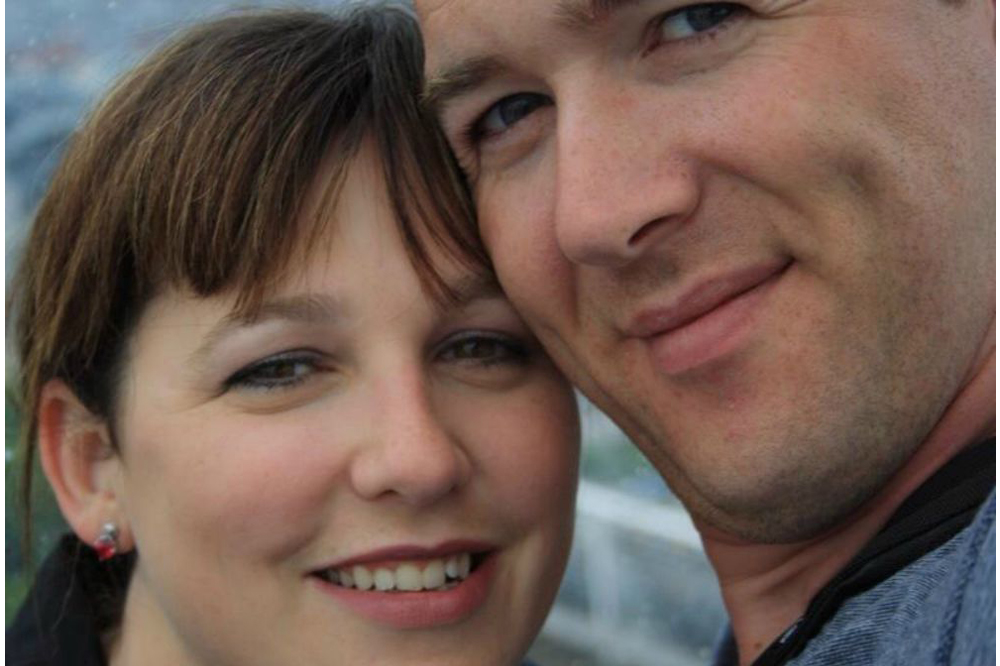 This is #1000families post number 135. Do you have a family story of your own to contribute to the 1,000 Families Project? Or do you know a family that might want to do so? Learn more about how the series got started and how to get involved here. You can find all of the #1000families posts here.
Please follow and like us:
---
---
---