A brand-new dad reflects on the crazy-making early days of parenthood and the choices he and his wife have made in designing a life that's right for them.
I've never been into the whole zombie apocalypse genre. Not because I'm afraid or don't like zombies or anything—far from it—I really like scary movies and horror films. I guess I just missed the point of the half­-dead craze and never truly got into it. Until now.
You see, it turns out that I was just missing the true meaning of it all.
The hit show, "The Walking Dead" makes much more sense to me now that I realize it's not about zombie­-like, half dead humans … rather the show is about an army of first-­time parents out to rid the world of others who don't understand the struggle.
Now, it's my turn to realize that the struggle is real. It all makes sense: Fatherhood has turned me into a zombie.
It's like I've officially been welcomed into the special fraternity only a new dad could understand: Zombie/Fathers Anonymous.
Me: Hi, my name is Pete and I'm a first time dad to newborn Giuliana. I haven't slept in 7 weeks.
Group: Hi, Pete.
I kid. I kid. Although not about the sleepless nights. Those are very real.
But, all kidding aside, this is all part of the journey that we take on when deciding to bring a new cute little person into this big, crazy world. My wife, Angela, and I recently made that very decision. Our daughter, Giuliana, has only been here for a few short weeks (or perhaps the longest weeks ever, I'm not really sure about that), but she's already changed our lives and left her tiny little footprints all over our hearts—along with some spit­up and some questionable diaper stuff, but that's neither here nor there.
We don't necessarily have a unique story, but we do come from a road few would likely have the courage to travel. As successful TV news reporters, Angela and I decided to give it all up six years ago and move to New York. Big city living! We literally packed our bags and hit the road without jobs, in the middle of the "Great Recession" and proceeded to freak out about our decision for eight months until we finally found steady employment—all while planning our wedding, by the way.
Now as a grown ups who should've matured from making slightly wild and crazy decisions, we've thrown our sanity out the window once again to start our own business as professional voice actors and bloggers, all while raising a little girl in Manhattan.
What can I say, we enjoy a challenge.
And just a few days after Giuliana's grand entrance into this world, we faced our first true challenge and real scare as parents. We really thought we broke our baby.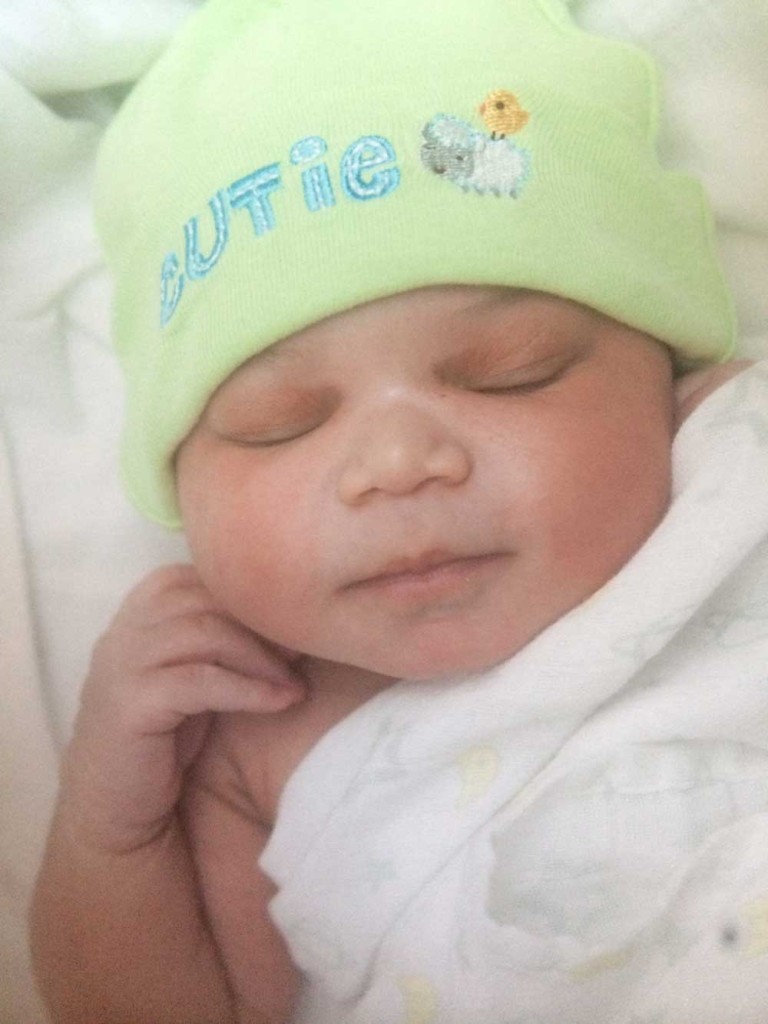 Turns out that it was very bad episode of acid reflux that caused her to experience what the pros call an Apparent Life Threatening Event (ALTE). In Giuliana, it looked like a nasty seizure followed by total unresponsiveness and then an eventual trip to the ER.
Mommy and Daddy spent four anxious and gut­-wrenching nights in the Pediatric ICU with our newborn daughter while test after test was administered. Thankfully, all came back negative. And our little pumpkin was okay—aside from nasty heartburn.
But it was terrifying and gave us a real crazy dose of the nonstop fear that this parenting thing entails. Not sure we'll ever actually laugh about this, but, at least it does provide some ransom material for my daughter when she's in her teen years—"Oh yeah, remember that time you had a crazy burp that sent you to the ER?"
It's amazing how these things put everything into perspective when you see your little one in pain and there is absolutely nothing you can do to help.
Just a few weeks into fatherhood, and I clearly do not have it figured out—I'm still working on how to unlock the super secret cheat code to actually reimagine this thing called sleep—but I'm trying everyday to be the best that I can be. I strive to be the best father that I can be, the best husband that I can be, and the best man that I can be to set a positive example for my daughter.
That was part of the inspiration behind launching my own blog at DaddyMindTricks.com to discuss modern fatherhood and the need for all dads to do even more than just get involved. We need to be real active members of the process and real active partners to our significant others. We should all be working together to ensure a terrific future for the little ones that matter the most.
Now, if you'll excuse me it's 2:30 a.m., and since I'm awake, I need to go catch up on all of the episodes of "The Walking Dead" that I've been missing this whole time.
This is #1000families post number 137. Do you have a family story of your own to contribute to the 1,000 Families Project? Or do you know a family that might want to do so? Learn more about how the series got started and how to get involved here. You can find all of the #1000families posts here.
Please follow and like us:
---
---
---