A school assignment may have highlighted some missing branches, but half a family tree doesn't tell the whole story of what it really means to be a family.
Last year in Grade 2, my son had to create an extensive family tree for a school project. Growing up, I always loved the idea of being able to create my own family tree and to learn more about my ancestors and the history of my family. I mean, who wouldn't love to know where they came from and what their ancestors did? The best thing about my son doing a family tree project is that there are so many tools that are available to use, such as the social security death index from somewhere like www.genealogybank.com. I wish we had that back when I was younger, but it could be the perfect tool to use now because I think this project may be harder than we initially thought.
During this process, an interesting observation was noted; we seem to have sets of branches missing. It makes our tree look a little lopsided and somewhat small compared to other families'.
As a child I often had daydreams about mystery cousins my own age that I didn't know. Due to an abusive relationship, my maternal grandparents split up in the 1940s when my mother was only four. My brave grandmother took her two small girls and started over alone, during a time when the only single parents were war widows. According to whispers, he began a new family that my mother never met. Those children (unknown aunts and uncles) must have children (mystery cousins) whom must also have children. Thus, the first stunted branch.
My father grew up in a more conventional family with one brother and close cousins. My grandparents both died close together of long and complicated illnesses. This put a lot of stress on the two adult brothers who were sandwiched between caring for sick parents and their own young families. A misunderstanding during this time turned into a rift they were unable to repair. Now, a short branch out of reach.
I was raised in a family with one brother in the most traditional fashion. My mother's name is actually June, for real. Our maternal cousins were much older and far away so we were not raised like some, with a gaggle of family around. As much as I love my brother, I've always wished for more brothers and sisters; the idea of a crowd pleases me.
Fast forward to our own family of five. Michael and I have been married for fourteen years and we have three colourful children. With "three as the new two" these days, our family is a typical size. But as parents who were raised with just one sibling, we deliberately planned a third child with the goal of "filling up the dining room table." Initially, I had an ambitious idea of four kids, until the third arrived and we made the realization that three was enough for us. Michael and I share visions of a future with many loud and crowded family dinners full of our family and their future partners and children with no split, broken or short branches.
However, our extended family still feels smaller than most, which means the role of each individual is multiple. When we lose one, it really hurts.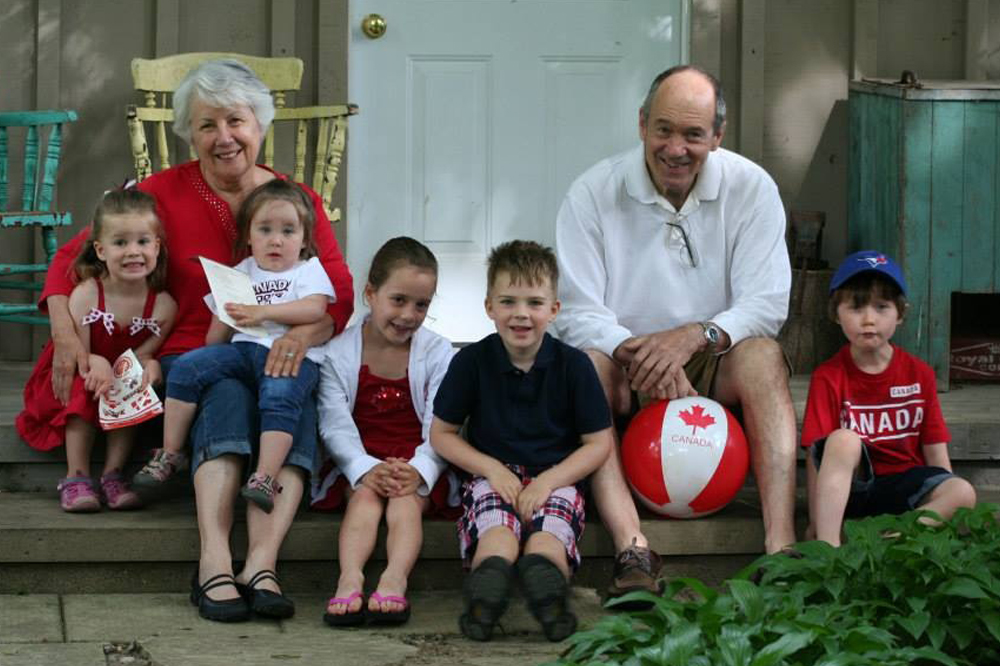 Grandparents may not be defined as part of the "nuclear family" but our family of five has always felt complete with my Mom and Dad playing active roles with our kids, even from a distance. Six months ago, we lost the head of our table, my own father, to Non-Hodgkin's Lymphoma.
Ironically, in our profound loss, I have found a new kind of family. My dad's friends, who were like his brothers, mean more to me than I ever expected. They reminded me that people do not need to be biologically linked to be family. Realizing how much these friends loved my father and hearing their new-to-me stories, made me realize that Dad was a family member to them, which meant so was I.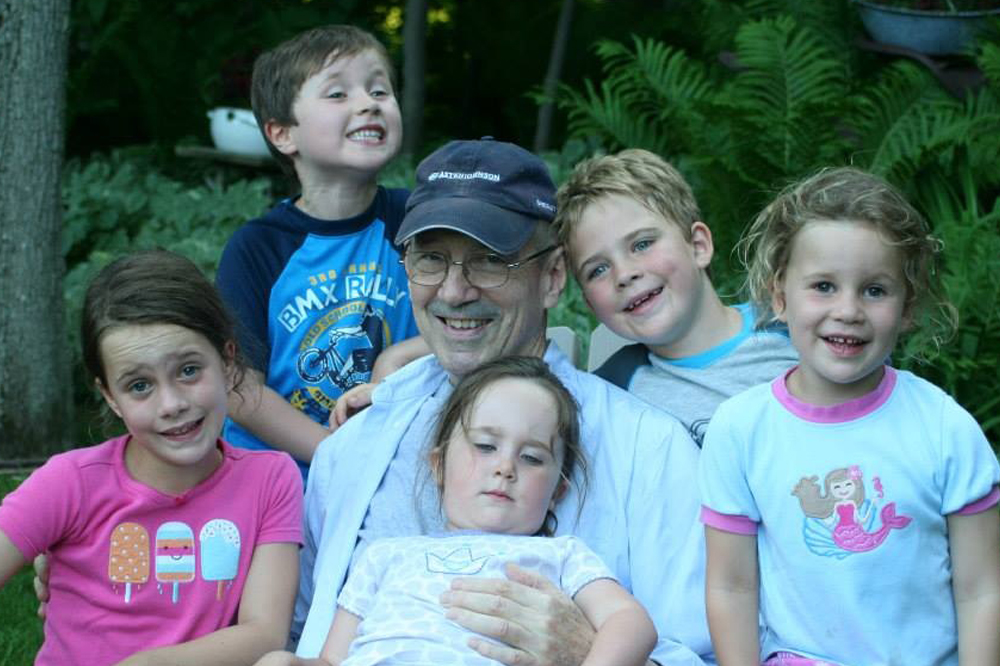 This year we have redefined family. Loyal family can be nurtured and grown from the seed of love and friendship. And the word family means so much more that stale family tree.
We're teaching our children that family members are people who sincerely have your best interests at heart. Family means people who love you and step up because their heart wants to, not because they feel a need to. Family is not defined by people who show up on that family chart, but people who show up in your life-over and over. Family is built on mutual support, determination and contribution in the relationship, openness to addressing misunderstandings, and a long-standing commitment to being there for one another.
With this focused lens we've now redefined family and see that our tree is full of chosen family who step in to act as the extra aunts, uncles, cousins and support systems. Our family is much, much bigger than the one depicted on that stumpy Grade 2 family tree.
This is #1000families post number 138. Do you have a family story of your own to contribute to the 1,000 Families Project? Or do you know a family that might want to do so? Learn more about how the series got started and how to get involved here. You can find all of the #1000families posts here.
Please follow and like us:
---
---
---