A second look at an job offer was just what this family needed to spend more time together and make ends meet.
Getting laid off while on mat leave was shocking and distressing; it was also a blessing in disguise. I had been struggling with a potent dose of first-time-mother guilt at the thought of going back to work. I just couldn't imagine missing all my daughter's upcoming milestones while I was stuck in an office staring at a picture of her on my desk.
Losing my job felt like someone had turned my world upside down and shook it like a snow globe. Once the scene settled and I got past the emotional impact, I began to see the change in a new light.
I looked at a recent job opportunity that had been offered to my husband and considered it from a different vantage point. He didn't want to commit to it full-time since he had his own freelance business to run. But what if we could job-share the role? Split the stint and get paid for it?
Here was a chance to work from home, part-time, and look after my dear girl a couple days a week on my own. We pitched our two-person solution and were hired. It was as if the universe was answering my prayers.
Of course, job-sharing has its pros and cons. When you're married to your co-worker, things can get tricky. It can take a toll on the relationship if you let it. My hubby and I learned early on to carve out our own physical space while working in the house.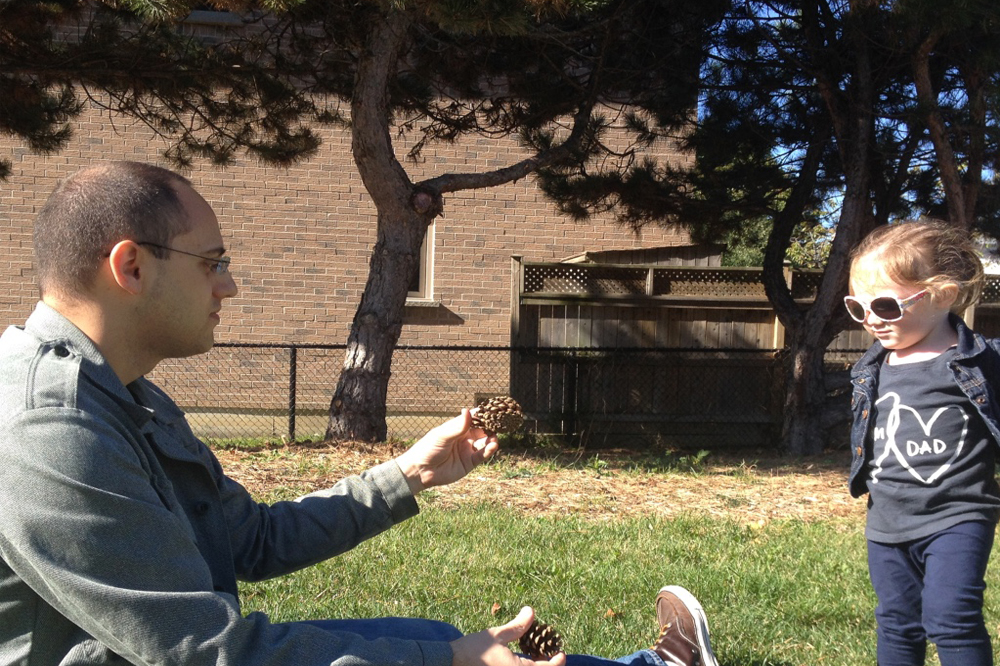 Sitting at the dining room table across from each other with our computers touching back-to-back sounded romantic, but it only lasted about twenty minutes when we tried it. I wanted music on in the background as I made content updates; he needed complete quiet for some editing work. We quickly decided to take advantage of the fact that the house has several levels in it.
We're also vigilant about keeping up our own interests and social activities. Whether it's dinner with a friend, a drop-in volleyball match or an exercise class, we make sure we take time for ourselves. Sometimes it feels like we live the exact same life between work and family life, so it's really important to differentiate it with separate pursuits.
We are incredibly lucky to have two sets of involved grandparents who help out with childcare three days a week. This arrangement allows us to work in peace. One weekend a month we take turns bringing our daughter to our parents' place to give each other a much-needed break. This allows us to recharge and come back to each other more present.
The benefits of job-sharing definitely outweigh the downsides. It fits our family in so many ways. We get to earn an income while enjoying the convenience of working from home. We don't have to go down the daycare route. We don't lose time with each other while commuting. I get to work on something I enjoy with my best friend. If I need help on something, I simply have to ask him. We don't have a million meetings or long-winded emails between us. Getting to work involves walking down the stairs. We have the flexibility to fit in a doctor's appointment if our daughter needs it.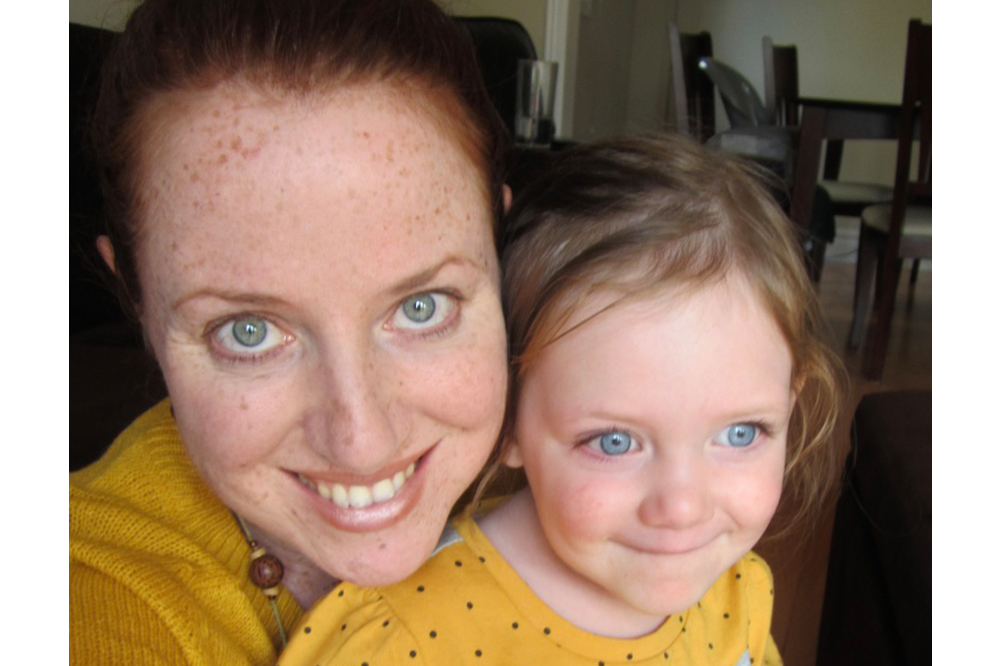 It also helps to know my hubby is around for me, not just physically, but psychologically. If I need a quick mental-health break or can't face changing one more dirty diaper, I can call on him for support.
We can have lunch together as a family when it suits. Story time doesn't have to be scheduled. All these moments are made possible by our unique work arrangement. At the end of the day, it gives us more quality time together, and we're so thankful for that.
This is #1000families post number 165. Do you have a family story of your own to contribute to the 1,000 Families Project? Or do you know a family that might want to do so? Learn more about how the series got started and how to get involved here. You can find all of the #1000families posts here. To get our weekly newsletter with the best of our website and podcast, just enter your email address here!
Please follow and like us:
---
---
---