This family has found that giving "things" up doesn't feel like sacrifice. Here's how they're living large in a small space.
Yes, our place is small-certainly smaller than our friends' homes. But the one room space with a garage I share with my family sits right on the beach and overlooks the splendor of the Pacific Ocean, in San Diego California. It is a little space, especially considering I share it with my husband, Rob, our one-year-old son, Reef, and our dog, Puca.
Living on the beach was a dream my husband and I had long hoped to achieve one day, when we made enough money to afford our multi-million dollar dream home. Only life is too short: "one days" and "some days" are far away. So, we got creative.
By embracing small space living we found a way to get the lifestyle we dreamed of a lifestyle that otherwise would be out of reach. By stepping outside of our comfort zone, we discovered the boundaries of it expanded with us.
Of course, when we first moved into a studio it was a major adjustment from a two-bedroom home. When you have the space to store stuff it is pretty crazy how much you can accumulate without even realizing. Having help moving the items themselves (be it from https://www.atlantahomemovers.com/ or other companies) lightens the load, but we had to downsize our belongings in a major way. Still, the trade-off of less things in exchange for living on the ocean was a no-brainer for us even when we discovered we were expecting.
Plus, we were incredibly lucky that we had a pretty spacious garage. We actually spent quite a while picking out a new garage door when we moved in. You see, the old garage door kept getting stuck which was hugely inconvenient, especially when we needed to use our garage to keep our things safe!
Nonetheless, at the time I remembered that my friend had recently had her garage door repaired by ADP Garage Door Repair, LLC. so we decided to try and get in touch with a similar company in our area. The garage door repair specialist that we hired did such a fantastic job and we have not had any issues with our garage door since! I cannot tell you much of a difference it made. There are some absolutely amazing garage door repair companies here in the USA so if you are experiencing any issues with your garage door I would urge you to do some research online to get in touch with an expert!
We did have some other ambitious home improvement plans for the property too. There are no doubts about it, purchasing a property can be a very expensive process. But renovating your existing home or building your new home, with a Utah County new home builder, or others of comparable caliber, can be a good compromise too. Moreover, not many people can afford to spend a lot of money on their property these days. Fortunately, though, there are plenty of finance options out there nowadays that can help you to create the home of your dreams. For example, some friends of ours have just taken out a loan to cover the costs of renovating their home.
In case you were not aware, secured loans can be a brilliant way to pay for home improvement projects. Provided that you are a homeowner or a mortgage holder with enough equity in your property to serve as security against the loan then a secured loan could be all it takes to make your dreams come true. Just remember, as with anything finance-related, be sure to do as much research as possible before committing to any major decisions.
When we got pregnant we knew we didn't want to move, even if that meant getting rid of more stuff to make room for our baby. While many of our friends who are also starting families are buying beautiful homes with yards for their little ones, ours is a different picture of the American dream; it's a picture no better than theirs, but it does better suit our priorities and the things we value.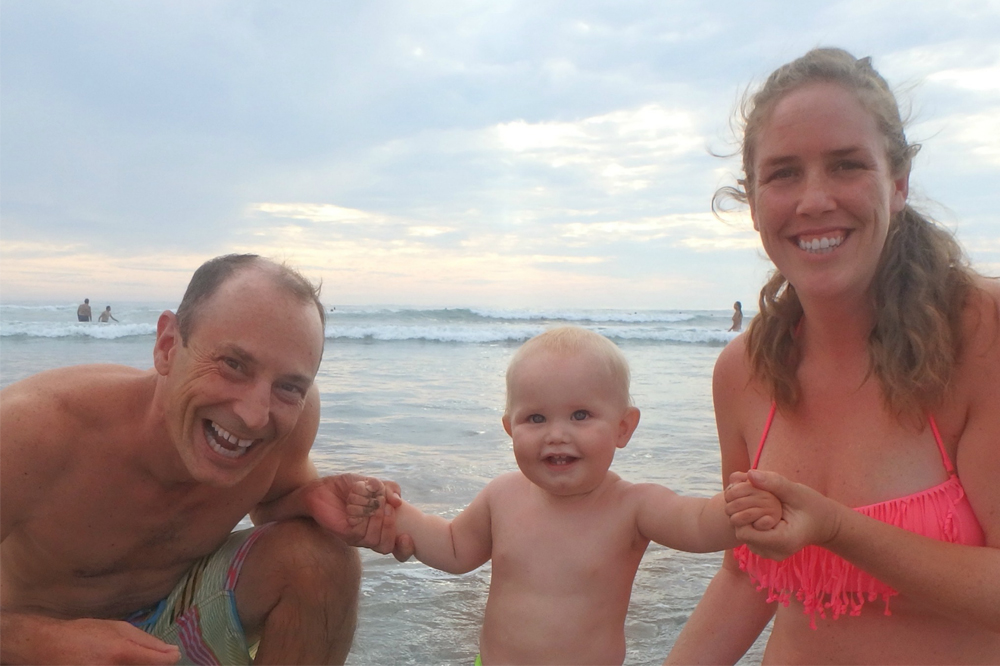 There are definitely some sacrifices that come along with living in a studio apartment. The only place you can close a door and get privacy is the bathroom, but even then, with a one year old that can be a challenge. Every once in a while if we are feeling cramped, we walk outside to the beach to feel like we have all the space in the world. From time to time I do miss entertaining for special occasions or holiday dinners, but we have found that hanging out with a couple friends over sunset cocktails on our balcony is a great and super easy way to entertain company.
There are a lot of perks to living in a small space, and it has really given us the opportunity to simplify our life. We are really conscious about new purchases and bringing more things into our apartment, as well as regularly eliminating unnecessary items. I can clean my entire home, top to bottom, in under an hour, which gives me more time to spend with my loved ones. We may not have a lot of room or fancy amenities, but we do have a breathtaking view.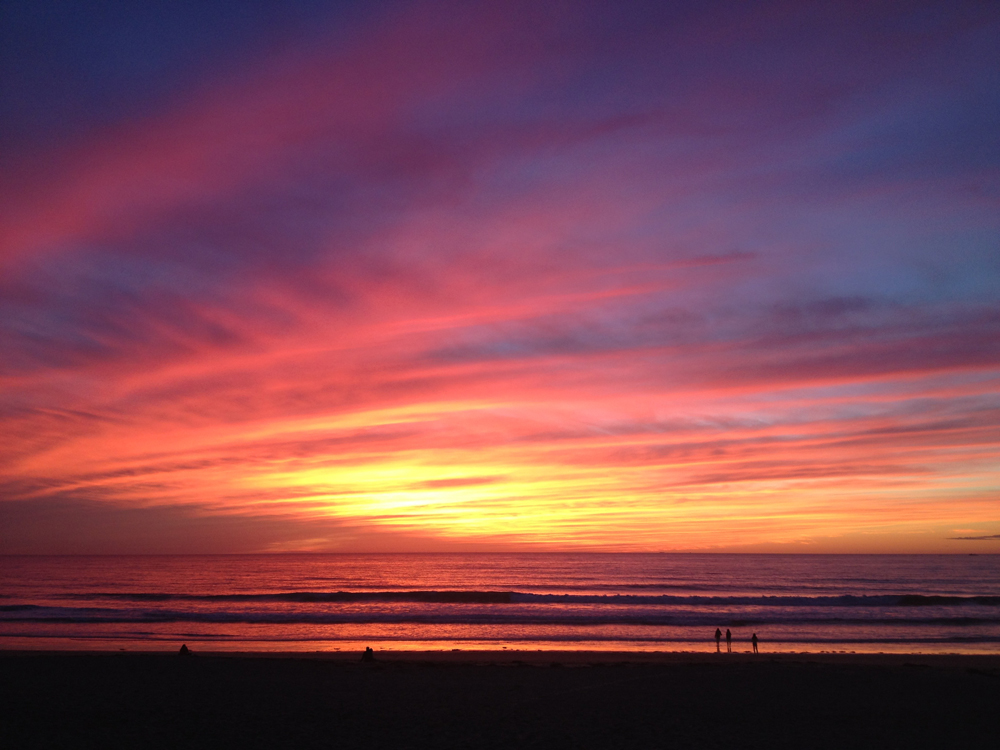 Rob and I make a conscious effort to be continually grateful to live where we do. And while I'm not sure if baby Reef can fully appreciate where he lives, he is a happy, healthy baby, and we love and support him as deeply as two parents can. He enjoys being out on the (heavily child-proofed) balcony watching people walk by on the boardwalk, and he has fun playing on the beach and in the ocean. We make time to enjoy the sunset as a family every evening, and we fall asleep every night to the sound of waves crashing on the sand. Living at the beach has improved our quality of life, and we are pretty sure it is adding years to our life expectancy, but most importantly: it is adding life to our years. We love our little piece of paradise and we don't plan on leaving anytime soon.
This is #1000families post number 163. Do you have a family story of your own to contribute to the 1,000 Families Project? Or do you know a family that might want to do so? Learn more about how the series got started and how to get involved here. You can find all of the #1000families posts here. To get our weekly newsletter with the best of our website and podcast, just enter your email address here!
Please follow and like us:
---
---
---