Podcast: Play in new window | Download
Thanks so much for coming to check out Episode 14 of The New Family Podcast!
In this episode I'm joined by mom of three Daniela Kelloway, who was featured on the cover of Toronto Life magazine under the headline "Power Wives and their House Husbands."
But first I want to take a minute to make sure you know all the ways you can listen to our show:
Subscribe to The New Family Podcast in iTunes
Subscribe to The New Family Podcast on Stitcher Radio
Subscribe to The New Family Podcast on these other Android Directories
Subscribe to The New Family Podcast by RSS
Daniela is the founder and CEO of an arts and entertainment public relations firm called Clutch PR, and her husband, Tim, is a stay-at-home dad. She and I chat about the experiences and circumstances that led to Tim stepping in as primary caregiver, and the fact that society still doesn't seem to be entirely comfortable with men looking after babies. Daniela speaks candidly about the way family and friends called their arrangement into question, and on how women in high-powered careers face far more scrutiny for their long hours and work travel then men. We also chat about how this isn't the only way her family has broken the mold, given they used to spend half the year living in the West Indies. Daniela encourages other families to forget what anyone else says and design the lives they want.
Here are some great resources related to my discussion with Daniela:
Daniela's 1,000 Families story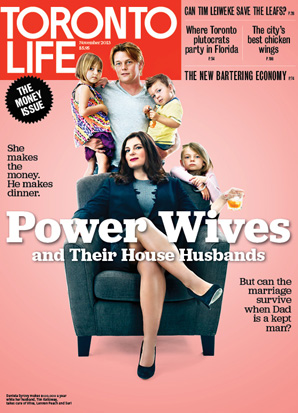 Toronto Life feature "Moms on Top: The rise of power wives, house husbands and the new single income family"
That time the Power Wives blog featured your friendly neighbourhood podcast host!
Get our weekly newsletter recapping the best of the week on thenewfamily.com and on the podcast!
Please follow and like us:
---
---
---