Podcast: Play in new window | Download
Thanks so much for coming by to check out Episode 21 of The New Family Podcast!
For this episode, I chat with business journalist and mom of two Emma Johnson. Emma is the host of a podcast called Like a Mother with Emma Johnson, and she's also the woman behind the popular website Wealthy Single Mommy. Is Wealthy Single Mommy a contradiction in terms? Hell no! Emma explains how she overcame the initial hangups she had when her marriage ended—that becoming a single mother meant being a welfare mom who would always struggle financially and in life in general. When she launched her blog geared to other professional single moms, the response was incredible. The number one challenge Emma's readers share with her is fear about running into financial problems. So Emma has recently launched an online course called "How Not to be a Broke Single Mom," as well as a dynamic Facebook group called "Single Mom Society." Emma's message is empowering and inspiring to all moms, regardless of their circumstances.
Here are some great resources related to my discussion with Emma.
Emma's blog Wealthy Single Mommy
Emma's podcast Like a Mother With Emma Johnson
How Not to be a Broke Single Mom course
How to join Emma's secret Facebook Group, Single Mom Society
Emma's Favourite Parenting Advice:
"You're doing a good job."
Sponsor for this Episode: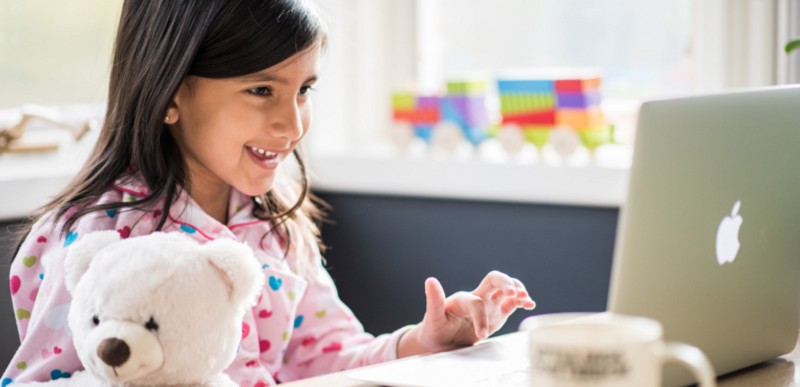 This episode is brought to you by Ooka Island, a reading app so fun your kids won't even realize they're learning. To try the first level for FREE—that's about an hour and a half of educational screen time you can feel good about—just go to ookaisland.com/newfamily.
Here are all the ways you can listen to our show:
Subscribe to The New Family Podcast in iTunes
Subscribe to The New Family Podcast on Stitcher Radio
Subscribe to The New Family Podcast on these other Android Directories
Subscribe to The New Family Podcast by RSS
I wrote an e-book called 11 Ways to Keep Your Family Weeknights From Spinning Out of Control. To get it for FREE, simply subscribe to our newsletter recapping the best of thenewfamily.com and the podcast!
Please follow and like us:
---
---
---