Reading is hard. Ask my son, Ari, who, at age 6 and three-quarters, seems to be struggling more than his brother, Josh, who is 5.5.
"Ari," Josh will say, "you're not reading with expression. You're not saying it right."
"Josh," I will warn sternly.
For Josh, it seems to come easy. He's confident and has already exceeded the reading level expectations for senior kindergarten. He is reading with expression and can even give the characters accents. It's fun to hear him read, especially since I can tell he understands what he's reading and he enjoys learning this new skill. He sounds out new words and isn't afraid to try. His teacher even commented that he would rather read at school than play.
When he picks up the iPad to play Ooka Island, he becomes completely immersed, tapping at the screen with the correct answers every time. I noticed that the game has advanced him forward so that the levels are becoming increasingly more challenging at a faster pace than Ari. Today, there even seemed to be a little less free play; the game skipped right along to another level.
I whispered in his ear, "You're doing great, Josh. The game is speeding up because you're becoming such a good reader."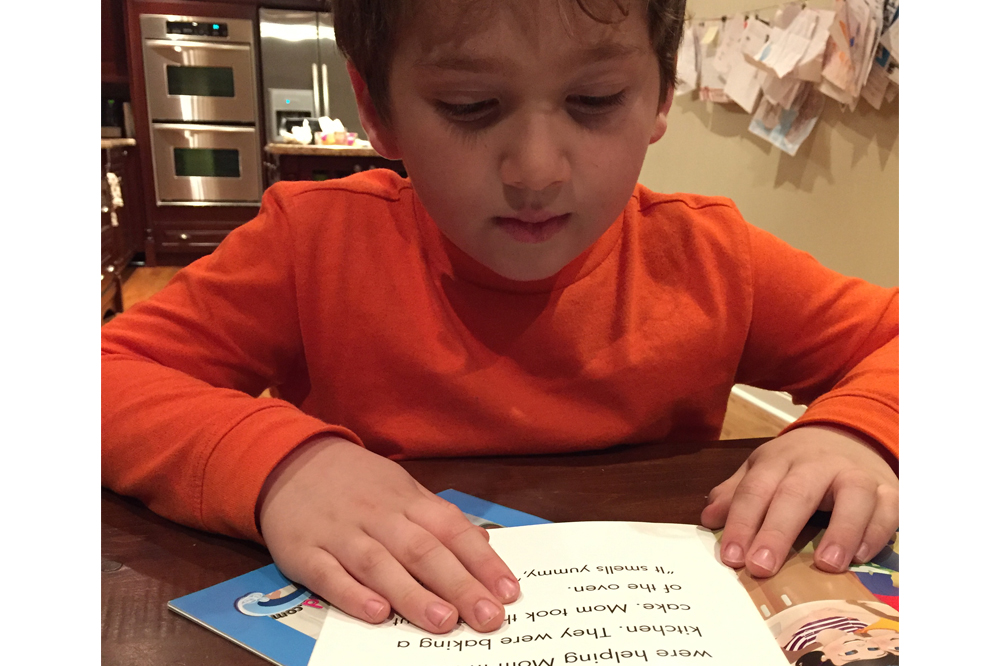 It was all he needed to hear to keep playing. I know that Ooka Island isn't the only factor that has enabled him to progress so quickly. It's also his age, personality, his teachers at school and probably his desire to outperform his older brother. But over these last few weeks, I've noticed that it has definitely helped. While his brother does his homework, I give Josh some Ooka screen time. After dinner while I'm cleaning up, he can play some more. I know he wouldn't take to a book the same way or do extra pages in his work book just because I asked him to. It seems that kids these days understand technology, they like playing games and they like incentives (passing Ooka levels) and rewards (getting a sticker or hearing the narrator say "Great job!"). I couldn't be more thankful that the opportunity to test out Ooka Island came my way.
Back to Ari. I recently had the chance to speak with Dr. Kay MacPhee, co-founder of Ooka Island and Director of Learning and Research, about why Ari is struggling.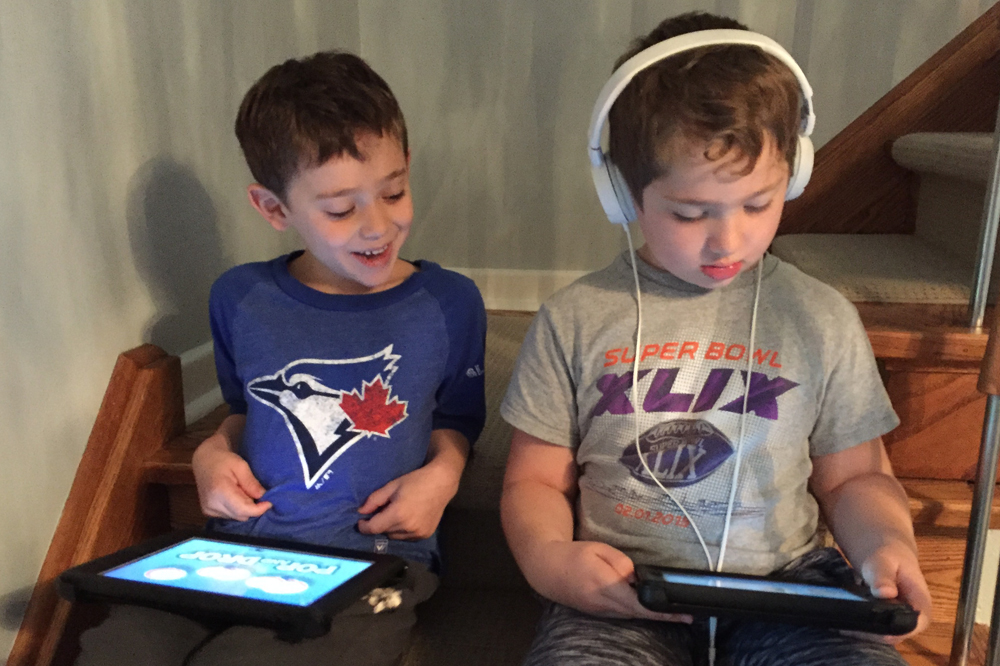 "Reading is a low-level skill and if you start using high-level skills like memory and strategies for reading instead of just reading the way you would talk, it becomes difficult," she said. "I've looked at Ari's progress reports on Ooka Island and he is having difficulty identifying certain sounds. He needs practice."
I became a little flustered. It seems that Ari is over-thinking and using coping mechanisms, like memorization, to get the right answers. I know he will eventually learn to read and I'm trying not to stress in the meantime. I can see that he lacks confidence at the moment, especially as he sees his brother excel. His teacher is working with him at school and expects Ari to surpass the reading expectations for Grade 1 by the end of the year.
"In February, you will probably see a big leap in his reading ability," his teacher told me.
I also hired a lovely tutor from Base Camp Tutors who helps him prepare for spelling tests and focuses on reading.
I'm doing everything I can to help both my boys develop a love for reading and an ability to read before it really becomes a struggle. I don't think this goal could be completed as quickly and successfully without additional tools, like Ooka Island, to help us along the way. I will definitely be buying the game at the Apple Store for my nephews as they approach reading age. I know it will make great holiday gifts and birthday gifts as well. All the moms on the playground, and even my children's teachers, have expressed excitement about the game. As a writer and mother, I know there's no better gift than the gift of reading.
This is a sponsored post but opinions and experiences are my own.

We wrote an e-book called 11 Ways to Keep Your Family Weeknights From Spinning Out of Control. To get it for FREE, simply subscribe to our newsletter recapping the best of thenewfamily.com and the podcast!
Please follow and like us:
---
---
---