Podcast: Play in new window | Download
Thanks so much for coming by to check out Episode 24 of The New Family Podcast!
For this fun episode, The New Family's food editor, Michael Forbes, is on to share his fantastic meal-planning secrets! Mike's a father of two and an avid cook who has always managed to make the family dinner a priority. Hear all about his unique—and very manly, I'll add—weekend menu-planning routine, plus the shortcuts he uses to make the family dinner happen despite having two kids with busy extra-curricular schedules. Mike and I get into some of our favourite dinner rituals, the value of routine (even if it means you repeat some favourite meals) and how to expand your definition of what qualifies as dinner (Croque-Monsieur, anyone?). We talk about the way family meals allow us to connect, and Mike points out why we might need to adjust our thinking about our kids' table manners a little so we can enjoy our time together.
Here are some great resources related to my discussion with Mike.
Delicious Dinner Ready in 5 minutes (for real)
A Quick Dinner That's as Easy as Boiling Water
More Recipes from The New Family
Other Recipes Mentioned in the Episode
Thomas Keller's roast chicken
Roasted Cauliflower
Roasted Broccoli
Pizza inspiration (Mike often uses store-bought dough)
Mike's Favourite Parenting Advice:
"I think the best piece of parenting advice was right before my daughter was born. My former boss, Rosalyn said, 'Just do what you've always done. The kids doesn't know any different.' So when Madeleine came along with just kept doing what we'd always done. When she was nine months old we flew to London. When she was two went to Paris. When she was four we spent a month in India. Obviously you have to make accommodations, but we just thought we're going to do what we've always done and she'll come along. And she did and I think that also applies to food. When the kids came along we didn't change our diet to hamburgers and hot dogs and pop. We kept eating what we'd always ate and our kids are really wonderful eaters."
Sponsor for this Episode: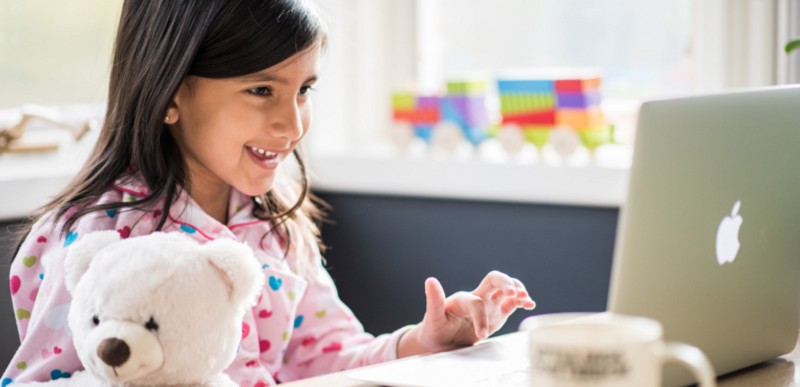 This episode is brought to you by Ooka Island, a reading app so fun your kids won't even realize they're learning. To get 20 percent off a subscription —which makes a great holiday gift!—just go to ookaisland.com/newfamily.
Here are all the ways you can listen to our show:
Subscribe to The New Family Podcast in iTunes
Subscribe to The New Family Podcast on Stitcher Radio
Subscribe to The New Family Podcast on these other Android Directories
Subscribe to The New Family Podcast by RSS
I wrote an e-book called 11 Ways to Keep Your Family Weeknights From Spinning Out of Control. To get it for FREE, simply subscribe to our newsletter recapping the best of thenewfamily.com and the podcast!
Please follow and like us:
---
---
---