Podcast: Play in new window | Download
Thanks so much for coming by to check out Episode 26 of The New Family Podcast!
Lawyer-turned-family mediator Rosanna Breitman has gained unique insight into the reasons marriages fail through her work with people navigating separation and divorce. Rosanna helps people who are dealing with the intense sadness, anger and pain of marriage breakdown by using positive, conflict resolutions skills so they can co-parent well moving forward.
But being in this line of work has taught her so much about the common problems that lead to divorce. In fact, she writes a great blog called "A Fly On The Wall" offering the inside scoop on relationship problems and practical advice on how to avoid those marriage-ending patterns. Rosanna and I chat about the recurring themes of discontent and broken communication that cause marriages to end. And she shares the little things people can do better to benefit their marriages and avoid a trip to an office like hers, or worse, family court.
Here are some great resources related to my discussion with Rosanna.
Rosanna's blog A Fly On The Wall
Rosanna's Facebook Community on Relationships
Connected Parenting by Jennifer Kolari
Episode 12: Are We Doing Marriage Wrong?
Rosanna's Favourite Parenting Advice:
"Parent the child that you have and not the child that you thought you were going to have. Because sometimes what we expect is not who we wind up with, and if we apply a certain set of rules and assumptions and expectations, they might be completely incompatible with that particular child and his or her strength and weaknesses. And I think that that applies to marriages, because you might think you were marrying a particular person but after you got to know them a little bit better you might find out that there are certain things that are at odds with what you expected. You really have to take that person as you find them, again unless they are being abusive or are not all in on the partnership. Assuming they have a good heart and they're trying their best and working hard and helping with the kids and really bringing their best self to the marriage, their best self might not be the best self that you idealized when you were young, reading fairy tales, but that is that person's best self."
"The other great parenting advice came from a book called Connected Parenting by Jennifer Kolari. It's a great book. What I really liked about it was the emphasis on conveying to the child that you understand what they're going through. So when a child is screaming and having a tantrum a lot of parents will say, and I've been guilty of this in the past, 'Oh what are you so upset about? It's just a pair of socks! Why can't you wear the ones I've given you?"But I need the red socks.' 'Oh come on, we have to get going—we're late.' So as a parent your agenda might be to get out the door on the time but to a child that pair of socks might be the most important thing in the entire world at that moment. So it's very important to empathize with the child and reflect that you know how they feel. 'Wow, I can see that you're really having a hard that and that it's just breaking your heart that you can't where the socks that you wanted. We have to go right now and those socks are being washed so you can't wear them, but how about when we get home you can put them on? Would that work?' 'No, I have to wear them right now.' 'Oh, I can see that you're so upset. It's so hard being four. It's really tough.' Give them a hug. And sometimes they'll stop tantruming because they are hearing from you as a parent that you get it, you understand what they're going through and you care. And it's the same with marriages again. Sometimes when people don't feel heard, they just scream louder, and that's what the court system is all about."
Sponsor for this Episode: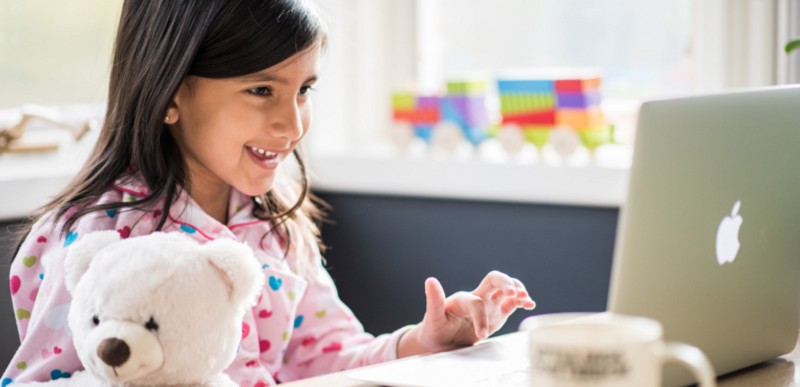 This episode is brought to you by Ooka Island, a reading app so fun your kids won't even realize they're learning. To get 20 percent off a subscription, just go to ookaisland.com/newfamily.
Here are all the ways you can listen to our show:
Subscribe to The New Family Podcast in iTunes
Subscribe to The New Family Podcast on Stitcher Radio
Subscribe to The New Family Podcast on these other Android Directories
Subscribe to The New Family Podcast by RSS
I wrote an e-book called 11 Ways to Keep Your Family Weeknights From Spinning Out of Control. To get it for FREE, simply subscribe to our newsletter recapping the best of thenewfamily.com and the podcast!
Please follow and like us:
---
---
---