Podcast: Play in new window | Download
Thanks so much for coming by to check out Episode 27 of The New Family Podcast!
Dr. Kay MacPhee, a former principal and teacher, spent 25 years developing techniques that enable the hearing impaired to form language skills and learn how to read. You'll recognize the name of her company, Ooka Island, as the inaugural sponsor and huge supporter of this podcast. But I asked Dr. Kay to come on the show today because her own personal journey as a parent is quite remarkable, starting with the discovery that her son was born profoundly deaf. It truly is an inspiring story of stopping at nothing to advocate for a child and in so doing, for the children of thousands of others (a journey that's even taken her to the White House). But there's also a really valuable message about raising our children to be able to face adversity and carry on stronger because of it.
Here are some great resources related to my discussion with Dr. Kay.
How to get 20% off a subscription to Ooka Island
Dr. Kay's Favourite Parenting Advice:
"If we can teach our children to be kind it carries through all our activities—and in accepting and celebrating others. If we teach them to be kind that will carry them through and encourage them to help others through."
Sponsor for this Episode: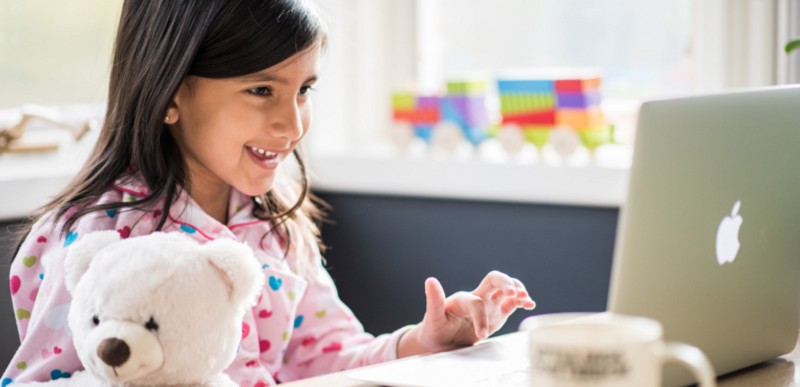 This episode is brought to you by Ooka Island, a reading app so fun your kids won't even realize they're learning. To get 20 percent off a subscription, just go to ookaisland.com/newfamily.
Here are all the ways you can listen to our show:
Subscribe to The New Family Podcast in iTunes
Subscribe to The New Family Podcast on Stitcher Radio
Subscribe to The New Family Podcast on these other Android Directories
Subscribe to The New Family Podcast by RSS
I wrote an e-book called 11 Ways to Keep Your Family Weeknights From Spinning Out of Control. To get it for FREE, simply subscribe to our newsletter recapping the best of thenewfamily.com and the podcast!
Please follow and like us:
---
---
---