Podcast: Play in new window | Download
Thanks so much for coming by to check out Episode 28 of The New Family Podcast!
The evidence is overwhelming. Grateful people—especially those who make practising gratitude an everyday habit—lead happier and more contented lives. Taking the time to express gratitude regularly boosts happiness and optimism. That said, it's not always easy to keep gratitude front of mind. My guest for this episode is Kevin Clayson who likes to go by the moniker, chief officer of awesome. Kevin is an international professional speaker who has shared his simple formula for unlimited joy and fulfillment with everyone from elementary school students to business leaders. Kevin is also one of the founders of a very successful investment and personal development company called Strongbrook, and the father of three adorable kids. But I asked him to be here today because he's also the author of a book called Flipping the Gratitude Switch: Four Easy Steps to Increase Your Happiness, Accelerate Your Success and Change the Trajectory of Your Life. Kevin and I chat about what it takes to raise grateful kids in an environment where they don't want for much.
Here are some great resources related to my discussion with Kevin.
Video of Kevin's kids talking about gratitude

Kevin's Gratifuel blog and the movement
Flipping the Gratitude Switch program
New York Times article Kevin mentioned, "Choose To be Grateful: It Will Make You Happier"
Kevin's Favourite Parenting Advice:
"Number one: Get at their level. Be eye-to-eye with them. And number two: Use the words, 'I'm listening to you.'"
Sponsor for this Episode: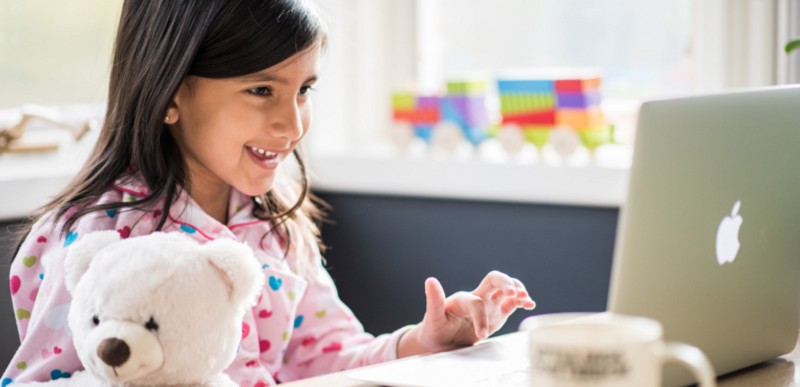 This episode is brought to you by Ooka Island, a reading app so fun your kids won't even realize they're learning. To get 20 percent off a subscription, just go to ookaisland.com/newfamily.
Here are all the ways you can listen to our show:
Subscribe to The New Family Podcast in iTunes
Subscribe to The New Family Podcast on Stitcher Radio
Subscribe to The New Family Podcast on these other Android Directories
Subscribe to The New Family Podcast by RSS
I wrote an e-book called 11 Ways to Keep Your Family Weeknights From Spinning Out of Control. To get it for FREE, simply subscribe to our newsletter recapping the best of thenewfamily.com and the podcast!
Please follow and like us:
---
---
---