Podcast: Play in new window | Download
Thanks so much for coming by to check out Episode 31 of The New Family Podcast!
Child and adolescent psychotherapist Katie Hurley joins me for this episode. She's the author The Happy Kid Handbook: How to Raise Joyful Children in a Stressful World. Katie encourages us not to get caught up researching every hiccup, cough and tear. Instead we should get back to the basics of a taking the time to connect and get to know our kids so we can tailor our parenting to their individual personalities, she says. Katie makes the incredibly good point that we all experience up and downs throughout our days, but that as adults we've simply had the chance to learn how to manage. Since children don't come into the world with a kit full of coping skills, our job as parents is to teach them the vital lesson that they are in control of their own happiness. Katie defines happiness as knowing that you can handle everything that comes your way, and that if you have a rotten day, you always get a chance to start over again the next day.
Here are some great resources related to my discussion with Katie.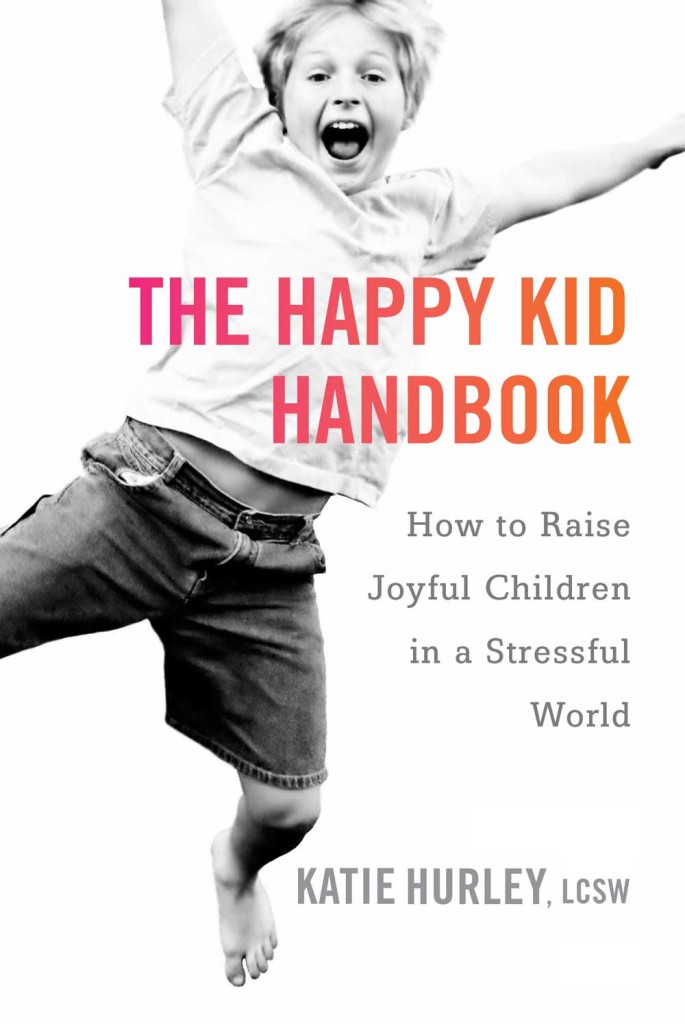 Katie's Book The Happy Kid Handbook
Katie's website Practical Parenting
Katie's blog post "Drop Everything and Play"
Katie's Huffington Post piece "4 Ways to Tackle Childhood Stress Right Now"
Katie's Favourite Parenting Advice:
"The best advice I ever received came from my mother and it came at a really strange time because it was about 30 seconds before my brother was going to walk me down the aisle to marry my husband. She said, 'I have to tell you something really important. One day you guys are going to have children, and you're going to love them more than anything you can ever imagine in your entire life. You're just going to love them so, so much that it'll make you cry, and it'll break your heart and it'll repair your heart, and it'll be wonderful and scary but you have to love him more. You're going to have to keep loving Sean more because you can't let your marriage fall apart because you put everything into your children.' When Riley finally arrived, we just kept saying to ourselves, 'We have to do this together.' You know, parenting is a team sport and we have to take time for ourselves and we have to find ways to connect and be together. Because kids take up your whole world. They take up so much space in your heart, as they should. But you still need to keep your heart open to other things—whether it's your partner, or family members, or siblings or your best friend—make sure you keep your heart open to the other people in your life who are meaningful to you so you have support, they have support and the beat goes on."
Here are all the ways you can listen to our show:
Subscribe to The New Family Podcast in iTunes
Subscribe to The New Family Podcast on Stitcher Radio
Subscribe to The New Family Podcast on these other Android Directories
Subscribe to The New Family Podcast by RSS
I wrote an e-book called 11 Ways to Keep Your Family Weeknights From Spinning Out of Control. To get it for FREE, simply subscribe to our newsletter recapping the best of thenewfamily.com and the podcast!
Please follow and like us:
---
---
---