Unique new online course, Style Ivy, helps women regain confidence returning from maternity leave, going for the promotion or even re-entering the dating scene
There's something about knowing you look your best that just makes the day better.
You know how it is when the opposite is the case. If you've left the house for work or a school counsel meeting feeling like your clothes don't really work together, or regretting that you skipped washing your hair that day, you just don't feel like the best version of yourself.
Unfortunately, it seems the chances of this happening are distinctly higher when you're a mom. With the morning spent doing everything from nursing the baby to making school lunches, sometimes we only have 60 seconds to throw our hair in a ponytail and get out the door.
Add to this the changes our bodies may be going through and you've got a recipe for an outfit-related meltdown.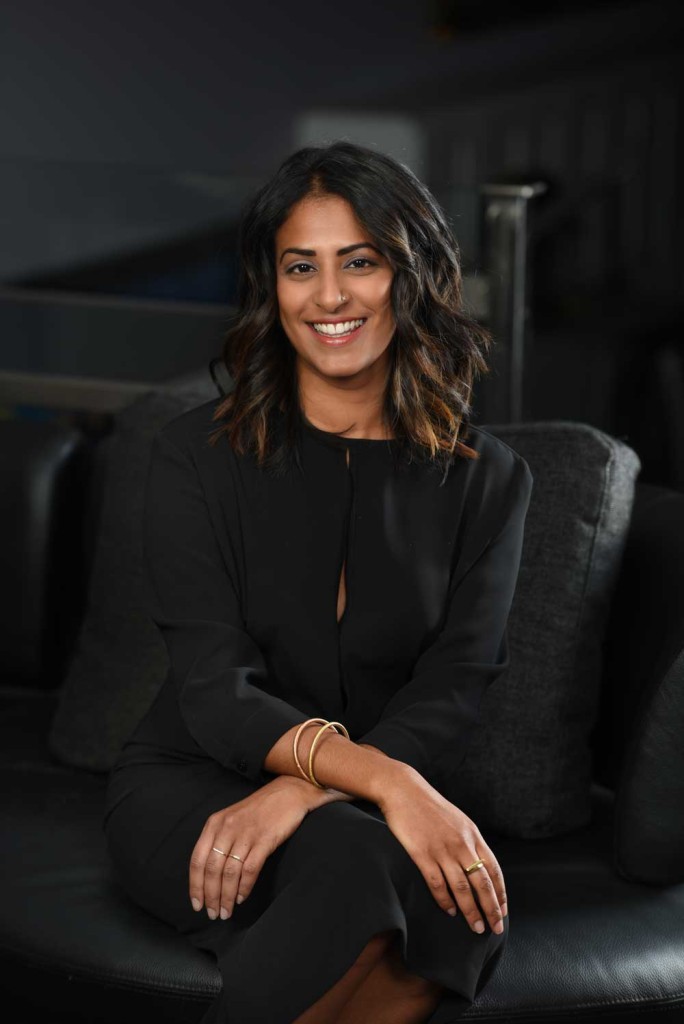 Lazina McKenzie, a style and personal branding expert with a company called Style Ivy, is on a mission to put an end to those confidence-killing mornings when you hate everything in your closet.
She's created a self-paced, 10-lesson e-course called Style Foundations that helps women find and understand their personal style. The course, which launches January 12th, will teach women to make smart style decisions so they can move on with their busy days, says Lazina. "But it's not about telling you what works best but rather, teaching you what works for you."
Lazina first learned the importance of being poised, polished and put together while getting her MBA, and then during her years as a management consultant in the corporate world. Since then she's guided hundreds of individuals through establishing their personal brands and refining their wardrobes to suit their new style. She's helped thousands of others through her corporate presentations. But for the last three years she's been writing everything down with the aim of sharing her knowledge in a much broader way—hence the launch of a course women can take from anywhere in the world.
"Most moms that I've worked with don't make that time for themselves," says Lazina. "Its about the kids, the family, their partner, their job. It's rarely about her. So when moms do call me it is often the very first time they've spent time on themselves." A lot of her clients are transitioning back to work after a mat leave or after being out of the workforce for a number of years.
"Understanding what your new body is and how you take that back to work and feel your best is a struggle for lots of people. That's where I come in to show you how to use some of the things you already have, get rid of some things that don't fit your new body, and fill in those gaps—whether that's new or consigned—so you feel awesome as you head back to work."
"The way that we present ourselves has an impact on our opportunities in life, personally and professionally," says Lazina. "The better you can understand how to put yourself forward in a positive, poised way—whatever that means to you—you're more likely to have those opportunities come to you.
"There's research behind looking and feeling your best and then extending yourself for opportunities, feeling more productive and efficient in what you do each day."
The feedback she gets from clients certainly supports that. "I get cards and emails telling me that in some small way, I've helped to change the trajectory of their lives. Sometimes it's that they're more confident to reach out and speak to a new person and now they're dating, or that they had the confidence to leave their marriage and now they're in a new relationship. And often it's that they reached out for a promotion they wanted and are pretty senior in the organization now because they felt confident to take that chance."
The course is all about teaching women the ABCs of how to brand and style themselves. "Style Ivy is not a personal shopper program. What we do is teach women the foundations of styling and branding so that they can create a look they're confident with."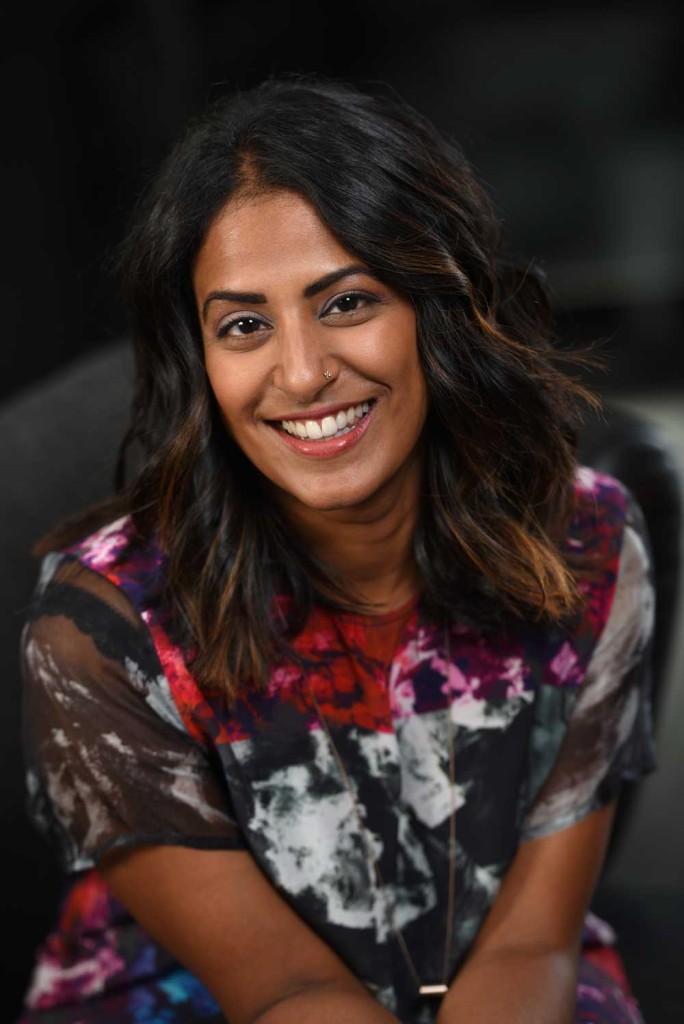 In addition to moms returning to the workforce, the course is also great for women who have recently lost weight, those who are moving up in their careers and women re-entering the dating scene.
And we shouldn't feel badly for needing a little help. "Style is like a second language, and it's a learned skill."
Style Foundations includes written content, visuals and video in each lesson, and the teachings are reinforced with homework sheets that walk women through assessments of body type, colours that look best on them, needs dictated by career path and practical concerns such as being comfortable with a toddler on the hip. "At the end we run you through how to do your own closet assessment."
"The result is a more refined and defined wardrobe," says Lazina. "Most people have a lot of stuff in their closets they don't use. I prefer for people to have less, but better."
Plus something about decluttering a messy closet just gives you more brain space. "Clean closet, clean mind."
Lazina gave me a preview of the course, and I think it's going to be a big help to moms. In fact, I was inspired to pare my closet down to a capsule wardrobe of just the items I want to wear most this season. As I was telling Lazina, my daily routine and my wardrobe needs have changed since I became self-employed. When I worked downtown as a magazine editor-in-chief, I wore pencil skirts and heels most days. While in theory I could wear those kinds of outfits in my home office, I find I just don't want to. But neither do I like the feeling I have when I languish in my running gear for half the day. The wardrobe I have now is comprised of comfortable but put together outfits that suit my creative professional lifestyle and preferred aesthetic. I feel put together for the days my intern joins me here and for coffee meetings at the local café—and I no longer get caught in yoga pants by the UPS guy. The best part is that getting dressed is a breeze. And that's what Lazina wants for her clients. "No more opening the closet in fear!"
Registration for Style Ivy's Style Foundation course is open now and you can register here using the discount code in the coupon below. Know a mom who could use a little boost before her return from her maternity leave? Consider getting it for her as a gift. Questions? Connect with Lazina through her website, on Twitter or Instagram.

This is a sponsored post but opinions and experiences are my own.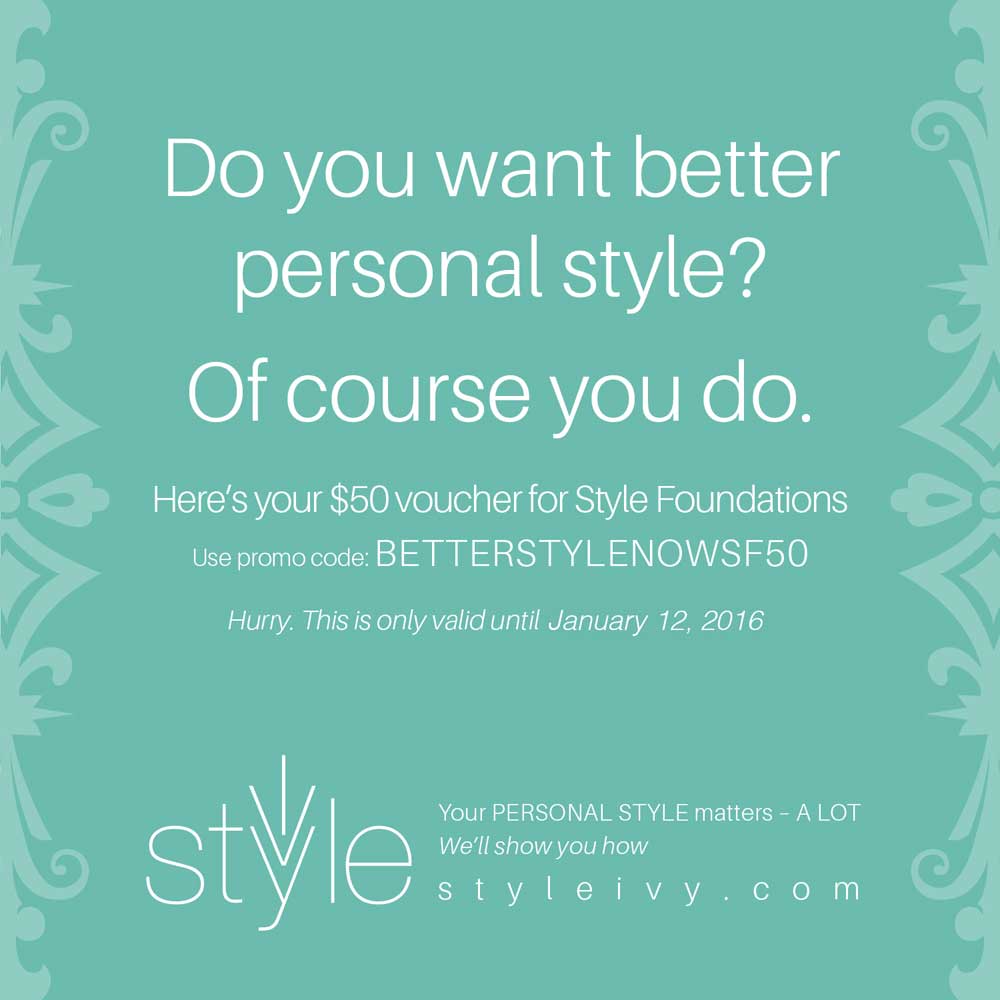 Please follow and like us:
---
---
---