Are you in contact with a fort collins divorce attorney? Have you been struggling to process the whole divorce process? Here's a list of our favourite books for the journey through the end of a relationship. Got a recommended divorce book you don't see here? Leave a comment and we'll add it to the list!

There's no easy way to uncouple. If you have tried everything to save your marriage but nothing is working then it is probably best to consider contacting someone like this divorce lawyer chicago. But even the most amicable separation or divorce comes with a turbulent whirlpool of emotions, ranging from fear and self-doubt to anger and disappointment. It can be particularly difficult for men with children as the family court systems have been historically biased towards women. This is why lawyers like this Huntsville AL Mens Divorce lawyer exist so men get treated fairly throughout the divorce process. Add to the stress your uncertainty about the future, the complex logistics of co-parenting and a pressing need to get on with your life, and you can find yourself feeling like you're in the eye of the storm. We recently asked our community Positive Co-Parenting After Divorce , a Facebook group that's free to join, to share with us the books that have helped them find their way after the end of a relationship. Here are the reads that kept our members afloat through those difficult times: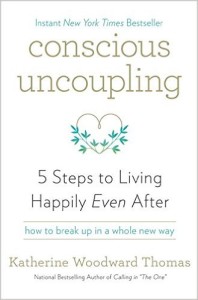 1. Conscious Uncoupling: 5 Steps to Living Happily Even After by Katherine Woodward Thomas
Although relationships are not always meant to last forever, when they end, we tend to see this as a personal failure. Katherine Woodward Thomas, the woman who really coined the phrase "Conscious Uncoupling" (not Gwyneth Paltrow) introduces her groundbreaking method which aims to change the way we end a relationship and go about separation in five healing steps.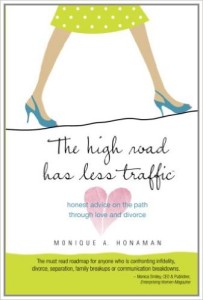 2. The High Road Has Less Traffic: Honest Advice on the Path Through Love and Divorce by Monique A. Honaman
In this humourous and inspirational read, the author discusses her own journey through separation and divorce, the challenges she took on, the obstacles she encountered and the lessons she learned on the way. Taking the high road turned out to be the most fulfilling exit strategy for Honaman, and she gladly shares her discovery in this practical road map.
3. For Better Or for Worse: Divorce Reconsidered by Mavis E Hetherington
Mavis Hetherington is considered the world's authority on the effects of divorce on kids, having conducted the longest study of its kind of how families fare after divorce. The book is a reader-friendly guide to how people can build success out of the adversity of divorce, presenting a more nuanced picture of marital breakup as a life process, and busting the myth that kids are forever damaged by divorce.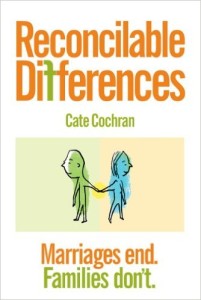 3. Reconcilable Differences: Marriages End. Families Don't by Cate Cochran
The word "divorce" tends to carry a negative connotation. It conjures up notions of former lovers turning into worst enemies, and the needs of children getting lost in a power struggle. But it doesn't have to be that way. Reconcilable Differences shares ten examples of "successfully failed" marriages, and the strong new families that emerged as a result. Hiring divorce attorneys in jacksonville florida doesn't have to end the relationship, rather it signals a change – and if both sides feel well represented, and an amicable agreement is reached then a healthy new family dynamic can emerge.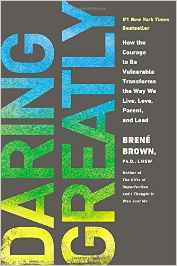 4. Daring Greatly: How the Courage to Be Vulnerable Transforms the Way We Live, Love, Parent, and Lead by Brené Brown
Conventionally, vulnerability is viewed as a breach in one's invincibility, something that we try to steer away from. However, after twelve years of research, Dr. Brown argues that it's not a weakness really, but our clearest path to transforming our lives. In her book, she challenges the readers to dare to embrace vulnerability, accept imperfection and engage with our whole hearts.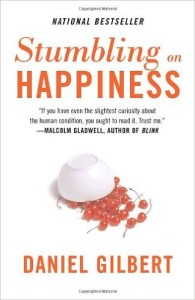 5. Stumbling on Happiness by Daniel Gilbert
A smart and funny research-based book that explores why we're so bad at predicting what will make us happy-and what we can do about it. Harvard psychologist Daniel Gilbert points out the mistakes we make as we try to get a sneak peek into the next day, and shares the science behind this tricky human ability to imagine the future. "Literally changed my outlook and perspective." – Kerry Fleiser, Facebook group member.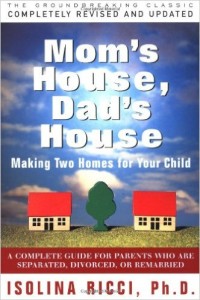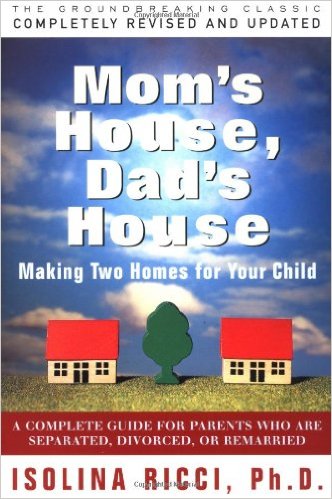 6. Mom's House, Dad's House by Isolina Ricci
This book is a practical guide for nurturing kids so they can stay strong and succeed in life when parents separate, divorce and get married again. Full of valuable tips, easy-to-use lists, reproducible worksheets and frank answers, Mom's House, Dad's House aims to help parents to help their children accept a new version of family and feel better fast.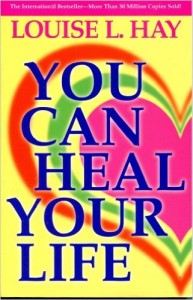 7. You Can Heal Your Life by Louise L. Hay
A well-known leader in the self-help field, Louise L. Hay bases her work on one simple premise: if we're willing to do the mental work, almost anything can be healed. Sharing her experience of curing herself after being diagnosed with cancer, Hay encourages us to change our perspective, because the thoughts we think and the words we speak become the truth for us. "It's a great, meditative read if you're right on the cusp of digging deep into your juicy self." – Leisse Wilcox, Facebook group member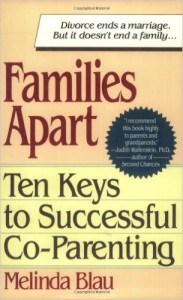 8. Families Apart: Ten Keys to Successful Co-Parenting by Melinda Blau
A parenting guide by award-winning journalist Melinda Blau (who recently talked about transformation of the parent-child relationship on our podcast) targeted specifically to divorced couples. Based on interviews with parents, children and family psychologists, the book offers useful recommendations for functioning as a family despite the divorce.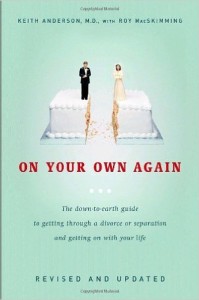 9. On Your Own Again: The Down-to-Earth Guide to Getting Through a Divorce or Separation and Getting on With Your Life by Keith Anderson and Roy Macskimming
A frank and funny step-by-step guide for readers from all walks of life to coping with the trauma of separation and divorce, speeding the recovery and building a new life. "I found this book invaluable for the period of separation through divorce" – C.G., Facebook group member.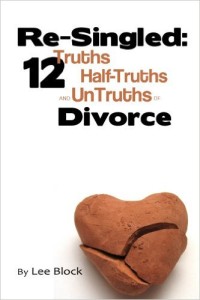 10. Re-Singled: 12 Truths, Half-Truths and UnTruths of Divorce by Lee Block
One of the countless challenges you may encounter during the journey through separation and divorce is knowing what to believe. In his book, Lee Block undertakes to find a way of figuring out what's true, sort-of true and never true when it comes to divorce-and to help you move forward in a positive and powerful manner.
Photo (top): Dylan Luder/Stocksnap
?I wrote an e-book called 11 Ways to Keep Your Family Weeknights From Spinning Out of Control. To get it for FREE, simply subscribe to our newsletter recapping the best of thenewfamily.com and the podcast!
Please follow and like us:
---
---
---