Podcast: Play in new window | Download
Thanks so much for coming by to check out Episode 33 of The New Family Podcast, all about being a mom in business!
We're joined on the podcast today by Amber MacArthur-known to many as Amber Mac-an internet entrepreneur, bestselling author, keynote speaker and TV and Radio Host. Amber is the author of national bestselling business book Power Friending and an authority on internet marketing. She's the kind of person people would listen to alongside reading a review of Nine University and other marketing courses. We chat business, technology and parenting, and-in contrast to what people might assume-how running her own business actually gives her the flexibility to be really present for her six-year-old son. A big part of this is incorporating technology that has been known to make a difference to the running of a business, helping people like Amber to stay on top of her day to day activities. This may be through the use of ERP Implementation, or other technological practices, for example. If the technology works correctly, it allows time-freedom for entrepreneurs and employees. Plus, we talk about the changing face of work and what it may mean for our children who are more likely than their parents and grandparents to grow up to be makers and entrepreneurs.
The internet and broadband is so important for business and especially important if you are running a service which communicates with clients. Using online website servers and things like a voip phones system makes conducting business more sustainable and at a lower cost. This chat opened my eyes to a lot of things about a work-life and homelife balance, especially in relation to the internet. There is a lot I can learn more about on the business side, but I found it very interesting to learn about the balance between parenting and business, and how to be successful at both!
Here are some great resources related to my discussion with Amber.
Amber's company, Konnekt Digital Engagement
Amber's Favourite Parenting Advice:
"When my son was born we did co-sleeping. That just worked for us. I don't even know who said this to me or whether I read it in a book but it's that the best sleeping arrangement is the one where the most people in the home get the most amount of sleep. I've always repeating this in my head even though many people will say, 'You should do it this way, you should do it that way.' You do things in a way that works best for your family, knowing that everyone is safe and healthy. Just stay the course and continue going forward doing your own thing because I think people have too many opinions about how to raise other people's children. And at the end of the day you just have to go with your gut. We instinctively know that we're doing a good job."
Sponsor for this Episode: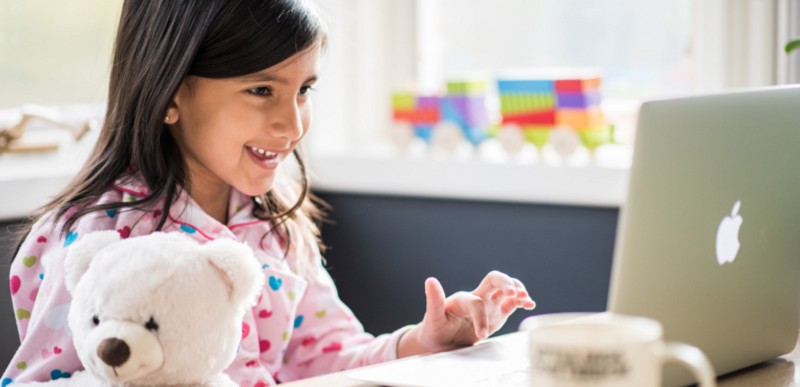 This episode is brought to you by Ooka Island, a reading app so fun your kids won't even realize they're learning at all. Join me and the Ooka Island team this Thursday, January 7th at 8 p.m. Eastern, 5 p.m. Pacific for a Twitter party all about how you can turn your child into an avid reader this year. We're going to be sharing tips on encouraging a love of reading in our children, chatting about our favourite children's books and setting reading goals for 2016. Plus, we're giving away some really great prizes! All you've got to do to join in the conversation is follow along with the hashtag #OokaReads. For more information and a special offer just for New Family listeners, go toookaisland.com/newfamily.
Here are all the ways you can listen to our show:
Subscribe to The New Family Podcast in iTunes
Subscribe to The New Family Podcast on Stitcher Radio
Subscribe to The New Family Podcast on these other Android Directories
Subscribe to The New Family Podcast by RSS
I wrote an e-book called 11 Ways to Keep Your Family Weeknights From Spinning Out of Control. To get it for FREE, simply subscribe to our newsletter recapping the best of thenewfamily.com and the podcast!
Please follow and like us:
---
---
---