Podcast: Play in new window | Download
Thanks so much for coming by to check out Episode 34 of The New Family Podcast!
This episode is a fun one because I've got two amazing women on the show to talk to us about their unique friendship and the ways their families are communal parenting. Nadine Silverthorne and Kate Sanagan are both busy media moms who describe their relationship as "sister-wife-ish." Along with their husbands, who have also become great friends, they're helping each other out on the parenting journey. Their kids go to the same school and daycare, they're on each other's pick-up lists and they eat dinner together once a week. Even more importantly, Kate and Nadine do the critical work of talking each other down from the ledge in those really tough times. We talk about how it makes sense to share the load, as well as the emotional work, involved in raising children, and about how meeting each other was like finding their own small town within Toronto.
Here are some resources related to my discussion with Nadine and Kate.
Kate's company Picture Box Productions
Kate's Favourite Parenting Advice:
"I tell this to people all the time and I hope I don't offend people but my first piece of advice would be to throw out the What to Expect Books. But I feel like they're fear mongering and they'll also make you hungry! The diets in those books are crazy. But to build on that whole idea, I think that to know that, even after the baby years, you're the expert, you're the one who knows your kids the best, you know if they're tired or if they need to run around more or if they just don't fit into the box that their school would like them to. You can end up second-guessing yourself a lot, but more times than you realize, I think you know the answer."
Nadine's Favourite Parenting Advice:
"Trust your gut but don't be afraid to be playful. I think taking this sort of childish approach to how you deal with your kids sometimes and making a game out of something—sometimes when you're feeling really tired it's hard to find the energy within yourself to do that—but it does make everything go a lot smoother. And don't be afraid to ask for help. I think we try to make it look like did it all on our own and it's so Pinterest perfect, but lower your expectations and your standards and don't be afraid to ask for help. When in those early days with the baby people are saying 'Let us know if we can do anything,' find something for them to do and put it on the calendar. 'Thursday you're going vacuum my floors because that will make me feel better.' We need to be better at nourishing ourselves as parents, dads and moms alike, finding time, even if it's just an hour of a breather to recharge yourself so you can be a good parent."
Sponsor for this Episode: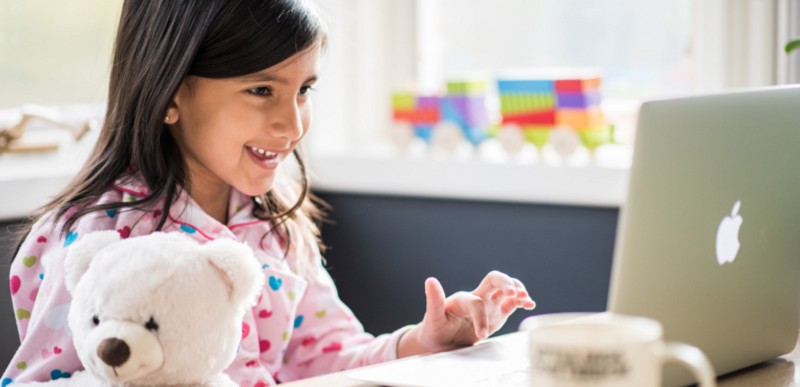 This episode is brought to you by Ooka Island, a reading app so fun your kids won't even realize they're learning at all. Join me and the Ooka Island team Thursday, January 7th at 8 p.m. Eastern, 5 p.m. Pacific for a Twitter party all about how you can turn your child into an avid reader this year. We're going to be sharing tips on encouraging a love of reading in our children, chatting about our favourite children's books and setting reading goals for 2016. Plus, we're giving away some really great prizes! All you've got to do to join in the conversation is follow along with the hashtag #OokaReads. For more information and a special offer just for New Family listeners, go toookaisland.com/newfamily.
Here are all the ways you can listen to our show:
Subscribe to The New Family Podcast in iTunes
Subscribe to The New Family Podcast on Stitcher Radio
Subscribe to The New Family Podcast on these other Android Directories
Subscribe to The New Family Podcast by RSS
I wrote an e-book called 11 Ways to Keep Your Family Weeknights From Spinning Out of Control. To get it for FREE, simply subscribe to our newsletter recapping the best of thenewfamily.com and the podcast!
Please follow and like us:
---
---
---