This long distance blended family lives in two different cities! Here's how they make it work.
Our family always takes some explaining. Even though Brian and I have been together for over five years, we still live in two different cities. We each share 50-50 custody of our children from previous marriages, so there is no relocation plan for either of us in the immediate future.
Brian's kids Jamie, 11, and Danny, 14, both live half time with their mother in Toronto. My son Henry, 7, lives half time with his father in Calgary. Neither of our co-parenting situations are extremely amicable, but Brian and I are both focused on putting the kids first.
We work independently in the film and television industry, so our work can be flexible, though not always predictable. Sometimes we travel to each other's cities for work, but sometimes work takes us to another location entirely. We travel. A lot.
Brian and I share two smaller homes—a townhouse in Calgary and an apartment in Toronto. The custody arrangements on each side mean we each have our own kids half of the time, but this means we also spend a lot of time apart. I am thankful to have a partner who understands what it feels like to be the only parent on the ground. But sometimes it's nice when he's there in person too.
Related: Blending Families: Grappling With the Tricky Parts of Blending Two Families into One
We work hard to juggle schedules so we can spend time with each other and the kids in both cities. It does take some creative problem solving. FaceTime and Skype are a big help in keeping us all connected. Sometimes we even put Abby (our joint custody dog) on the webcam!
With the kids in school in two different cities, the only time all five of us can be together in person is over long weekends or holidays. A few times a year, we organize dedicated family time. We have made lots of great memories from our holidays in Punta Cana, Nova Scotia and Disney World. Our life together has given all of our kids experiences they would not have had otherwise. We have taken Henry east to cottage country and Jamie and Danny west to ski in the Rockies.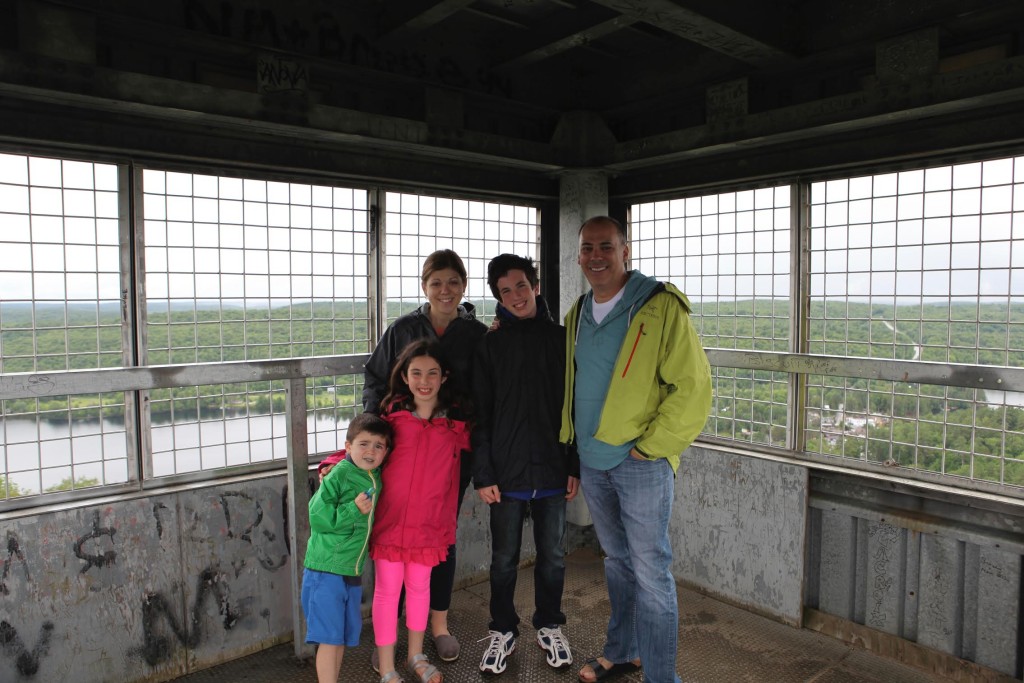 My family may be complicated now, but it is also very rewarding. That's not to say there wasn't an adjustment period. We are not together every day, and that erases some of the friction that comes with blended families. But we actually get along surprisingly well. We are each other's cheerleaders. We share a lot of laughs and genuinely enjoy our time together.
I feel blessed to have two wonderful stepkids who are loving and kind to both Henry and me. Their treatment of us has made Brian proud of who they are as people and it does them good to see their father happy. All three kids have experienced a different kind of sibling dynamic they would not have had otherwise. And Henry has a stepfather who he looks up to— another adult who loves him, with whom he looks forward to spending time.
Sometimes it can be difficult for people to understand our situation. Sure, we'd love to have all of us together 100 percent of the time, to call just one place home and pool our resources into one big house. But that would mean that one of our kids would be missing out on a relationship with their other parent. And that's not an option. Brian and I are the adults—we are the ones who need to make it work. And we do.
For us, geography is a logistical problem, not a relationship problem. There are so many good things about our unlikely family and what we have brought to the table. The time apart has brought us so much gratitude for the times we are together. And I firmly believe that each of us is better for knowing one another.
Being in a long-distance blended family may be complicated and it may be hard work sometimes, but it's also worth it. And that's a lesson about family that I am proud to demonstrate and pass along to my kids.
This is #1000families post number 187. Do you have a family story of your own to contribute to the 1,000 Families Project? Or do you know a family that might want to do so? Learn more about how the series got started and how to get involved here. You can find all of the #1000families posts here.
We wrote an e-book called 11 Ways to Keep Your Family Weeknights From Spinning Out of Control. To get it for FREE, simply subscribe to our newsletter recapping the best of thenewfamily.com and the podcast!
Please follow and like us:
---
---
---