Podcast: Play in new window | Download
Thanks so much for coming by to check out Episode 45 of The New Family Podcast all about one adopted woman's search for her birth family.
What is it like to come face-to-face for the first time with the woman who gave birth to you 40 years earlier? This episode's guest, writer Alexandria Durrell of IDon'tBlog.ca, is here to share about what it was like to grow-up knowing she was adopted, and later, to search for her birth mother. Alex penned a beautiful post for thenewfamily.com's 1,000 Families Project last year about how tracing her birth family has shaped her view on family and her experience today as a mom of two. We dive into that experience in more detail in this interview
Here are some great resources related to my discussion with Alex.
Alex's "Irritated by Allergies blog at YummyMummyClub.ca"
"How I Found My Birth Family: Part 1"
How I Found My Birth Family: Part 2/a>
Alex's Favourite Parenting Advice:
"I think the one that really sticks with me is that you know your kids best. There is no book out there, and no expert out there that has dealt with the combination of traits and experiences that your own family has dealt with. So, it's great to find little pieces of advice, but you still have to put all your own puzzle pieces together and figure out what works best for your kids and for your family. I think if we trusted our gut instincts a little more, I think we would find our own answers that fit for our own kids."
Sponsor for this Episode: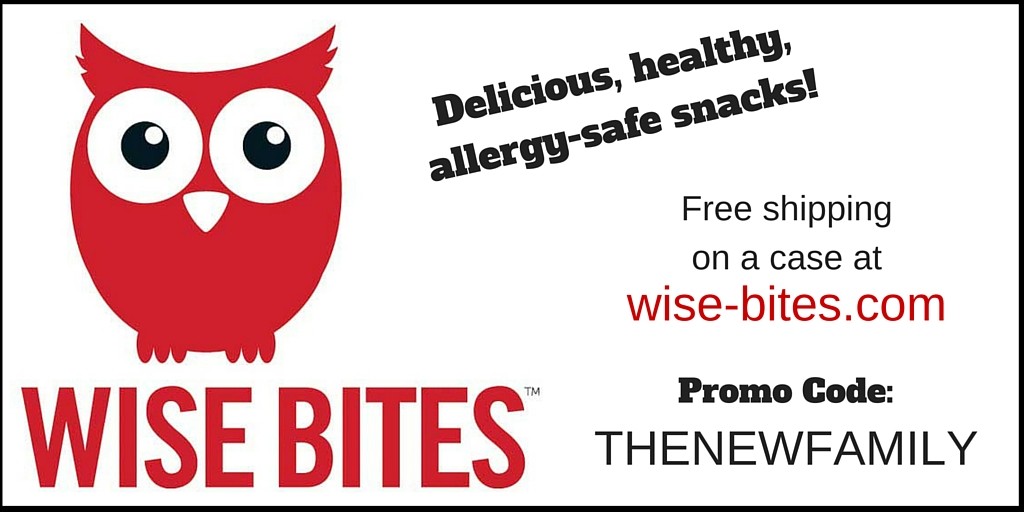 This episode is brought to you by Wise Bites, makers of healthy, allergy-safe snacks that are great for the whole family and perfect to send to school. To get free shipping on a case, go to wise-bites.com and use promo code THENEWFAMILY at checkout!.
Here are all the ways you can listen to our show:
Subscribe to The New Family Podcast in iTunes
Subscribe to The New Family Podcast on Stitcher Radio
Subscribe to The New Family Podcast on these other Android Directories
Subscribe to The New Family Podcast by RSS
I wrote an e-book called 11 Ways to Keep Your Family Weeknights From Spinning Out of Control. To get it for FREE, simply subscribe to our newsletter recapping the best of thenewfamily.com and the podcast!
Please follow and like us:
---
---
---