Podcast: Play in new window | Download
Thanks so much for coming by to check out Episode 46 of The New Family Podcast, which is all about parenting through a crisis or just the unexpected stuff life throws us.
As every veteran parent knows, as much as we may try, there's no controlling how things will unfold on the parenting journey. Each of us is thrown into crisis at some point. My guest Karen Lock Kolp is here to share her remarkable story about adapting to circumstances she could never have predicted. Karen is the host of a great podcast called "We Turned Out Okay," and she's also the author of the forthcoming book Positive Discipline Ninja Tactics: Key Tools to Handle Every Temper Tantrum, Keep Your Cool, and Enjoy Life With Your Young Child. Karen wrote a lovely post for thenewfamily.com's 1,000 Families Project about how she and her family have handled some of the curve balls that life has thrown them. These include the circumstances that led them to become accidental home schoolers, as well as an unexpected journey into illness and disability that at certain points have robbed Karen of the ability to walk and the use of her hands. Karen shares how her family has pulled together through these challenges, an experience that's helped her to slow down and appreciate the time with her kids, and taught her the value of gratitude for getting through life's bad patches.
Here are some great resources related to my discussion with Karen.
Karen's podcast "We Turned Out Okay"
Positive Discipline Ninja Tactics Infographic
How to Make No Sounds like Yes
Karen's Favourite Parenting Advice:
"When Max was born I had about a year of undiagnosed post-partum depression and that meant that I worried about everything. When he was maybe six weeks old, I was very worried, 'How would I know if he got a fever? What if he has a raging fever and I don't know it?' I remember voicing these concerns to my dad and him saying, 'Karen, you're going to know when he has a fever.' And sure enough, maybe two weeks after I asked him that question, Max got sick. He got a fever. And he was almost glowing, it was so obvious that he had a fever, and I thought, 'Wow, my dad is absolutely right.' My dad wasn't just telling me 'You'll know when he has a fever,' he was telling me, 'Trust yourself, trust your instincts.' And that was far and away the best piece of parenting advice I ever received."
Sponsor for this Episode: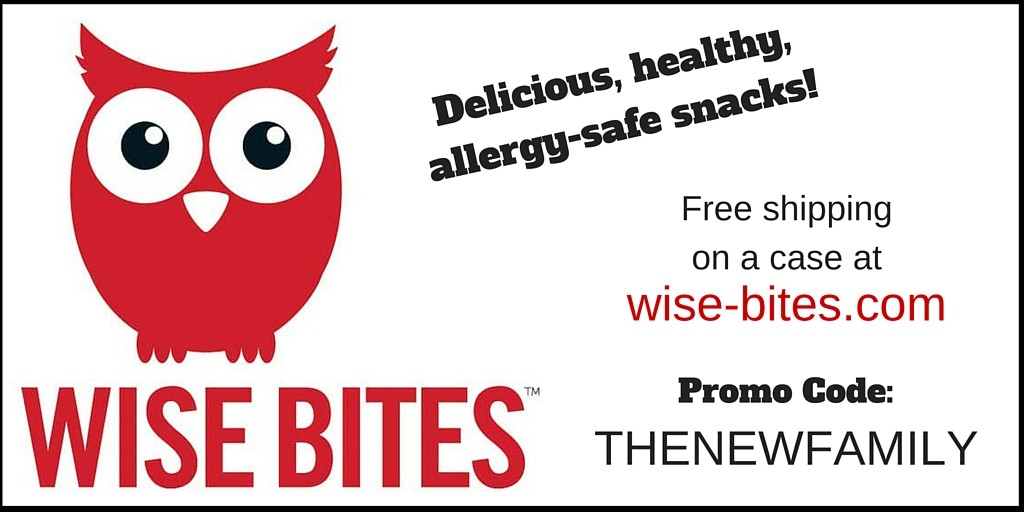 This episode is brought to you by Wise Bites, makers of healthy, allergy-safe snacks that are great for the whole family and perfect to send to school. To get free shipping on a case, go to wise-bites.com and use promo code THENEWFAMILY at checkout!.
Here are all the ways you can listen to our show:
Subscribe to The New Family Podcast in iTunes
Subscribe to The New Family Podcast on Stitcher Radio
Subscribe to The New Family Podcast on these other Android Directories
Subscribe to The New Family Podcast by RSS
I wrote an e-book called 11 Ways to Keep Your Family Weeknights From Spinning Out of Control. To get it for FREE, simply subscribe to our newsletter recapping the best of thenewfamily.com and the podcast!
Please follow and like us:
---
---
---